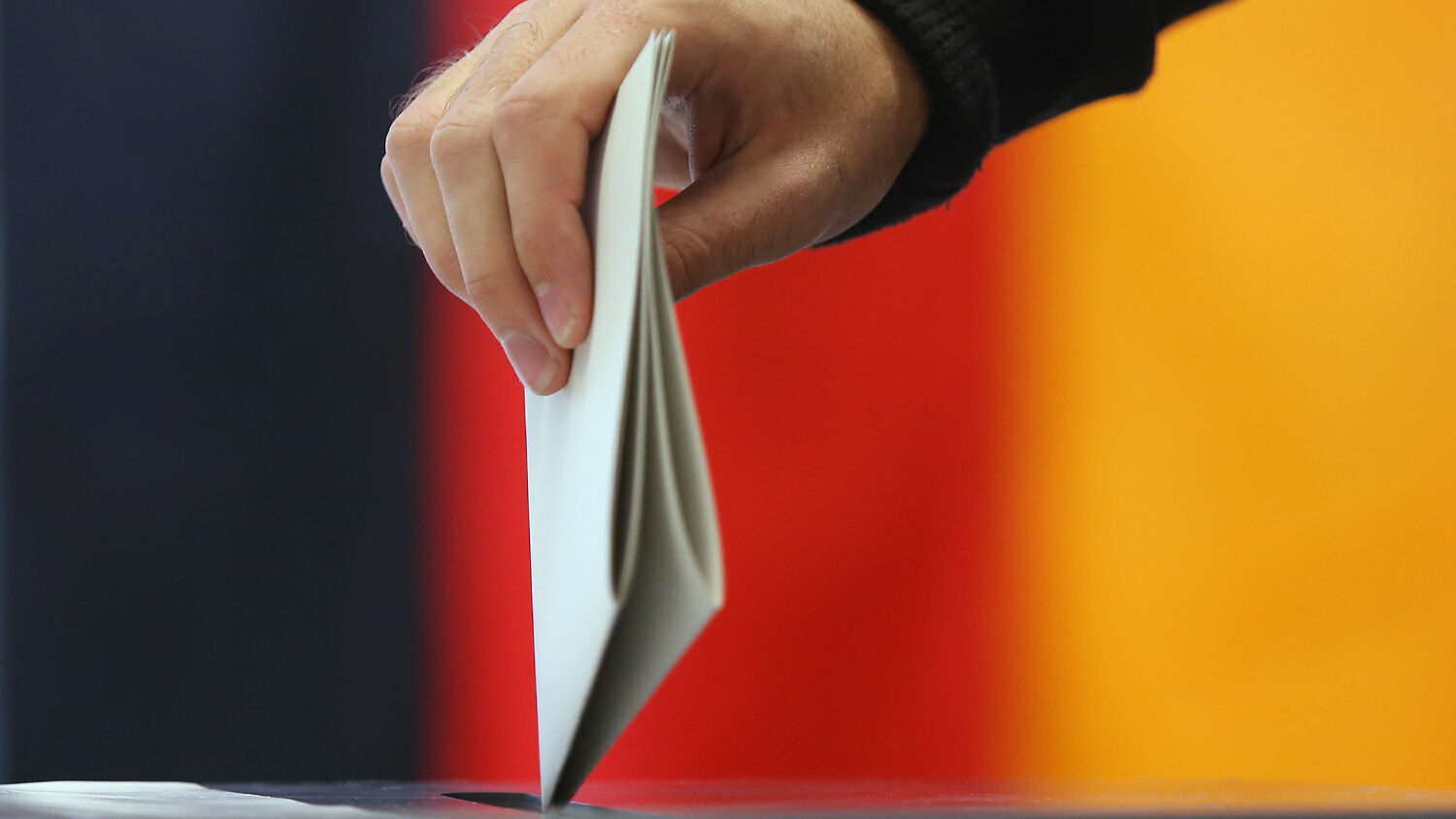 No Leader in Sight for Germany's 2021 Election
Germany ducks away from crucial decisions, while using the pandemic as an excuse.
Germany's Christian Democratic Union (cdu) has postponed its December 4 party leadership election. With the federal election less than a year away, the party has no heir-apparent to Annegret Kramp-Karrenbauer.
Chancellor Angela Merkel declared in 2018 that she would not run for reelection in 2021. Her chosen successor, Annegret Kramp-Karrenbauer, took over party leadership on Dec. 7, 2018, beating her more right-wing rival Friedrich Merz.
At that time, many were relieved, hoping for a smooth continuation of power. But it became increasingly clear that Kramp-Karrenbauer would not fulfill Germany's high expectations. In July 2019, she became Germany's minister of defense, but she had promised to focus solely on the party. After that, troubles mounted.
The unity she enjoyed with Merkel soon cracked. Internal party disputes got out of control. And the party failed to act in unity when it came to dealing with Germany's far-right party, Alternative für Deutschland.
Kramp-Karrenbauer's lack of leadership was blamed for all of it.
But what many view as her biggest mistake came just before the coronavirus put the world on hold: She announced she would give up the party leadership.
The party's first attempt to hold a convention got interrupted by the outbreak of the coronavirus, and people soon had other things to worry about.
But how long can Germany wait for a decision to be made? Many thought the December 4 convention would give everyone plenty of time to agree on Kramp-Karrenbauer's successor. But since the elections are next year, the debate is heated. The leader of the cdu has the highest chances of becoming the Union's (cdu and Christian Social Union combined) chancellor-candidate.
Many in the party were hoping Armin Laschet, the current state premier of North-Rhine Westphalia, would succeed Kramp-Karrenbauer. He stands for a continuation of Merkel's policies and, therefore, a smooth transition. But the coronavirus crisis has seen his popularity decrease, and polls show that few people in the population would like to see him as the Union's chancellor-candidate.
Friedrich Merz has a better chance of winning the people's favor. A long-time rival of Chancellor Merkel, Merz took a political break in 2009. He is only now returning to seize the opportunity to take over the cdu leadership. He stands for a radical break from the current establishment, so many in the party are worried their position could be threatened.
Merz is presenting himself as a victim, claiming that the current establishment has conspired against him, seeking to prevent his rise to the top of the party. Polls indicate that he is the people's favorite.
"I have very clear indications," Merz told Welt, "that Armin Laschet issued the motto: He needs more time to improve his performance. I am clearly leading in the polls. If it were different, there would certainly have been another vote this year."
"The postponement of the cdu party congress has only superficially to do with the coronavirus pandemic," Wolfram Weimer wrote on October 27 for n-tv.de. "In truth, there is a tough fight for Merkel's successor in terms of power politics. Friedrich Merz would probably win the election in December—that's why others play for time."
A lot could still happen in Germany. As global tensions rise, the German people will get more and more anxious about their future.
For many years, Trumpet editor in chief Gerald Flurry has highlighted a prophecy in the book of Daniel that reads: "And in his estate shall stand up a vile person, to whom they shall not give the honour of the kingdom: but he shall come in peaceably, and obtain the kingdom by flatteries" (Daniel 11:21). This prophecy, like the whole of book of Daniel, is for the end time, right before Jesus Christ's Second Coming (verse 35).
An individual will come to power in Europe, but not through the ordinary democratic process. He will likely use a crisis to his advantage. As Mr. Flurry noted in his Dec. 5, 2018, Key of David program, this prophesied strongman could come to power as leader of Germany and indirectly rule Europe or rule the rising European superpower directly. Either way Germany's current power vacuum prepares the way for his rise.
The more people yearn for leadership and the more people see the lack thereof in politics, the more they will be willing to accept the rule of this unprecedented prophesied strongman. Request a free copy of A Strong German Leader Is Imminent to learn where current events in Europe are headed. In this booklet, Mr. Flurry gives a detailed explanation of the above-mentioned prophecies and shows how they relate to the time we are living in now.