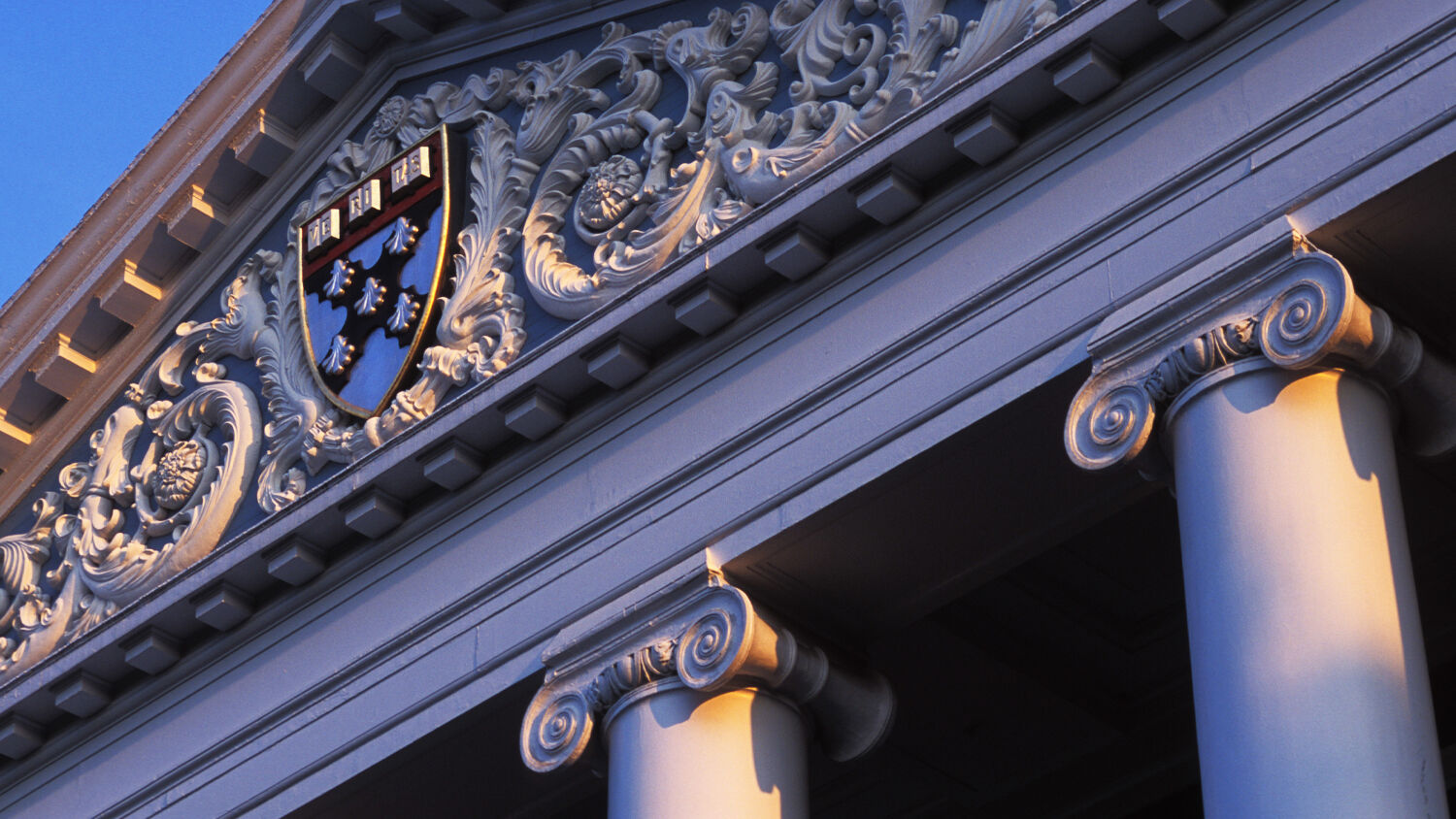 U.S. Universities on Foreign Payroll
America is doing irreparable harm to its national security by allowing foreign nationals to influence its institutions of higher learning.
Chinese influence over American universities has the Trump administration worried. In January, the Federal Bureau of Investigation arrested Harvard University's Chemistry Chair for lying about his involvement with the Thousand Talents Program—a Chinese Communist Party initiative to recruit international experts in scientific research, innovation and entrepreneurship. Federal prosecutors allege that Prof. Charles Lieber set up a lab in China in exchange for hundreds of thousands of dollars from the Chinese government and then denied knowledge of those payments when asked by United States investigators.
And Professor Lieber is just the latest in a string of university officials caught working for foreign governments. In 2018, a Chinese national studying at the Illinois Institute of Technology in Chicago was arrested after he was caught spying for China's Ministry of State Security. And in 2017, a Virginia Tech professor was arrested for lying to the National Science Foundation to obtain a research grant for work that had already been completed in China and was intended to benefit the People's Republic of China.
These three arrests may just be the tip of the iceberg. Secretary of Education Betsy DeVos unveiled a report on October 20 detailing the failure of colleges and universities to disclose more than $6.5 billion in funding from foreign sources like China, Russia, Saudi Arabia, the United Arab Emirates and Qatar. Section 117 of the Higher Education Act requires colleges and universities to report foreign gifts. Yet dozens of American institutes of higher learning are choosing to hide the money they receive from overseas.
"The threat of improper foreign influence in higher education is real," DeVos said. "Our action today ensures that America's students, educators and taxpayers can follow the money. Transparency in foreign funding of higher education is not just something I think is a good thing; it's the law. For too long, enforcement of that law was lax, but not anymore."
Including the $6.5 billion in previously unreported foreign funding, U.S. colleges and universities received more than $19.6 billion in foreign gifts and contracts between 2014 and 2020. According to historical Department of Education data and more recent figures posted on its new online reporting portal, nearly $3.1 billion came from Qatar, while $1.5 billion came from China and $1.1 billion came from Saudi Arabia.
The Department of Education drew particular attention to funding from Confucius Institutes and telecommunications giant Huawei. Confucius Institutes have given over $158 million to U.S. universities in return for the opportunity to teach students that the Chinese Communist Party isn't so bad. Specifically, these institutes teach future generations of American leaders to take a more accommodating position concerning China's history of human rights abuses in Taiwan and Tibet. Meanwhile, Huawei has given $19.5 million to U.S. universities in return for the opportunity to participate in research projects involving nuclear science, robotics, semiconductors and online cloud services.
Money coming from Saudi Arabia and Qatar was often tied to the advancement of certain Islamic religious and political beliefs, or to nuclear research opportunities.
Some progressives view the fact that Communists and Islamists are teaching their culture in U.S. universities as a victory for multiculturalism. But the governments of China, Russia, Saudi Arabia, the United Arab Emirates and Qatar view their outreach to U.S. universities as part of a strategy to advance their own interests. China has a documented plan to be the premier global superpower by 2049, and the money it is giving U.S. universities is intended to lull the next generation of U.S. leaders to sleep while this plan unfolds.
America is harming its national security by allowing foreign nationals to influence its institutions of higher education. This dire state of affairs was foretold long ago.
Long-time readers of the Trumpet know that the people of the U.S. and Britain are actually descendants of the biblical patriarch Jacob (who was renamed Israel). You can prove this by reading Herbert W. Armstrong's book The United States and Britain in Prophecy, which explains why Bible prophecy applies primarily to the United States, Britain and the little nation called Israel.
The Prophet Isaiah specifically corrected the house of Jacob for forsaking God's law and running after Eastern philosophies. "O house of Jacob, come ye, and let us walk in the light of the Lord. Therefore thou hast forsaken thy people the house of Jacob, because they be replenished from the east, and are soothsayers like the Philistines, and they please themselves in the children of strangers" (Isaiah 2:5-6).
Elliot's Commentary for English Readers explains that when this verse says "they please themselves in the children of strangers," it means, "they strike hands with" the children of strangers. So, end-time Israel is prophesied to replenish the faith it has lost in God with new faiths from Eastern nations, while it enters into contracts and agreements with foreign peoples who do not have its best interest at heart.
Prestigious universities like Harvard, Yale, Princeton and Oxford once required daily Bible study. But now they teach evolution, socialism and Eastern philosophy, while accepting money from Communists and Islamists who want to promote their values to American students. The Prophet Hosea wrote, "My people are destroyed for lack of knowledge: because thou hast rejected knowledge, I will also reject thee …" (Hosea 4:6). The state of American universities today is a sobering fulfillment of this prophecy!
To learn about the type of knowledge God wants you to have—the type that U.S. universities are suppressing—please request a free copy of Education With Vision.