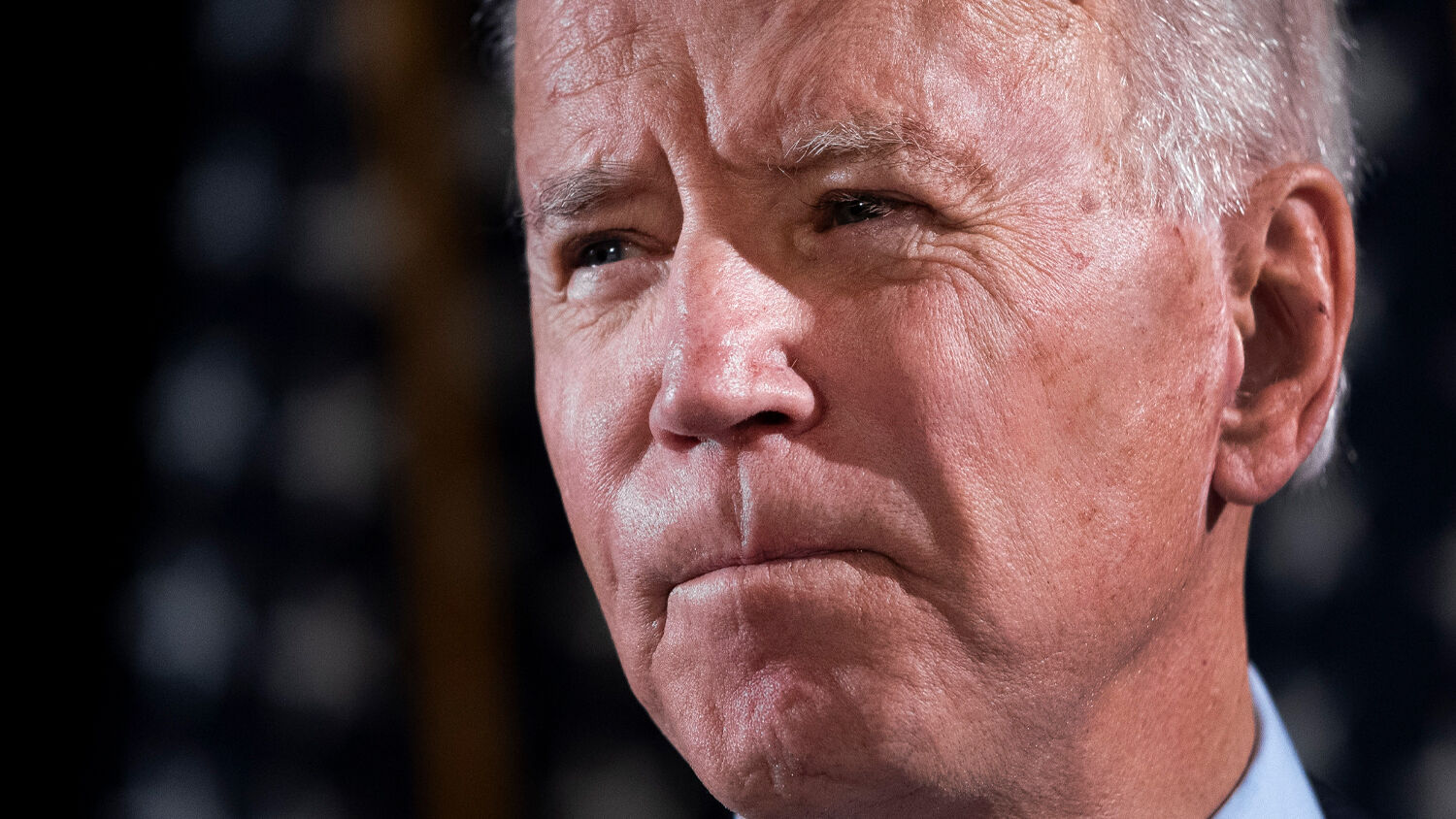 Biden Corruption Revealed—Then Buried
How corrupt was the Obama-Biden administration? How corrupt will a Biden-Harris administration be? Last week, the New York Post published a bombshell revelation that answers both of these burning questions.
It has to do with the Biden vice presidency, piles of cash, and a laptop computer in a Delaware repair shop. And, especially if radical leftists seize power, it has to do with you.
The New York Post revelation about a massive pay-for-play scandal during the Obama years continues to make (some) headlines. It involves Hunter Biden, son of Democratic presidential nominee Joe Biden, and what he did while his father was in power. More importantly, it involves what Joe Biden himself did while he was in power.
The story starts during the administration of President Barack Obama and Vice President Joe Biden. And it revolves around, of all places, Ukraine.
Yes, the same Ukraine that became a household word a few months ago. The same place that news companies plastered all over their headlines, nonstop. The same place that big technology executives allowed users to spread what was originally classified information (a presidential phone call) about. The same place—and the same issue of corruption—that Democrats were so concerned over that they solemnly impeached President Donald Trump. It even gets back to the same individuals: alleged corruption of Joe Biden and Hunter Biden.
But this time around, the reaction by Obama, Biden, Democrats, news executives and Big Tech executives is much different. After all, there is a presidential election in less than two weeks, and they want a Democrat as president, no matter what it takes.
Among all the other scandals of the Obama-Biden administration, something very suspicious happened in early 2014. Biden's son, Hunter, was hired onto the board of directors of a foreign energy company called Burisma. His reported pay was $83,000—per month. He had no experience in energy exploration, production, processing, transportation or sales, and he didn't speak the language. But his father was the vice president of the United States and was Barack Obama's point man on all things Ukraine. And this company was Ukrainian.
People protested that this was a major conflict of interest: The Obama-Biden administration could be influenced to put other interests, such as money, ahead of implementing good policy in Ukraine. But the administration, the Democratic Party and the media said that although this looked awkward, it was OK, and people needed to focus their attention on other things. When asked about it, Vice President Biden began his first of many claims that "I have never spoken to my son about his overseas business dealings." The denials continue up to today, even after the contents of that repair shop laptop have been revealed.
That laptop belonged to Hunter Biden. And it shows otherwise. Hunter Biden was asked by Burisma directly to "use your influence" and set up an opportunity to "meet your father."
"We urgently need your advice on how you could use your influence to convey a message/signal, etc, to stop what we consider to be politically motivated actions." That is an e-mail on Hunter Biden's laptop from Vadym Pozharskyi, an adviser to Burisma's board, to Hunter and Devon Archer. It's dated May 12, 2014, three months after Hunter Biden was hired (and had presumably already received $249,000 in pay). Its subject is "Urgent issue." Pozharskyi said that government officials had quietly tried to get money from "N.Z.," presumably Burisma founder Mykola (Nicholas) Zlochvsky, but he had refused, and the government was now pressuring Burisma with "pretrial proceedings." Hunter Biden responded by asking about "the formal (if any) accusations being made against Burisma" and writing, "Who is ultimately behind these attacks on the company? Who in the current interim government could put an end to such attacks?"
The New York Post wrote: "The exchange came the same day that Burisma announced it had expanded its board of directors by adding Hunter Biden, who was put in charge of its 'legal unit and will provide support for the company among international organizations,' according to a news release that's since been scrubbed from Burisma's website.
"Hunter Biden actually joined the board in April 2014, according to multiple reports.
"His lawyer said last year that Hunter was 'not a member of the management team,' adding, 'At no time was Hunter in charge of the company's legal affairs.'"
So, did Hunter Biden actually "use his influence"?
"Dear Hunter, thank you for inviting me to D.C. and giving an opportunity to meet your father and spend some time together." That is another e-mail from the laptop, dated April 17, 2015, also from Pozharskyi.
The Biden campaign responded: "We have reviewed Joe Biden's official schedules from the time, and no meeting, as alleged by the New York Post, ever took place." But when pushed by Politico, the campaign admitted that it couldn't say for sure whether he had met him unofficially. The Bidens have not denied that the e-mails are genuine.
So, did Hunter's father stop the actions against Burisma?
'If the Prosecutor Is Not Fired'
In early 2016, Vice President Biden pressured the government of Ukraine to fire Ukrainian Prosecutor General Viktor Shokin. Shokin was, among other things, investigating Burisma. The vice president later bragged about it at the Council on Foreign Relations, saying he threatened to withhold $1 billion in loan guarantees from the United States to the new Ukrainian government: "I looked at them and said, 'I'm leaving in six hours. If the prosecutor is not fired, you're not getting the money.'"
The Obama-Biden administration has said that this was part of an international effort to clean up corruption in the Ukrainian government.
"Shokin has said that at the time of his firing, in March 2016, he'd made 'specific plans' to investigate Burisma that 'included interrogations and other crime-investigation procedures into all members of the executive board, including Hunter Biden'" (New York Post, op cit)
And what was it that Democrats impeached President Trump for earlier this year? An accusation of quid pro quo: corrupt dealings for personal, political benefit with the president of Ukraine!
In "Smoking-Gun Email Reveals How Hunter Biden Introduced Ukrainian Businessman to VP Dad," the New York Post summarized it this way: "Hunter Biden introduced his father, then Vice President Joe Biden, to a top executive at a Ukrainian energy firm less than a year before the elder Biden pressured government officials in Ukraine into firing a prosecutor who was investigating the company, according to e-mails obtained by The Post. … The blockbuster correspondence—which flies in the face of Joe Biden's claim that he's 'never spoken to my son about his overseas business dealings.' … In addition to denying that's he's spoken to Hunter Biden about his overseas business dealings, Joe Biden has repeatedly denied any conflict of interest or wrongdoing by either of them involving Burisma."
Last December, a man at a town hall meeting who criticized President Trump's dealings in Ukraine also criticized Joe Biden for "selling access to the president." Biden lashed back with an expletive, accused the man of being a liar, and said, "That's not true, and no one has ever said that."
Joe Biden has repeatedly lied about his son's business dealings! Now we know this from screenshots of Hunter Biden's own e-mails.
President Trump reacted to the Hunter Biden scandal at a campaign event in Iowa, saying, "Joe Biden has been blatantly lying about his involvement in his son's corrupt business dealings. And this is a big, smoking gun."
He's right. This was a massive "pay for play" operation. Every day, we learn more and more about the previous administration's abuse of power—about Obama officials who put personal and political gain ahead of good policy for the American people.
This abuse of power was committed not by President Trump, as Democrats argued during the sham impeachment, but almost certainly was committed by Vice President Biden during the Obama presidency!
'Everybody Knows It'
"These e-mails show that Biden's repeated claim that he has never spoken to Hunter about his business dealings were a complete lie—a total lie," President Trump said (ibid). "He lied to you over and over, because he is trying to cover up a massive pay-for-play scandal at the heart of his vice presidency, and everybody knows it. Everybody in Washington knows it. We have known it for a long time. The fact is that there was never an administration more corrupt than the Obama-Biden administration. … The Biden family treated the vice presidency as a for-profit corporation flying around the globe, collecting millions of dollars from China, Ukraine and Russia, and other countries. … The Bidens got rich while America got robbed."
The corruption of former President Barack Obama and former Vice President Joe Biden is an open secret to the political elites in Washington!
Along these lines, it is also emerging that in late 2016 and early 2017, during the last weeks of the Obama-Biden administration, their own State Department received reports from the ambassador to Ukraine that Burisma was bribing Ukrainian officials. This occurred while Hunter Biden was on the company's board.
The evidence from Hunter Biden's own laptop and elsewhere points to Joe Biden abusing his power while in office, protecting an apparently corrupt Ukrainian company, helping his son to enrich himself, and engaging in a massive pay-for-play scandal.
Ukraine is not the only country to whom he has sold out his public office for personal and political profit. He has apparently done this with China and Russia too.
The New York Post also published "Emails Reveal How Hunter Biden Tried to Cash in Big With Chinese Firm," which stated: "Hunter Biden pursued lucrative deals involving China's largest private energy company—including one that he said would be 'interesting for me and my family,' e-mails obtained by The Post show. … Another e-mail—sent by Biden as part of an Aug. 2, 2017, chain—involved a deal he struck with the since-vanished chairman of cefc, Ye Jianming, for half-ownership of a holding company that was expected to provide Biden with more than $10 million a year. … Biden wrote that Ye had sweetened the terms of an earlier, three-year consulting contract with cefc that was to pay him $10 million annually 'for introductions alone.'
"The documents obtained by the Post also include an 'Attorney Engagement Letter' executed in September 2017 in which one of Ye's top lieutenants, former Hong Kong government official Chi Ping Patrick Ho, agreed to pay Biden a $1 million retainer for 'Counsel to matters related to U.S. law and advice pertaining to the hiring and legal analysis of any U.S. Law Firm or Lawyer.'"
Ho was convicted the following year of bribing officials in Chad and Uganda for oil rights.
People have accused President Trump of corrupt dealings with Ukraine. They have accused him of being "compromised"—vulnerable to being influenced against America's best interest because of his personal and political interests. They have accused him of doing illegal things for personal enrichment. This is exactly what the evidence shows Joe Biden is guilty of.
Is Joe Biden compromised? His son has done all sorts of lobbying and overseas work and has apparently been selling access to his father. He has admitted he has a drug addiction and has gone to strip clubs. The New York Post reported that his laptop also contained pornography and a video apparently showing him smoking crack cocaine and having sex with an unidentified woman.
Do you remember the wall-to-wall coverage news executives gave to the sex-perversion accusations Christopher Steele made up against President Trump? Remember the fbi using it as grounds to spy on the Trump campaign? Can you imagine the coverage news executives would assign to this New York Post story if the son involved was not Hunter Biden but Donald Trump Jr.? Can you imagine what the fbi would do?
But how have the powerful political, news and technology decision-makers treated this revelation? They have smothered and even censored it!
'Content Obtained Without Authorization'
The New York Post reported that a Delaware computer repair shop received the laptop with all this incriminating evidence on it, apparently from Hunter Biden, in April 2019. It was water-damaged, and the customer never paid for service and never picked it back up, even after the shop repeatedly tried to contact him. The repair shop owner eventually turned it over to the fbi. So you don't have to imagine what the fbi did, you can actually know: They did nothing.
The Post reported, "The fbi referred questions about its seizure of the laptop and hard drive to the Delaware U.S. Attorney's Office, where a spokesperson said, 'My office can neither confirm nor deny the existence of an investigation.'" So the fbi is again involved in something affecting a presidential election, and it won't even say if there is an investigation going on.
Months after receiving the laptop, the owner gave a copy of its hard drive to the firm of Rudy Giuliani, who provided it to the Post. The Post published the news, but other journalists are smothering the story. They are refusing to make a major story out of it, and they are desperately trying to spin it to Biden's advantage.
Social media tech executives are going one step further: They are censoring it. Twitter locked the entire account of the New York Post for the story, as well as the account of the Trump campaign and others, including that of Kayleigh McEnany, the president's press secretary. Two weeks before the presidential election, Twitter silenced the spokesperson for the elected president of the United States, as well as others who share a story that will cause people not to vote for the president's political challenger!
If you tried to share that story with someone, you got a message from Twitter saying that it "has been identified by Twitter or our partners as being potentially harmful."
Facebook executives partially censored the article, pending a review by its "fact-checkers." This is the same fair-minded approach they took regarding the unsubstantiated, ridiculous, corrupt Russiagate allegations against Donald Trump, right? Wrong.
Leftist tech executives, journalists and politicians have spent months letting violent protests spread (and characterizing them as "mostly peaceful"). But information exposing corruption at the highest levels of government—that is "potentially harmful" and should not be seen!
Jack Dorsey, Twitter's chief executive officer, wrote: "Our communication around our actions on the @nypost article was not great. And blocking url sharing via tweet or DM [direct message] with zero context as to why we're blocking: unacceptable." That seems like an apology, but it's basically saying that they are not sorry for censoring it—they're sorry for not explaining why they censored it.
Twitter continued to morph its handling of the New York Post report, but the overall effect was still to limit damage to the Biden campaign. It reportedly violated its own policy regarding "content obtained without authorization," then changed the policy, and is currently allowing users to share the report (now that much of the initial buzz has been avoided).
Twitter executives are left trying to convince people that they're not interfering in the presidential election to help their preferred political party. They are left trying to convince the Federal Election Commission that the company is not guilty of an "illegal in-kind" contribution to the Biden campaign, as a complaint by the Republican National Committee states.
They invented a new labeling system to discredit the tweets of the president this summer, and are now limiting a potentially disastrous revelation about Joe Biden because it was "obtained without authorization." Yet at this very moment, Twitter contains all sorts of content "obtained without permission." It has not censored all the White House leaks designed to damage President Trump that the media has been exulting in for four years. It didn't censor the publishing of his "obtained without authorization" tax returns. As highlighted by the Federalist, Twitter and Facebook did not censor sharing of President Trump's Ukraine telephone call, National Security Advisor Michael Flynn's phone call, the later-proved-to-be-false private information in Christopher Steele's dossier, the later-proved-to-be-manipulated e-mails of Donald Trump Jr., secret recordings of the president by his former lawyer, secret recordings of the first lady, and the list goes on.
The mass censoring is made even more egregious and hypocritical by the fact that tech executives from Apple, Amazon, Facebook and Google (but not Twitter) came before Congress just this summer and pledged under oath, if unconvincingly, that they would not manipulate their platforms for the benefit of the Democratic Party. Congressman Jim Jordan said that Google tried to manipulate voter turnout for Hillary Clinton in 2016 and that he believes Big Tech will try to help Joe Biden in 2020.
In "Big Tech Giants Aren't Platforms, They're Partisans Who Hate Freedom of the Press" the Federalist wrote: "Facebook, Twitter and other tech giants have spent the last few years trying to convince Congress and the American people that they don't wield as much power as they do and that they deserve to continue benefiting from a sweetheart deal in U.S. communications law. That facade stops today after Big Tech unconscionably censored a New York Post report that exposes lies straight out of the mouth of their preferred candidate Joe Biden. Big Tech, led by Facebook and Twitter, have officially interfered in the election—and they've unequivocally proclaimed they are publishers, not platforms.
"For too long, tech giants have enjoyed cushy protections under Section 230 of the Communications Decency Act, which affords immunity for websites that host third-party content, treating them as platforms rather than publishers. The core of Section 230 states: 'No provider or user of an interactive computer service shall be treated as the publisher or speaker of any information provided by another information content provider.'
"This distinction between platforms and publishers is important. For instance, a publisher, such as the Federalist, could face defamation lawsuits if it were to publish libelous information. In contrast, a platform, such as Facebook, could not be sued for one of its third-party users posting defamatory content since it ostensibly does not monitor what users post.
"Facebook and Twitter, however, have taken a giant leap into blatantly partisan censorship—choosing what should and should not be visible to their users—proving definitively that they are not merely viewpoint-neutral platforms deserving of legal immunity. They function as editors and gatekeepers for what content users may and may not see."
This is fundamentally the same role as a publisher: searching through the available information, selecting some of it, ignoring others, and publishing a viewpoint to influence readers. Yet these enormously powerful companies have all the power and more of a publisher—and little of the legal accountability.
Facebook, Google and Twitter—not to mention the fbi—go after and amplify any information they think will weaken or remove Donald Trump from the presidency. But their silence is deafening when it comes to the exact same type of information regarding leftists!
What is happening to this country that at one time prided itself on free speech, freedom of information, and the rights of the common person? And what will happen if Joe Biden wins the election? In the immediate term, he could be susceptible to those with whom he and his son have had dealings with in the past, and those who will seek to influence him in similar ways after he becomes President Biden. Meanwhile, he is standing on the most radically socialist platform that an American political party has ever had!
"If he wins, the radical left will be running the country," President Trump said. "They're addicted to power. And God help us if they get it. We'll never be the same country, and we will never be able to recover."
He does not know how right he is.