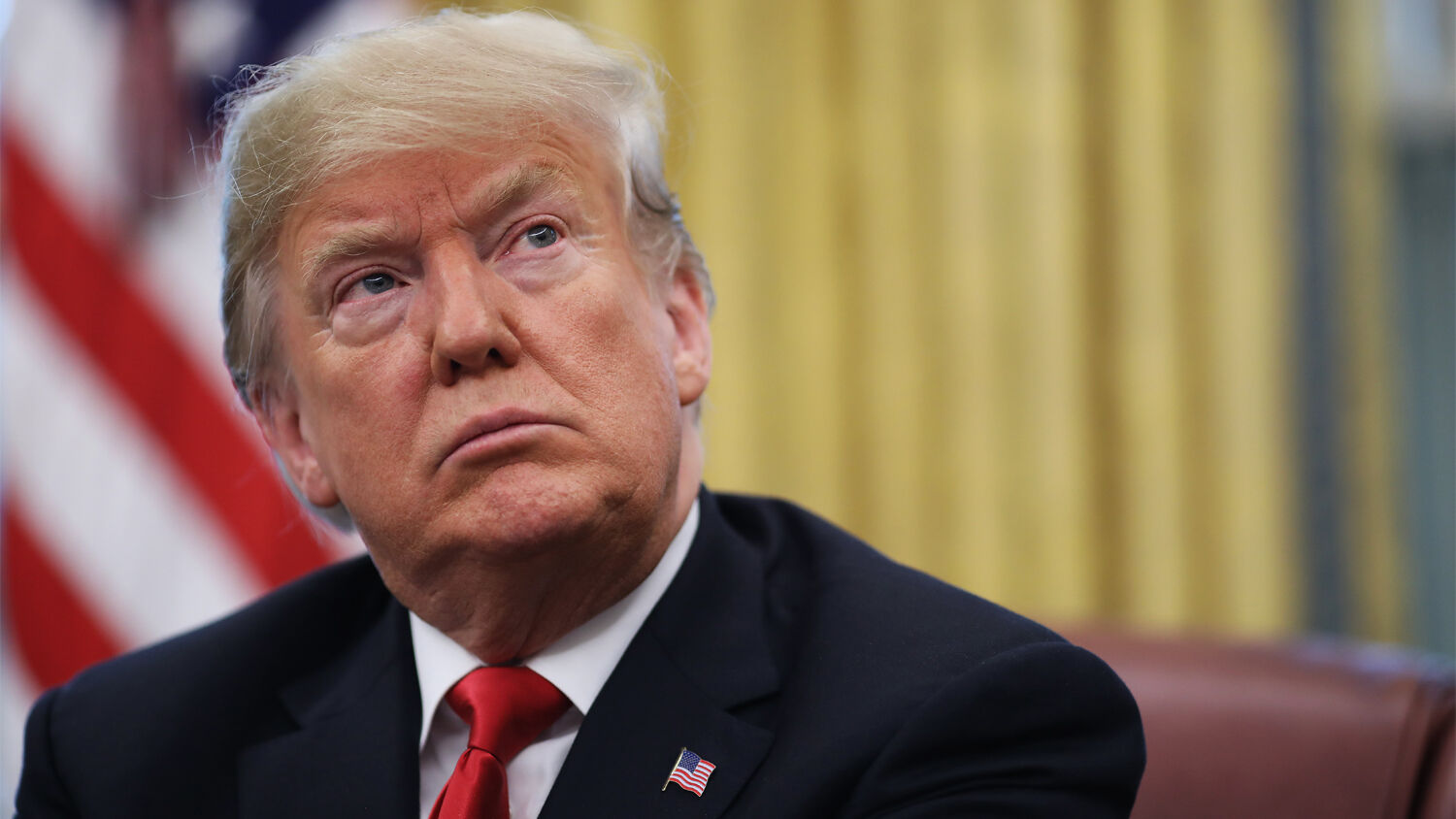 What Germans Fear Most
It's not coronavirus.
For 28 years, R+V Versicherung, Germany's largest insurance firm, has sponsored a survey to learn what Germans fear most. In an increasingly complex world, the answers varied greatly this year. But one fear stands out predominantly. Some may call this fear irrational, but it certainly has geopolitical consequences.
"Despite the covid-19 pandemic," Deutsche Welle noted September 16, "[United States President Donald] Trump tops the list of things Germans fear the most, a new survey found."
"Germans are not reacting to the pandemic by any means with panic," Brigitte Römstedt, head of the R+V Infocenter, told Deutsche Welle. "Many of the worries seem to be subsiding." Among the surveyed 2,400 Germans ages 14 and older, only 32 percent said they were afraid of falling sick with a serious illness.
"Given the rapid spread of the virus worldwide, we had expected higher figures. According to our findings, people are much more afraid that the virus could threaten their economic well-being rather than their health," Römstedt said.
"The economic forecasts for 2020 appear to be gloomy," Deutsche Welle noted. "An economic downturn is on the way, with some even talking of a deep recession. According to German government estimates, the country's gross domestic product will shrink by around 6 percent this year. This will of course have an impact on the overall mood in Germany."
For this and other reasons, economic fears came in at second place with 51 percent. Even immigration fears and worries about an influx of refugees have dropped, "falling by more than 10 percent to their lowest level in five years," according to Deutsche Welle.
Instead, Germans are focused on Trump.
Many Western countries distrust Trump. "A few weeks before the American presidential election, the U.S.'s reputation in a number of Western nations has fallen to its worst level in around two decades," Die Welt noted. "The citizens of these countries give President Donald Trump and his management a miserable testimony to the coronavirus crisis. Germany turns out to be particularly critical" (Trumpet translation throughout).
Only 9 percent of Germans praised the Trump administration's coronavirus crisis management. Conversely, 88 percent of Germans view their own government's response to the virus positively.
Die Welt reported that in 13 surveyed countries, President Trump is, on average, less popular than Russian President Vladimir Putin and Chinese President Xi Jinping. Nine percent of Belgians expressed confidence in Trump in general, followed by 10 percent of Danes and Germans and 11 percent of French.
Hostility toward America is growing around the world. But where is all this hatred coming from?
Much of that hatred is certainly stirred by the radical left within America. Trumpet editor in chief Gerald Flurry explained in "Saving America From the Radical Left—Temporarily": "Most Republicans don't realize what they are dealing with: people who are absolutely committed to destroying the government of this land!"
The radical left and much of the U.S.'s mainstream media is not only stirring domestic hatred but also global hatred for the current administration. Mr. Flurry continued:
Had Hillary Clinton been elected, the destructive trends that unfolded during the Obama presidency would have continued unchecked, and they surely would have intensified. Many people—including me—believe it would have meant an end to our constitutional republic!

This is all happening because America is forsaking God.

Donald Trump is a man with serious problems. But the radical left is relentlessly waging war against the president and leading this country to its destruction! And it was only Mr. Trump's election that prevented even worse troubles from bringing this nation down even more quickly.
Most people have no clue what President Trump is up against. But far less know what his role is in today's world events.
Notice 2 Kings 14:26-27: "For the Lord saw the affliction of Israel, that it was very bitter: for there was not any shut up, nor any left, nor any helper for Israel. And the Lord said not that he would blot out the name of Israel from under heaven: but he saved them by the hand of Jeroboam the son of Joash." This prophecy is part of the former prophets, which means it contains prophecy for our day.
A key to understanding this prophecy is to know who the modern descendants of Israel are. The late theologian Herbert W. Armstrong explains that prophecies about Israel refer primarily to the United States and Britain. God is using one man, a modern-day type of King Jeroboam ii, to save America from utter destruction. But He is only using him temporarily.
God is intervening in the affairs of modern Israel and the world. But there is also another spirit intervening: One that wants to blot out the nations that have had a history with God. This force is attempting to blot out what God has done and is doing through the nations that descended from the Israelites, and it is using other nations to attempt to do so.
This growing hostility toward America within Germany is a sign of a coming clash between these two nations. Conflict is brewing. God warned in Bible prophecy that modern-day Assyria, or Germany, would eventually attack America (Isaiah 10:5-6; Ezekiel 23).
Simply reading a German newspaper make it obvious that there is a rising hatred in Germany for America. Just a few decades ago, Germany was humbled and subordinate to the Western alliances—times have dramatically changed.
You can't afford to be left in the dark, solely relying on biased news reporters. You need to know what the Bible says about America's future. Mr. Flurry's booklet America Under Attack will help you in your studies.