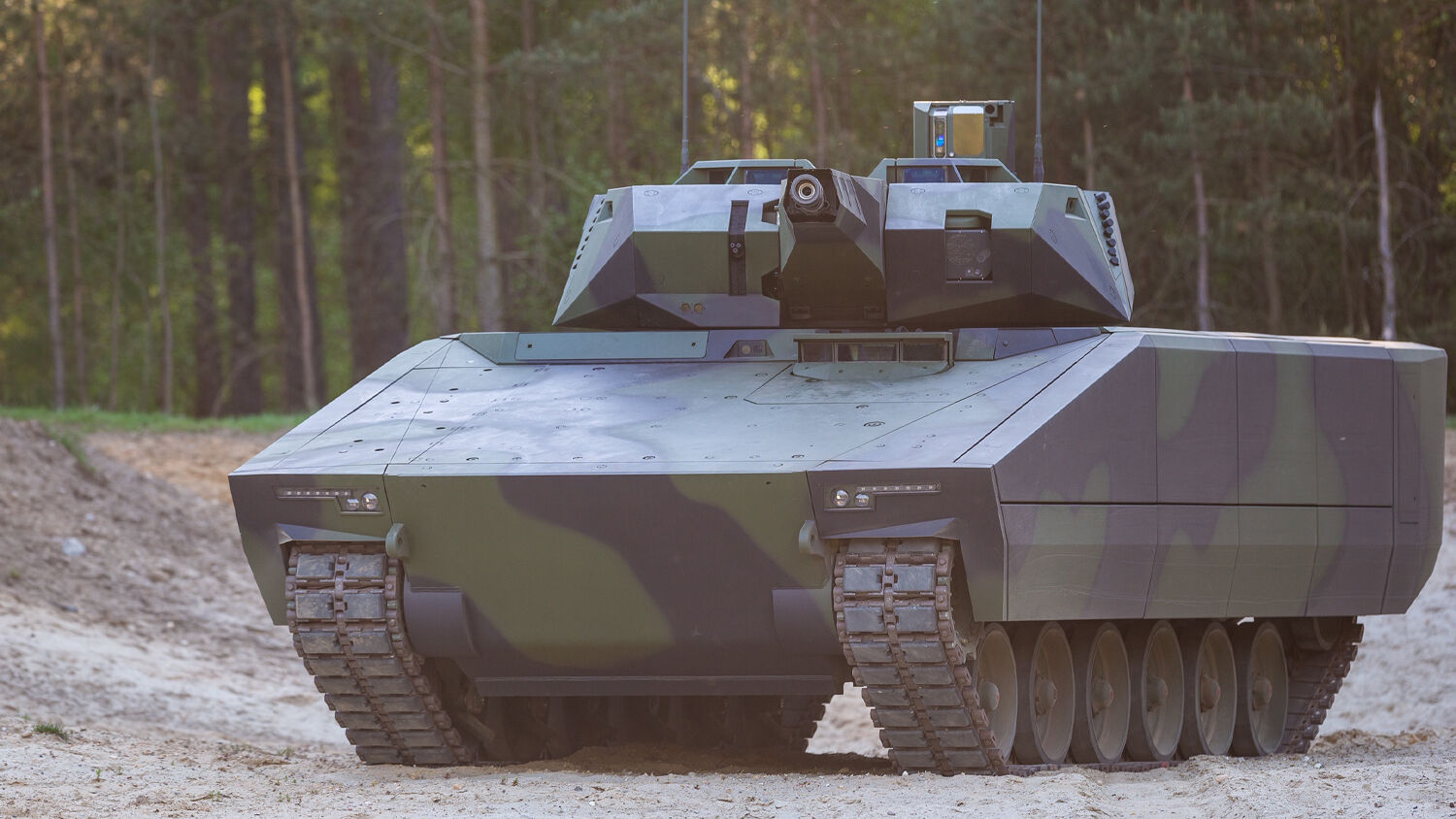 Hungary Orders Rheinmetall's New Lynx
A military empire centered around Germany is forming.
The Hungarian Defense Ministry ordered 218 of Rheinmetall's Lynx Infantry Fighting Vehicle (ifv). Hungary is the first North Atlantic Treaty Organization and European Union member state to order the newly developed tank. Rheinmetall announced that the purchase would amount to $2.4 billion. "Rheinmetall's military division is benefiting from the fact that numerous nato countries want to achieve the 2 percent target in defense spending," faz.net noted (Trumpet translation throughout).
Rheinmetall ceo Armin Papperger said:
The Lynx's market breakthrough is a major success for us. The fact that we were able to convince Hungary—an important EU and nato partner—to choose this innovative vehicle makes this success all the greater. In making this forward-looking procurement decision, Hungary's top political and military officials have demonstrated real leadership.

Not only does the move place Hungary at the forefront of European army technology. It reaffirms the Hungarian government's commitment to being a reliable, more militarily effective partner of its nato allies, a policy that it is pursuing with systematic energy.
The first 46 armored personnel carriers will be manufactured in Germany and delivered by the beginning of 2023. Rheinmetall will also establish a joint venture in Hungary, where the remaining 172 vehicles will be produced. faz.net noted:
Rheinmetall's military business recently grew by almost a fifth, and [earnings before interest and taxes] rose 75 percent to 122 million in the first half of the year. Nevertheless, Rheinmetall slipped into the red due to difficulties in the auto supplier division. The defense division is the "anchor of stability in the crisis," said ceo Papperger. For the year as a whole, the armaments group expects sales to increase by 6 to 7 percent.
Germany's automobile industry is taking a hard hit during the coronavirus crisis, but its military industry is booming.
"The Hungarian government wants to extensively convert its armed forces to the technology of the Bundeswehr," n-tv.de noted on July 17. Hungary previously relied on Russia for its military technology. But in 2018, it ordered Leopard tanks from Germany; those were delivered this year on July 24.
The late theologian Herbert W. Armstrong forecast during the Cold War that Hungary would eventually ally with Germany. In the May 1953 issue of the Good News, he wrote: "Suddenly the world will behold a United States of Europe! Some of the Balkan nations which have been under Russia's boot will be members of it! Ten dictators in Europe will unite, in a gigantic European combine, turning their united military power and resources over to the new leader of Europe!"
He further stated that this 10-nation empire may consist of "Germany and Italy, probably Spain and Portugal and France, Greece, and probably some of the Balkan nations from among Yugoslavia, Austria, Czechoslovakia, Hungary, Bulgaria, Romania or others."
Germany is prophesied to be at the head of this empire, as Trumpet editor in chief Gerald Flurry explains in Germany and the Holy Roman Empire. The Bible refers to this coming empire and its leader as a beast. Revelation 17:12-13 state: "And the ten horns which thou sawest are ten kings, which have received no kingdom as yet; but receive power as kings one hour with the beast. These have one mind, and shall give their power and strength unto the beast."
Hungary's military alliance with Germany was prophesied! Request a free copy of Herbert W. Armstrong's booklet Who or What Is the Prophetic Beast? to learn more. In this booklet, Mr. Armstrong describes the final world-ruling empire that would rule before God intervenes to save mankind from itself. What the Bible described millennia ago is exactly what we are seeing rising in the heart of Europe today.