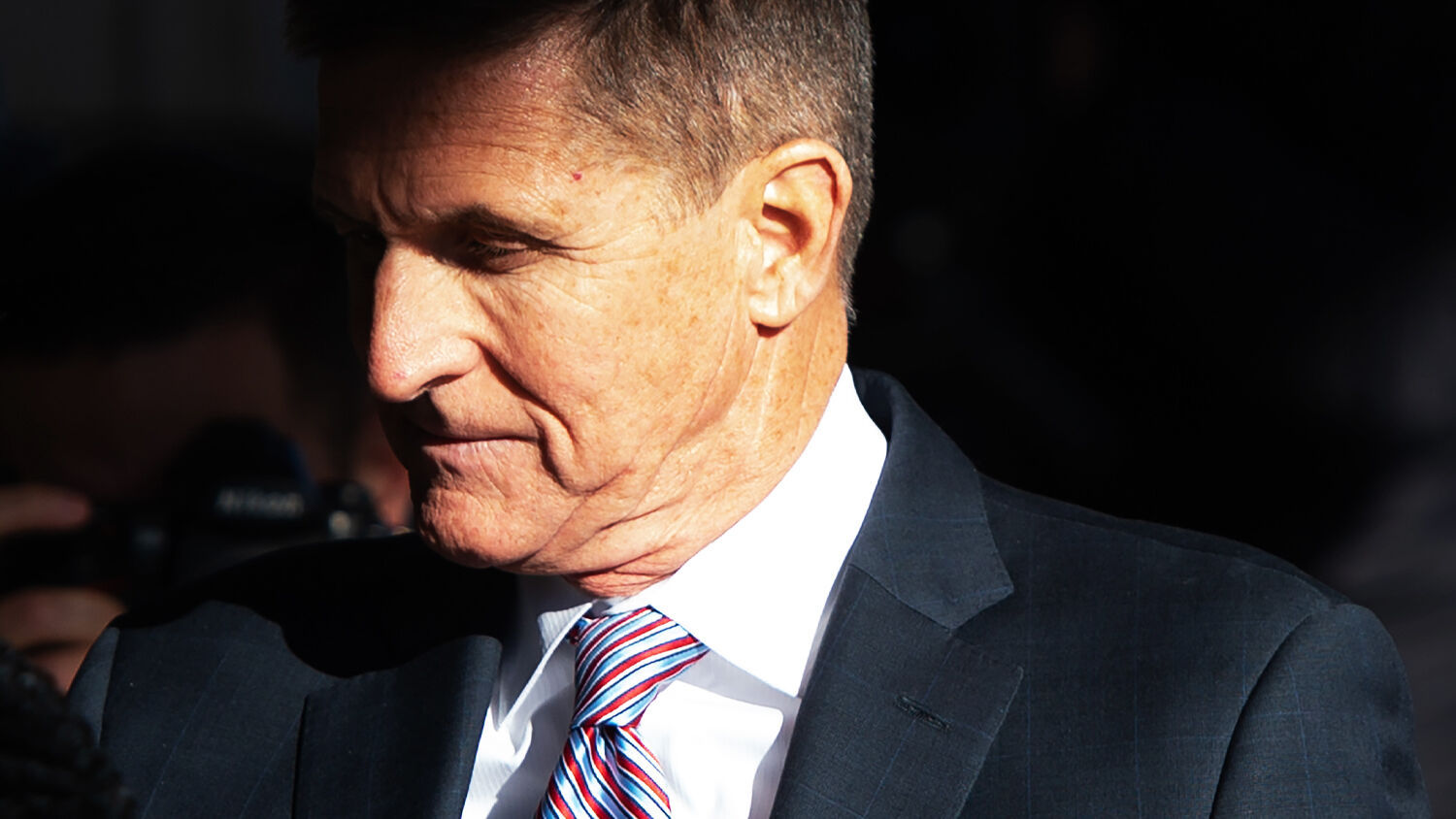 Appellate Court Rules in Favor of General Flynn
The evidence against Obama's administration is mounting.
United States President Donald Trump won another victory this week. Washington, D.C., Circuit Court of Appeals ruled 2-1 in favor of Gen. Michael Flynn on Wednesday, ordering the federal district court to dismiss the criminal charges against Flynn and remove the shadow prosecutor against him.
But what the staunchly anti-Trump District Court judge Emmet Sullivan will do next is yet to be seen. As the Federalist pointed out:
At this point, Sullivan need only grant the Department of Justice's motion to dismiss and enter an order dismissing the criminal charge against Flynn with prejudice. That would end the matter. But as the respondent to Flynn's petition for mandamus, Sullivan has the same options a normal litigant would have, including seeking review of the panel decision by the entire D.C. Circuit or requesting review by the United States Supreme Court.
The Federalist suggested that because of his political leanings, "Sullivan might just opt for open defiance." But his chances for success are limited. It is rare that an entire appellate court panel would rehear a case such as this, and there is an even slimmer chance that the Supreme Court would hear the case.
So even if Sullivan refuses to dismiss the charges first brought against Flynn by former Special Counsel Robert Mueller, he is unlikely to be successful in any other course of action. But continuing the case could be beneficial in one respect: The longer the case goes on, the more the left will be exposed.
Court documents released earlier this year revealed that when the initial investigation against Flynn began, the Federal Bureau of Investigation had worked to lay a perjury trap. Their sole purpose in going after Flynn was not because he had done anything wrong, but because they wanted to take him out.
Flynn, who previously worked for the Obama administration, switched political sides after witnessing what he called "bumbling indecisiveness, willful ignorance and total incompetence" in the handling of many political issues, including the Iran nuclear deal and the Islamic State.
After leaving the Obama administration, he became a staunch Trump supporter and outspoken critic of the Obama administration, calling for an investigation "to start at the top," with former President Barack Obama himself. The left worked to take him out so they wouldn't be exposed.
But the investigation to take down Flynn has once again backfired. It has revealed incriminating evidence against Obama and his staff.
Tuesday brought the latest public release of evidence, with handwritten notes by former fbi agent Peter Strzok of the Jan. 5, 2017, meeting Obama held with then Vice President Joe Biden, former fbi Director James Comey, former Deputy Attorney General Sally Yates and then National Security Adviser Susan Rice. The notes confirm that Barack Obama was central to initiating the surveillance and operation against Flynn. He personally directed Comey and Yates to investigate Flynn. He also suggested that the information be withheld from incoming President Trump and his security team.
This all happened despite what Obama claimed in 2016: "I do not talk to the attorney general about pending investigations. I do not talk to fbi directors about pending investigations. We have a strict line and always have maintained it …. I guarantee it."
The latest evidence also incriminates presidential candidate Joe Biden. Biden previously denied having any knowledge of the investigation against Flynn, but the notes reveal that he was in the Jan. 5, 2017, meeting and was the one to suggest using the Logan Act against Flynn.
Also in the notes, Comey is recorded as saying that the phone calls appeared "legit," or legitimate. This reveals that from the very beginning the investigators were creating a crime they knew didn't exist.
This case, together with the previous 3½ years of Donald Trump's presidency, has revealed massive corruption within the highest levels of America.
In "Can President Trump Get Control of His Own Divided Government?" Trumpet editor in chief Gerald Flurry wrote:
Since Donald Trump became president, a dangerous level of corruption has been exposed in America's federal government. … We see that the Obama administration got a frightening degree of control over those [intelligence and government] agencies. And we see officials who consider themselves above the law, who are willing to use deceit, slander and practically any other means necessary to hold or to reclaim power at any cost.
This is an apt description of what the Flynn case is revealing: corruption at the highest levels and officials "who are willing to use deceit, slander and practically any other means necessary."
This is what God warned about in Isaiah 1:4-6, where He says that "the whole head is sick." Mr. Flurry writes in his booklet Great Again, "The 'head' refers to the leaders of modern Israel. … The minds of our leaders are sick with deceitful human reasoning that is anti-God! Their decisions are perverse and leading to greater and greater calamities!" This sickness within the American government is being exposed almost daily.
Yet just as the sickness was prophesied, so too was its exposing.
In Amos 7:12-13, Amaziah the priest refers to "the king's court." As Mr. Flurry has pointed out, this passage should actually read, "the kingdom's court." Mr. Flurry wrote:
And the word court can refer to an assembly of buildings, or an area where the law is taught and practiced and used. Webster defines "court" as a "place where justice is dealt." The Hebrew word could also mean "household"; one definition is "a moveable house, a tent with a covenant in it." Another source says, "place of any kind." So this is very broad, and it is discussing the national power as governed by the president. …

It is logical this prophecy is talking about these government structures, or agencies. After all, if Jeroboam is going to be used to save Israel, he would need the law on his side. He wouldn't be able to use the government like he needed to without the legal structure behind him. He needs that power. The leader of end-time Israel in Amos 7 has a lot of power, but he has had to fight to get that power and hold it. … Amos 7:13 indicates that the president is going to gain control of what is done in those powerful federal buildings and be able to rule the country.
The support Flynn received from the appellate court is part of the fulfillment of this prophecy. President Trump, the end-time Jeroboam being used to temporarily save Israel (you can prove this in our free booklet Great Again), is exposing the corruption in the radical left. And he is doing this, in part, through the courts, which he is slowly gaining the backing of.
For more information on this temporary resurgence and the permanent one yet to come, read our free booklet Great Again.