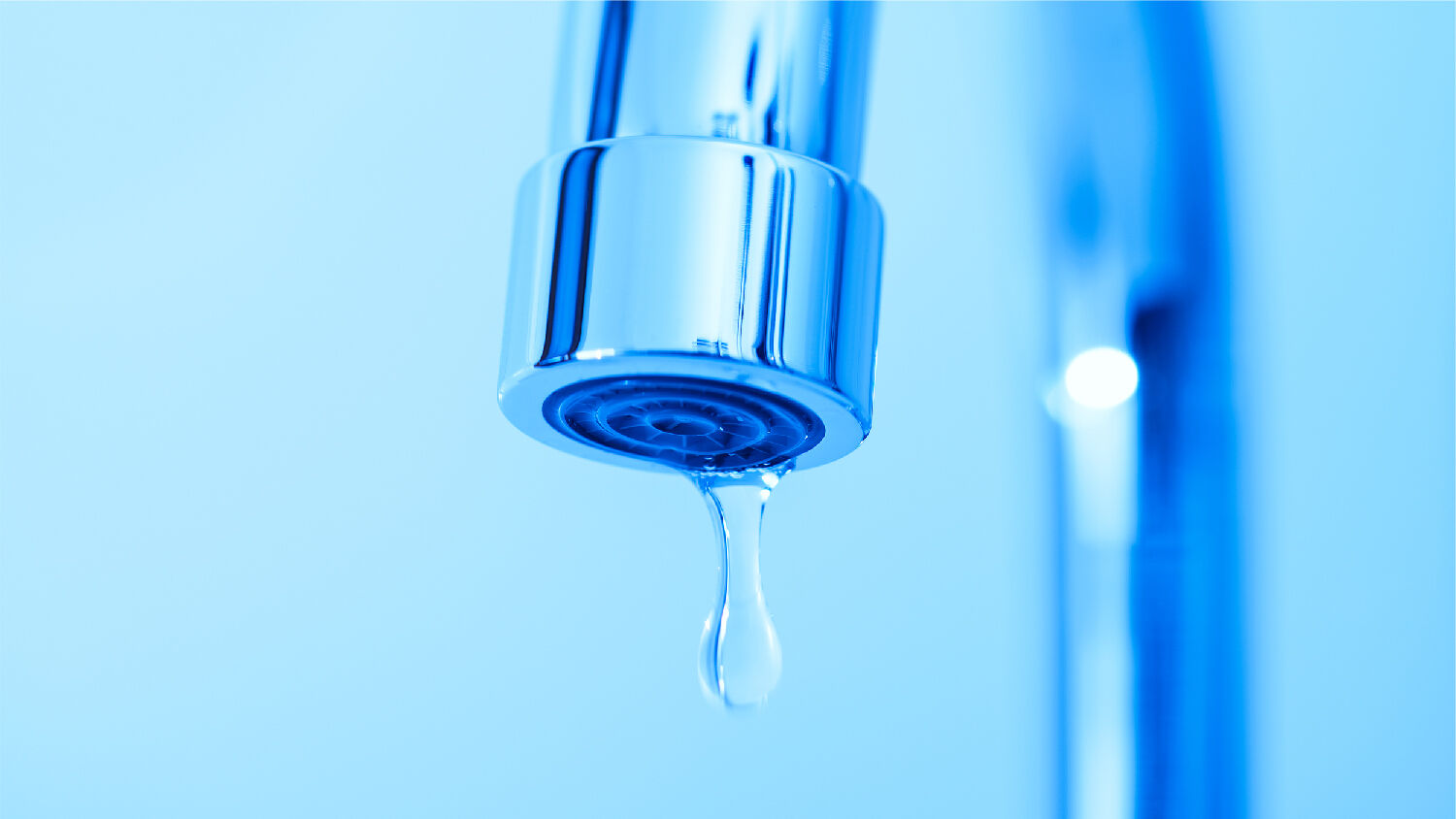 Iranian Cyberattack Endangers Israeli Water Supply
Israel's tech-reliance is its Achilles' heel.
Over the weekend of April 24 and 25, according to Fox News, several of Israel's Water Authority facilities were targeted in a suspected Iranian cyberattack. As Israel has one of the most technology-dependent water systems in the world, this cyberattack strikes right at the heart of Israel's survival.
Daniel Lacker, head of the Water Authority's security department, said in the internal report, "We have received a number of reports regarding a cyberattack on the … systems. No damage was reported during the incident." According to Ynetnews, all personnel were ordered to immediately change the passwords to the facility's systems and the "chlorine control in particular." If passwords could not be changed, it was recommended to take the system offline, disconnecting it from the Internet.
"The recent cyberattack on water supply and treatment facilities in Israel, and consequential advice to either change passwords or take systems offline, demonstrates just how disruptive an attack on critical national infrastructure can be," vice president at Nominet Cyber Solutions, Stuart Reed, wrote in an e-mail. "In a world where industrial infrastructure is increasingly linked and managed through the Internet, taking services offline is significant."
An attack like this by Iran is not without precedent. Last year, Iran gained command and control of some of the systems of Bahrain's Electricity and Water Authorities. The Wall Street Journal called the 2019 cyberattack a "test run" of Iran's capabilities—possibly in preparation for Iran's attack on Israel's water system last month.
Israeli Ingenuity
Anciently, Israel relied heavily on natural springs, the Jordan River and rain water collection. During good times, there was enough water to go around. But in times of drought, the Israelites' survival hung in the balance. Now, as a result of the modern state of Israel's ingenuity, Israel 21c news site said, "Israel has solved its water crisis!"
Israel is one of the most resource-conservative nations in the world. Incredibly, the nation reuses 87 percent of its water. The wastewater is purified by pumping it through sand dunes, which act as a natural filter, directing the water to a nearby aquifer. The entire process takes about six months to a year. As a result, nearly half of the water used for agriculture in the nation is recycled. Israel is the undisputed world leader in this field. The next closest nation, Spain, recycles only 20 percent of its wastewater.
Israel is one of the most innovative nations in the world. This is particularly true about its water system. Desalination has become one of its primary water sources. Just south of Tel Aviv is the world's largest seawater reverse osmosis desalination plant, Sorek, which has been operational since 2013.
Sorek alone produces 624,000 cubic meters (137 million gallons) of water, accounting for 20 percent of Israel's domestic water consumption. At Sorek, it costs about 55 cents per cubic meter (0.25 cents per gallon) to desalinate, approximately what one Israeli uses in a single week. By comparison, in other countries it can cost as much as $3 per cubic meter (1.4 cents per gallon). Desalination normally uses chemicals; however, Israel uses chemical-free biological filters and processes to remove algae, bacteria and silt.
Depending on the season, an astounding 60 percent to 80 percent of Israel's municipal water demands flows from the large coastal desalination plants in Sorek, Ashkelon, Ashdod, Hadera and Palmachim.
Israel21c wrote, "The North's waterways are no longer an abundant trickle-down source for much of the country; the Sea of Galilee is approaching its lowest-ever level."
The Sea of Galilee, called the Kinneret in Hebrew, supplies 50 million cubic meters (13 trillion gallons) of water each to Israel and Jordan. This consumption, combined with a lack of rainwater, has caused the water levels to recede. In response, Yossi Yaacoby, chief of staff to the ceo of Mekorot, Israel's national water carrier, said that by 2030 Israel plans "to take desalinated water from the new plants to enrich the Sea of Galilee."
Yaacoby explained that Israel only receives a handful of torrential rains during its October-to-March rainy season. Most of this precious water is lost to runoff. "This is why we can't depend on rain," he said. "Even in winter we need to irrigate."
"In 2014, we thought we had enough [desalinated water] capacity, 600 million cubic meters, that it didn't matter how much [rain] God will supply in the winter," he said. "That was a mistake. We are lacking 100 million to 200 million cubic meters of water per year in Israel these days." To cover this need, Israel began constructing two new desalination plants. Yaacoby expects that after these plants are completed, by 2025 Israel will be producing 1.1. billion cubic meters (242 trillion gallons) of desalinated water per year.
As a result of this incredible ingenuity, Israel's reliance on technology for its municipal water needs has also become a great weakness. The more Israel relies on water from these desalination plants and the less it relies on the natural water supply, the more susceptible it becomes to cyberattacks. Israel's tech-reliance has become a sort of Achilles' heel, offering it both strength and weakness.
Achilles' Heel
From 2013 to 2018, Israel experienced what many believed to be its worst drought in almost 100 years. But the effect of this drought was significantly reduced because of the nation's desalination plants. The more advancements Israel makes in this field, the more it removes the inconsistency of rain and the severe cost of drought. But what if that same technology, which is key to Israel's survival, were to stop functioning or be hacked and controlled by a foreign power?
"Iran attacks Israel on a daily basis," Israeli Prime Minister Benjamin Netanyahu declared at the 2019 CyberTech Conference in Tel Aviv. "We monitor these attacks, see the attacks, and thwart the attacks. In the last 24 hours, Iran said it will destroy us and target our cities with missiles. They don't impress us, because we know our power on defense and offense."
These daily attacks against Israel will only increase in frequency and severity as Iran become more powerful and more aggressive.
Since the 1990s, Trumpet editor in chief Gerald Flurry has forecast that Iran will use state-sponsored terrorism to eventually dominate the Middle East. In a May 2005 article, he wrote:
I believe one key end-time Bible prophecy could well be fulfilled through … cyberterrorism: … "they have blown the trumpet, even to make all ready; but none goeth to the battle: for my wrath is upon all the multitude thereof" (Ezekiel 7:14). The trumpet of war is to be blown in Israel. … It seems everybody is expecting our people to go into battle, but the greatest tragedy imaginable occurs! Nobody goes to battle—even though the trumpet is blown! Will it be because of computer terrorism?
Keep in mind, Mr. Flurry wrote this in 2005, two years before the first iPhone was even released. Technology has advanced much further and become much more relied upon since he warned about computer terrorism. Today, nearly everything is maintained, monitored or operated with computers. Whether defensive systems or water systems, this cyber vulnerability could be one of Israel's greatest threats.
If Iran managed to contaminate the water supply with chlorine or shut down, break or even destroy Israel's desalination plants, Israel would find itself severely lacking enough clean drinking water.
While Iran's attack last month may or may not have actually gained control of the system, it does show that Iran is aware of this vulnerability and will do whatever it can to exploit it. Next time, it could do far greater damage to Israel.
For more information on this subject, please read Mr. Flurry's 2005 article "America's Achilles' Heel—and Germany."