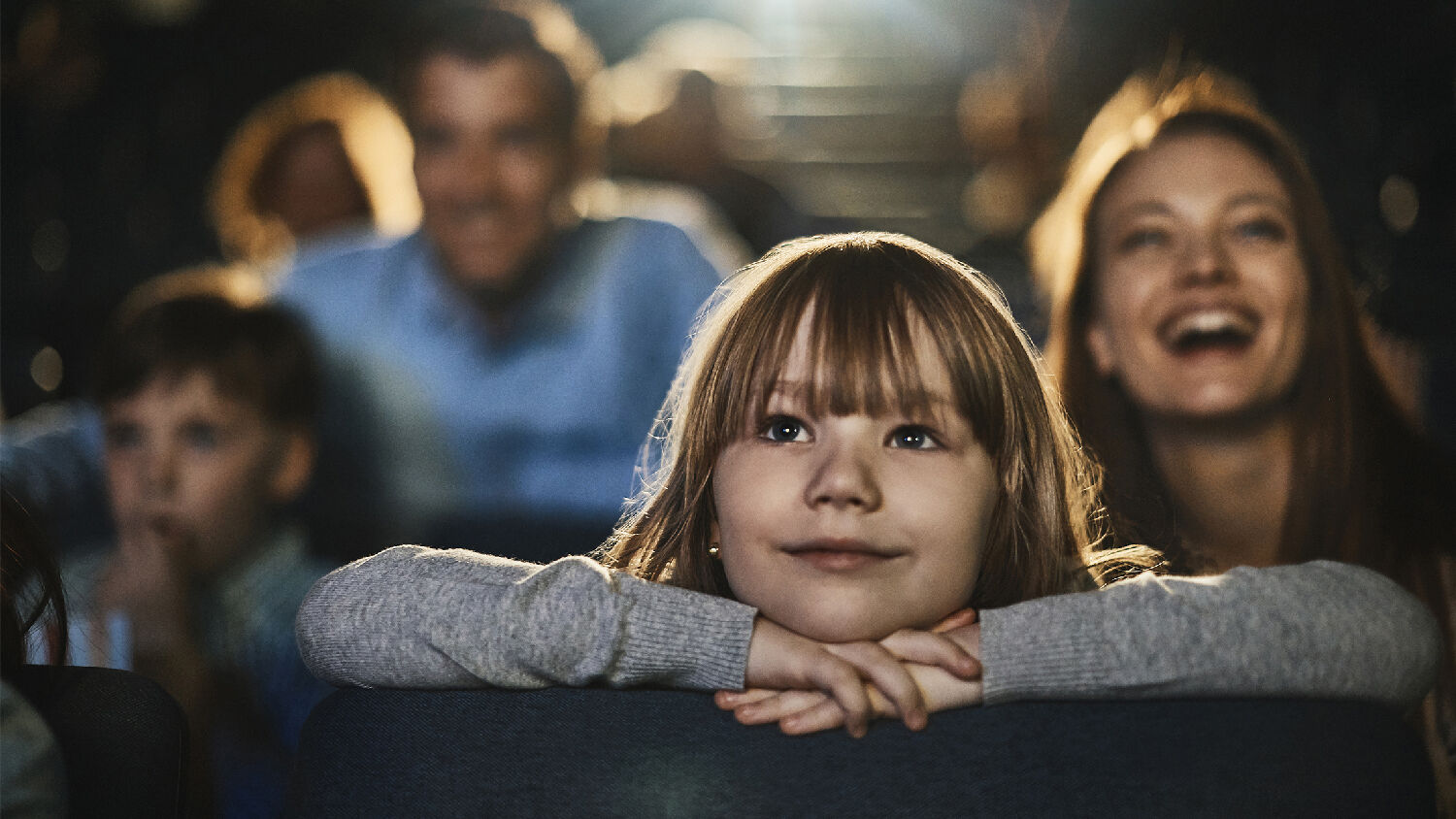 The Enchantments of Modern Entertainment
The subliminal education is no fairy tale.
If it is movie night with the kids, chances are you will have a run-in with the diversified, multinational mass media and entertainment conglomerate we know and love: Disney.
Founded in 1923, brothers Walt and Roy Disney could scarcely imagine the creative juggernaut their company and its little mouse would grow to be. Today, the Walt Disney Company owns or has influence over some major news and entertainment producers. The list includes abc, espn, Touchstone, Marvel, Lucasfilm, The History Channel, Lifetime, Pixar and many more. On top of this are the parks, television shows, radio stations, resorts and even a cruise line. There are hundreds of companies that fall under Disney's colorful umbrella.
Disney has brought joy and wonder to the lives of millions. Its stunning cinematography, animation and songwriting have captured hearts and minds. There is no doubting the genius that goes into the creation of its many movies.
But with all that content comes something else: education. And much of that education is channeled into the minds of our youth. My 2-year-old son, for instance, loves the movie Cars. And the more he sees, the more he learns. Not only does he recognize the characters, but he imitates them. From the accents to the witty phrases and personalities, he has it down pat. That may be the innocent end of the spectrum, but there is a far more sobering aspect to what is being produced.
As Walt Disney himself once said, "Life is composed of lights and shadows, and we would be untruthful, insincere and saccharine if we tried to pretend there were no shadows." And there are shadows in the entertainment industry. The shadow cast by Disney may be the longest, but it is far from the only one. In this era of liberalism and progressiveness, we as parents must be mindful of what education this industry is broadcasting to our kids.
Killing-Off Parents
For a company that makes kids movies—many featuring young protagonists—there are a lot of dead, dying or flat-out missing parents in Disney's films. The trend traces back as far as the 1937 adaptation of Snow White. In the story, the parents are gone. Instead, Snow White must contend with a stepmother who, in a jealous rage over Snow White's beauty, orders a huntsman to murder her and cut out her heart.
That is just the beginning.
Here are—in no particular order—some Disney "families" that are introduced to our kids. Quasimodo's mother breaks her neck on the steps of Notre Dame as her baby is stripped from her arms. Tarzan's parents are torn apart by a leopard; he is raised by gorillas instead. In the Jungle Book, Mowgli, too, is raised by animals after a tiger eats his mother. Bambi's mother is shot by hunters. So, too, is Todd's mother in The Fox and the Hound. Nemo's mother is eaten by a barracuda. And who could forget the scene as Simba watches his father fall to his death in a stampede of wildebeest.
Some parents simply don't show up at all. Lilo is raised by her sister. Belle lacks a mother, as does Pocahontas, Ariel and Jasmine. Aladdin has no parents. Cinderella, like Snow White, is at the mercy of a cruel stepmother. In Tangled, Rapunzel is raised by an evil woman who stole her as a child.
These names may not all be familiar to you, but the point stands: Disney promotes a lot of parentless upbringings.
Some argue that the macabre theme is because Disney uses adaptations of old folklore and fairy tales. Others claim Walt Disney felt guilty for the death of his mother because she died in a home he bought for her. This, in turn, influenced the films. But claiming Disney's dead-parent theme carries on because of this guilt is tenuous at best. Elsa and Anna's parents were killed at sea in the 2013 film Frozen, more than 40 years after Walt Disney's death!
Not all Disney films are so interwoven with dead relatives. And some do teach admirable qualities. But the stark lack of parents has caused more than a few to question what message Disney is projecting. Without getting into murky psychology, what is clear is that the young protagonists are usually self-willed, disrespectful, self-determined and without need for parental love, guidance, or a strong hand of correction.
Disney is following the narrative of this world. As Trumpet editor in chief Gerald Flurry wrote in the February 2008 Trumpet issue:
Our Western society has deteriorated to such a dreadful state that our elderly are pushed aside, shamefully treated and ignored by young people. This should not be so. This world idolizes youth when it should be greatly esteeming the elderly! If our children are taught to respect the elderly, the elderly can share much wisdom and advice with them.
Such respect was once the cornerstone of the Christian family unit. Notice Ephesians 6:1-4: "Children, obey your parents in the Lord: for this is right. Honour your father and mother; which is the first commandment with promise; That it may be well with thee, and thou mayest live long on the earth. And, ye fathers, provoke not your children to wrath; but bring them up in the nurture and admonition of the Lord."
Sexuality
As the lesbian, gay, bisexual, transgender movement has picked up momentum, so too has its influence in the entertainment world. Disney is no exception. Disney's latest release, Onward, included the company's first openly gay character. But like many themes woven in the Disney fabric, the sexual revolution has long existed in the overtones.
Take Beauty and the Beast, for example. Director Bill Condon commented to Attitude, "LeFou [the evil male henchman] is somebody who on one day wants to be Gaston [the male villain] and on another day wants to kiss Gaston. … He's confused about what he wants." The original Beauty and the Beast was spearheaded by executive producer and lyricist Howard Ashman. A homosexual suffering from aids, Ashman was dying in his home when he wrote the lyrics for the movie. "Specifically for him, [the movie] was a metaphor for aids," Condon said. "He was cursed, and this curse had brought sorrow on all those people who loved him, and maybe there was a chance for a miracle—and a way for the curse to be lifted."
Beyond film, Disney has been more open about its agenda. Disney XD—a spin-off of the Disney Channel—targets children between the ages of 6 and 14. Programs openly discuss issues such as transgenderism and homosexuality. One program features a tween character "coming to terms with his own sexuality." Another involves a group of girls rallying behind a boy dressed as a princess. Here is a snippet of the dialogue. "Why does it matter if he's a boy? Nothing he said was wrong! He can be a princess if he wants to! [His name] is a state of mind!" When the screenwriters penned this program, they knew exactly what they were doing.
Higher up the "age-bracket," the Star Wars and Marvel franchises have not been immune. Both contain homosexual or gender-fluid roles in recent films. Marvel will produce the first gay superhero this year. Plans are in the works for a transgender character soon.
Sorcery Undertones
When it comes to fairy tales, there is no getting around magic. Wizards, witches, spells and sorcery are hallmarks of the Disney empire. But bright colors and pixie dust can quickly dull the senses to the pagan themes.
That isn't to say that writers are out to turn children into neopagan witches and warlocks. But the saturation and normalization of the occult should again catch the wary parental eye. Particularly when you compare it to Disney's purported "God ban." As the writers of Frozen's hit song "Let It Go" told npr, you can talk about God at Disney, "but you can't put it in the movie." While God has been mentioned once or twice over the decades of Disney, those references are buried in an avalanche of the occult.
The fairy tales Disney thrives on lend themselves to godlessness over Judeo-Christian stories. But that, too, shows Disney's poor choice of stories and morals. Rather than base movies off something wholesome, Disney has chosen dark and violent stories. These stories are littered with rape, torture, murder and dismemberment. While Disney made the stories more kid-friendly, those dark undertones remain.
And the witches, warlocks and wizards—pagan practitioners that God condemns—are celebrated at centerstage. It is curious to note that God compares rebellion and arrogance to witchcraft and idolatry in 1 Samuel 15:23. Both themes are promoted in children's entertainment!
Teach Them Diligently
The Apostle Peter wrote, "Be sober, be vigilant; because your adversary the devil, as a roaring lion, walketh about, seeking whom he may devour" (1 Peter 5:8). Satan is cunning enough to use mainstream entertainment to devour us and our kids if we are not careful! We may neglect our children, but Satan will not!
Rather than be a sleeping beauty, we must be active in teaching our children the right morality. Our free book Child Rearing With Vision can help you take control of your child's education. There is nothing wrong with sitting down with a bowl of popcorn to watch a movie. But let's be mindful of what we are watching. Don't let Mickey Mouse teach our kids!
And we can't just guard what we keep out. We must be diligent in what we put in. There is a right education. It doesn't mean memorizing vast passages of scripture at a young age. It doesn't mean banning movies. Neither does it mean, for entertainment, forcing a child to read the Bible cover to cover. Take a leaf from Walt Disney's book, and make learning the right way of life exciting! The Bible is full of uplifting and inspiring stories that kids will love. But that is only one aspect of a moral education.
We should teach good Bible-based morality and law by our example. God commanded this through Moses: "And these words, which I command thee this day, shall be in thine heart: And thou shalt teach them diligently unto thy children, and shalt talk of them when thou sittest in thine house, and when thou walkest by the way, and when thou liest down, and when thou risest up" (Deuteronomy 6:6-7)
So get out! Teach work ethic in the yard. Teach resolution on a mountain trail. Teach creativity with a paintbrush, or dedication with an instrument. Counter the world's corrupted way with the Apostle Paul's admonishment: "Finally, brethren, whatsoever things are true, whatsoever things are honest, whatsoever things are just, whatsoever things are pure, whatsoever things are lovely, whatsoever things are of good report; if there be any virtue, and if there be any praise, think on these things" (Philippians 4:8)
The world around us is saturated with immorality. It is time we take action to defend morality in our families! We will never do it exactly right, or make perfect choices. But with God's help we can succeed.
Child Rearing With Vision will teach you how to train a child's mind so he or she can grow to live a happy, abundant life. Request this free book today and use it to defend your family against the enchantments of modern entertainment.