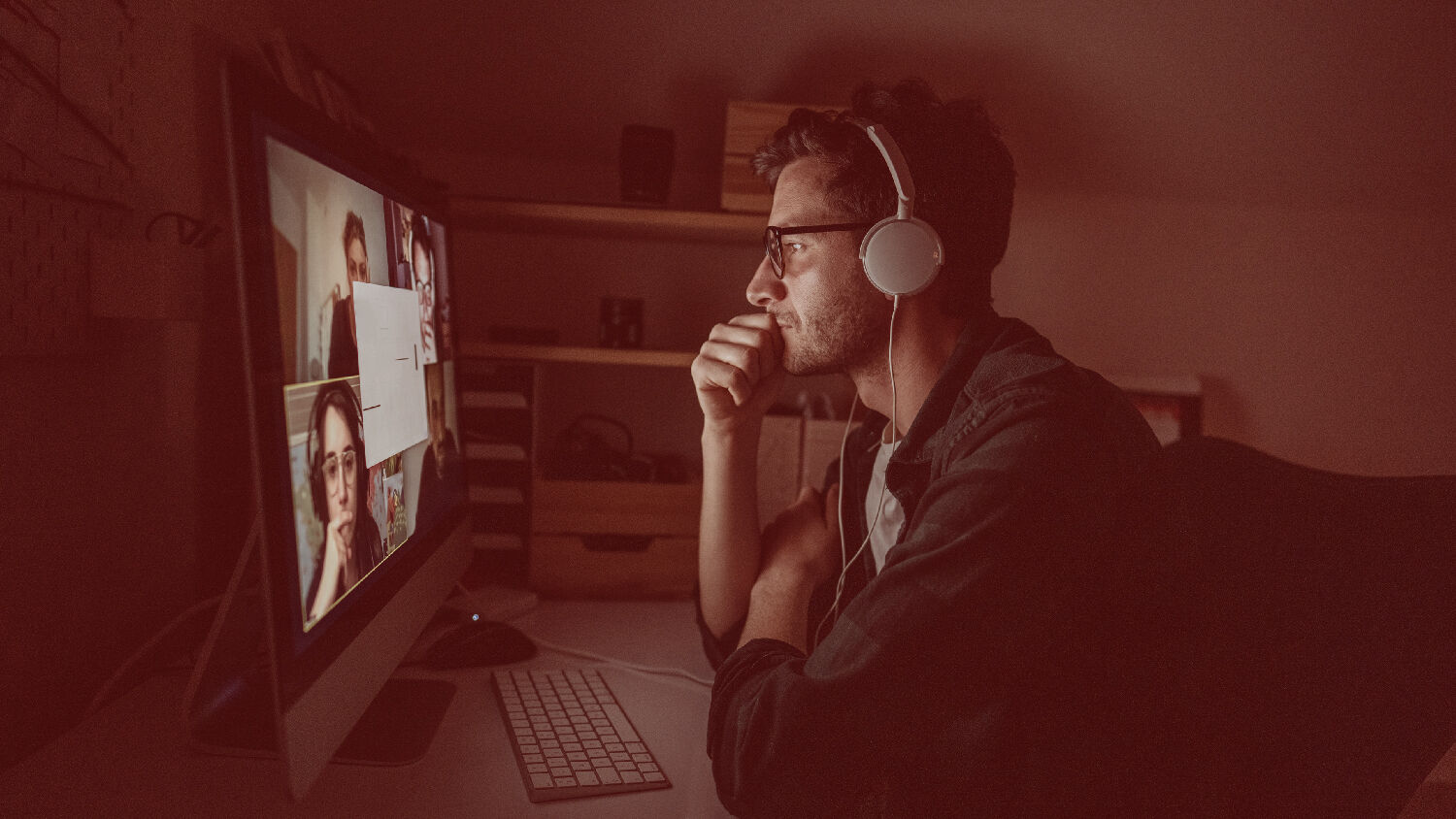 COVID-19 Forces Further Reliance on Technology
The coronavirus is giving China the perfect opportunity to spy on the world.
China has used covid-19 to augment its mass surveillance state, which is now being credited as the key to its "inspiring" containment of the virus. Now, that pattern is being exported around the globe. This, together with the mass exodus of businesses and schools to online networking, has made the world increasingly vulnerable to Chinese espionage.
In an April 6 Telegraph article, former British Foreign Minister William Hague wrote: "The greatest irony of the coronavirus crisis is that it shows every sign of working to China's geopolitical advantage. Six months from now, the country where the virus was born and that initially suppressed the news of it has every chance of being more powerful."
The article suggests that one of the major ways China will emerge from this crisis more powerful is through a "new age of surveillance state." Hague wrote:
Already some countries are requiring citizens to wear a wrist-tag that sounds an alert if they are too far from their phone for their movements to be tracked. Dozens of states will conclude that their only way of getting their economies to work will be to isolate infected individuals, requiring intrusive technology and invasion of privacy. And guess who will be well placed to supply the systems, software and data, and to do so quickly and on a large scale? Yes, of course, China.
One of the most prominent examples of this in the news right now is the video conferencing software Zoom. While most of the world has suffered financially during the pandemic, Chinese-born American Zoom ceo Eric Yuan's net worth grew 77 percent to $8 billion, an increase of $3.5 billion. In the sudden shift to remote working and online schooling, Zoom became the online conferencing medium of choice.
Yet problems with Zoom's security have also hit the news. In what has become known as "Zoombombing," individuals have been able to enter virtual meetings uninvited, posting racist comments and harassing attendees. Singapore schools have suspended the use of Zoom after sexually explicit images and strange men making crude comments interfered with a geography class of teenage girls.
This represents just one angle to the danger. Much of this has been because of users not taking steps to secure their meetings. However, in a statement on April 2, Zoom admitted that certain meetings outside China have been "allowed to connect to systems in China" by routing some encryption keys through Chinese servers.
On March 31, senior adviser Jacob Helberg of Stanford University Cyber Policy Center tweeted: "Most of Zoom's engineering team is based in China. Conducting sensitive conversations on a platform vulnerable to data collection by the ccp [Chinese Communist Party] should give pause to those concerned with protecting company or government secrets."
This was confirmed by the company's filing to the United States Securities and Exchange Commission in May 2019 where it admitted to having a "high concentration of research and development personnel in China." While Zoom is headquartered in California, its applications were partly developed by three companies in China where it is reported to have more than 700 employees.
Three U.S. intelligence officials reportedly told Time magazine that U.S. counterintelligence agencies have noted agencies from Russia, Iran and North Korea attempting to spy on U.S. conference calls. "But the cyber spies that have moved fastest and most aggressively during the pandemic, the intelligence officials say, have been China's," wrote Time. According to these officials, "spies are using multiple applications to search government, corporate and academic conversations for financial, personal, product development, research and intellectual property information and leads." This has caused experts to warn officials not to use video conferencing, especially singling out Zoom, to share private information.
Because of this, nasa and SpaceX have banned the app, while Taiwan and Germany have put restrictions on the app's use.
Zoom has admitted to these mistakes and is working to upgrade its privacy and security systems, having already announced that it has removed its data centers from mainland China. But experts warn that Zoom is just one example of much larger security threats posed by covid-19. Ben Wootliff, head of Control Risks Cyber Security in Asia, warned that "we will see a lot of companies compromised" during this period.
Another area of concern is the widespread use of drones. This includes "pandemic drones" that are fitted with sensors and computer vision systems that can detect body temperature, respiratory rates, and identify if someone is coughing or sneezing. U.S. drone company Dragonfly is leading the effort in America and Australia, calling its network a "global early warning system."
Food and Drug Administration chief Scott Gottlieb told cnbc that the U.S. must build a "massive surveillance system" to monitor the spread of the disease. ZeroHedge wrote, "The scariest thing about the proliferation of facial recognition/thermal imaging cameras is it gives law enforcement near god-like powers to identify and quarantine anyone they choose." Just like China.
According to the Center for the Study of the Drone at Bard College, more than 1,500 state and local emergency services in the U.S. are using drones, some of which have these thermal imaging capabilities.
While these drones are not reported to have links back to China—at least not yet—less than a year ago the U.S. Interior Department grounded its entire fleet of more than 800 drones after it became public that a majority of them were manufactured in China or by Chinese companies and were therefore more susceptible for "their potential use for terrorism, mass casualty incidents, interference with air traffic, as well as corporate espionage and invasions of privacy."
But whether a device is manufactured in China or not, any technology or network is vulnerable to hackers worldwide.
Add to all of this the health apps requiring masses of personal data and enabled location services, as well as counterterrorism tracking tools used in multiple nations, and you have a global technology reliance with unprecedented vulnerability.
This reveals an added angle to "the rise of China as a superpower."
In 1992, Joseph de Courcy wrote that technology reliance is "the Western world's Achilles' heel." How much more true this is today, as much of the world embraces China's mass surveillance and tracking techniques.
Ezekiel 7:14 prophesies of modern-day Israel (primarily Britain and America), "They have blown the trumpet, even to make all ready; but none goeth to the battle: for my wrath is upon all the multitude thereof."
Referencing this scripture, Trumpet editor in chief Gerald Flurry wrote: "It seems everybody is expecting our people to go into battle, but the greatest tragedy imaginable occurs! Nobody goes to battle—even though the trumpet is blown! Will it be because of a computer terrorist?"
Is the coronavirus making this possible? Could the West, as Mr. Flurry put it, "lose the next war before we even begin"? These are the frightening realities that the response to covid-19 is making possible.
China is rapidly rising to power and a frightening amount of this power is being amassed right now. To read more about our cyber vulnerability, read "What Happens When the Plug Gets Pulled?"