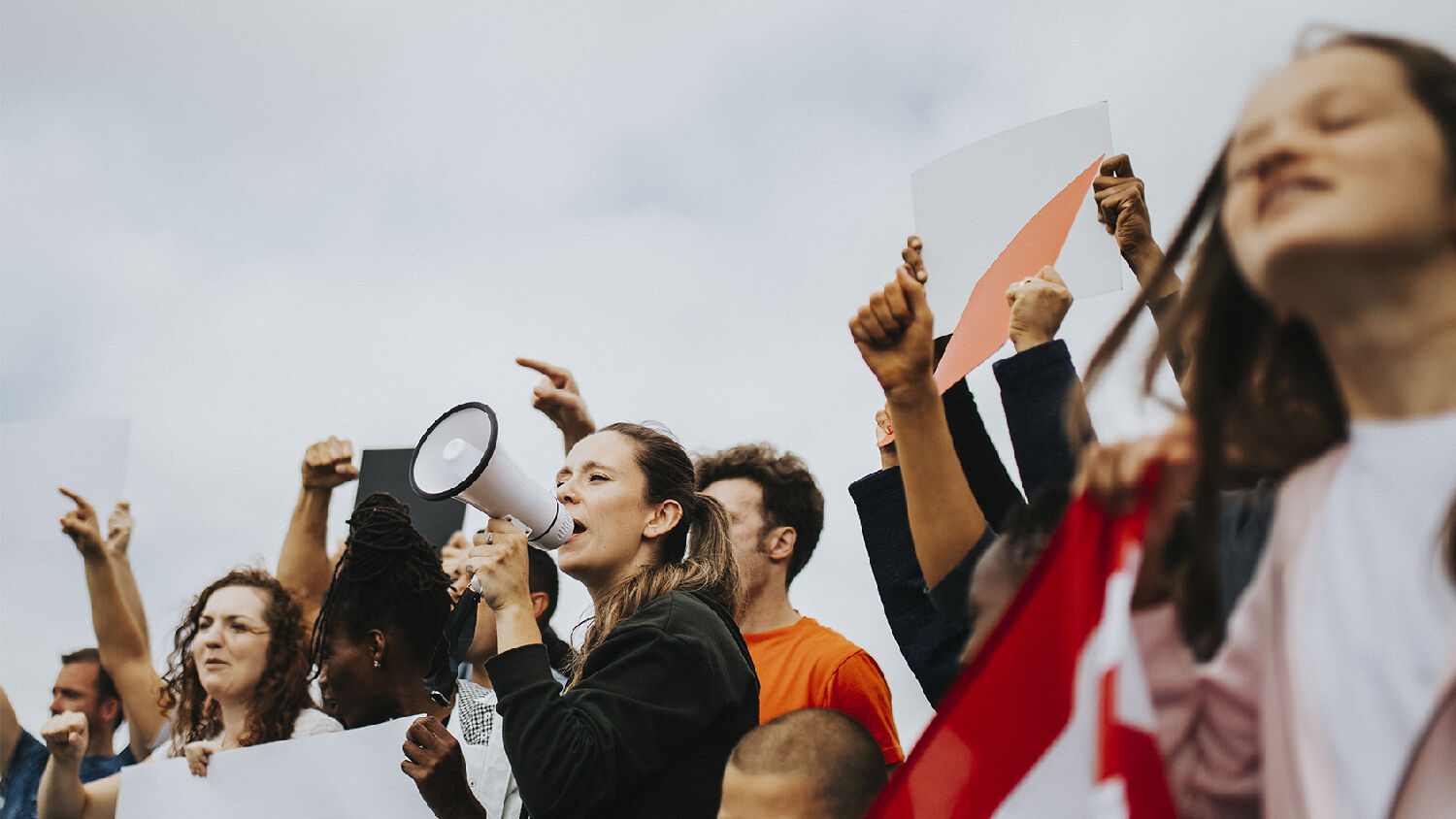 Is the World 'Rigged' Against Women?
Scientists have measured it. Here's what they found.
America's Democratic presidential candidates are weighing in on one of the big issues of our day: sex inequality. "This toxic culture, this pernicious patriarchy in this country, has to stop," says Cory Booker. "Since 1963 when we passed the Equal Pay Act, we have been talking about the fact women are not paid equally for equal work. Fast-forward to the year of our Lord 2019, and women are paid 80 cents on the dollar," says Kamala Harris. "The game is rigged when women earn less than men for doing the same work. It's rigged," says Elizabeth Warren. "The systemic devaluation of women in our society" is undeniable, says Kristen Gillibrand.
These are fierce condemnations. Are they true? What's the evidence? How much worse do women have it? Can we measure it?
A group of scientists sought the answer. Researchers from the University of Missouri and the University of Essex in the United Kingdom calculated a way to quantify it. Called the Basic Index of Gender Inequality, it measures educational opportunities, healthy life expectancy and overall life satisfaction. These folks analyzed data for 134 nations, representing 6.8 billion people.
So, do men have it better than women? You'll be surprised by what they found.
I only saw a news report on this last week, but the study was published January 3 in PLOS ONE, a leading peer-reviewed journal on science and medicine.
This effort to create an unbiased, reliable index to show gender inequality found that in poorer countries, women are worse off. Their opportunities for education are often limited, and their satisfaction with life is lower than that of men. These researchers found a relative disadvantage for women in 43 countries. At the bottom of the list were Chad, Benin, Liberia, Yemen, Mali, Lesotho, Mozambique, Ethiopia, Pakistan and several other countries, mostly African or Muslim or both.
What about women in richer countries, in the West—in America? Are women worse off than men?
Researchers found that here, the situation is actually reversed. The index showed that in 91 countries, men are worse off than women.
In rich countries, women have better educational opportunities, they live longer and healthier lives, or they have higher overall life satisfaction. In many nations—including the United States—all three of these factors favor women.
How is this possible when the whole system is supposedly "rigged" against women?
The study in PLOS ONE says we haven't been measuring correctly. The way these issues are typically studied poses problems and distorts reality. "Apart from political agendas, research on gender inequality has also almost exclusively focused on issues highlighted in the women's rights movement," the study says. "Issues disadvantaging more men than women have been understudied … and are not heavily weighted (if at all) in widely used measures of gender inequality, such as the highly cited Global Gender Gap Index (gggi). Further, the gggi truncates all values such that no country can, by definition, be more favorable for women than for men." Unsurprisingly, when you look at only half the picture, you find disadvantages for women everywhere.
"As a result, existing measures do not fully capture patterns of well-being and disadvantage at a national level," the report continues. "This is an important oversight, as there are issues that disproportionately affect boys and men. Among the many examples are harsher punishments for the same crimes and an overrepresentation (93 percent worldwide) in the prison population; compulsory military service …; the large majority of homeless people without shelter are men; higher levels of drug and alcohol abuse; higher suicide rates; more occupational deaths; underperformance in schools; and men are more often victims of physical assault in general … and within schools, thus limiting educational opportunities. Men are also overrepresented in occupations that are risky (e.g. exposure to toxins) and physically taxing, such as front-line military duty, firefighting, mining, construction, or sewage cleaning."
By these measures, there are plenty of areas in modern life where men are worse off. But people cherry-pick areas where women don't perform as well, and use it as proof that women are systemically mistreated. They insist that every discrepancy is caused by sexism and discrimination.
This is the way many people have come to view every problem in society: Wherever they see differences, they blame bigotry.
The reality is, many factors contribute to differences and inequalities. These are inherent in human existence. Equality as it is being defined and sought after is impossible. In fact, I would argue it's not even desirable.
For an idea of how misguided the quest for equality is, look at the U.S. women's soccer team. Earlier this year, its players complained of inequality in their sport. They win more games than the U.S. men's team does, so they decided they should get paid the same or more than the men. They filed a sex-discrimination lawsuit against the U.S. Soccer Federation.
This move earned plaudits from commentators and politicians. "The women make just as much of a sacrifice, put in just as much mental and physical energy, absorb just as much risk of injury as the men who play for our national team," Sen. Chuck Schumer said. "Yet, when you break it down, a women's national soccer team player earns a base salary of $3,600 per game while a men's player earns $5,000."
This implies that the only reason the women make less money is because of sexism. It is a great applause line for ignorant people.
But here are some very pertinent and irrefutable facts: The Women's World Cup generated $131 million in revenue this year. The Men's World Cup generated $6 billion—over 45 times more.
Blame it on whatever you'd like, but spectators for men's soccer far outnumber those of women's soccer. The same is true of basketball, football, baseball, golf, rugby, cricket, track, swimming, boxing and virtually every other sport. Athletes are not paid based on how much they sacrifice, or the mental and physical energy they expend, or how much they risk injury. They are paid based on how much money their contributions bring in. Just like everybody else in the economy.
That is how a free economy works. You can't arbitrarily decide what someone's pay should be based on whatever virtues you choose. If your work doesn't make money, it doesn't make money. If it isn't creating paying customers, no matter how much sacrifice or energy or risk you take, it won't pay.
That explains the pay gap in soccer. Not sexism. Not a toxic, "pernicious patriarchy."
The broader pay gap between men and women has similar causes. Work tends to play different roles in men's and women's lives. Men tend to focus more on pay. Women tend to prioritize other things—family, flexibility, personal fulfillment. They're less likely to move for a job. They are likelier to decline promotions. They tend to choose lower-paying fields. They tend to work fewer hours—the U.S. Census Bureau says full-time men average 2,213 working hours a year versus 1,796 for full-time women.
Ignore all these factors, and you will find "unequal pay." But as economist Thomas Sowell said, if it were true that you can plug a woman into a position for 80 cents to the dollar compared to a man, every smart employer would hire all women. If he didn't, any competitor who did would make thousands or millions more every year and probably drive him out of business.
The pay gap is a myth that explodes when met with facts. The facts are irrefutable and clear. Nevertheless, we keep hearing about the pay gap because, to unprincipled people, it's politically useful.
If Chuck Schumer or those Democratic presidential candidates really care about women's rights, why are they fighting on this battlefront? This study says, if you want to find disadvantaged women, look at the developing world. Where are the feminists seeking redress for their aggrieved sisters in Nepal, Morocco, Angola, Nigeria or India? There are countries that weren't even a part of this study, like Afghanistan, where women are forced to wear burkas and girls are forced into arranged marriages with old men. That is real inequality between the sexes! Why aren't they trying to help the lives of those women?
But those who focus instead on the supposed sexism in America want to highlight grievances, manufacture problems, and stir people into discontentment—even if they have to ignore reality and lie to do it. As with every social justice crusade like this, no matter how much "progress" is made, there is always "more work" to do. Its advocates simply change the standard; they redefine the "equality" they seek. And information like this study is pushed aside. People aren't interested in the truth.
Here is some truth. God made men and women. He made us male and female (Genesis 1:26). And He did so for a beautiful reason. When we study into why God did that, we see there was design and purpose and strategy in it. We see that He made us equal in our wonderful potential. We see that we are "heirs together of the grace of life" (1 Peter 3:7)—that we have equal opportunity to please God and to attain the Kingdom of God. We see that there is neither male nor female in Christ (Galatians 3:28). We see that neither sex is superior or inferior.
We also see that God made us different in mind and body, as two parts of a whole. We see that He intends men to fulfill one role, within the family and within society—and for women to fulfill a different, complementary role.
This is something society fights against. But the fact is, whenever we fight God—we lose. Society loses.
Our society has worked hard to guarantee equality—and has created a situation where men are disadvantaged. And still people talk almost as though we are putting women in burkas and social straightjackets.
Here is what God says. He doesn't just say women have comparative advantages to men. In Isaiah 3:12, a prophecy of our day, God says, "As for my people, children are their oppressors, and women rule over them." We may say we have a pernicious patriarchy, and rail against our systemic devaluation of women—but God says the women rule.
The way these researchers are measuring sex inequality is useful in some ways. But what we really need to strive for is for both men and women to attain their full potential as God intends. We don't need to be comparing ourselves to each other. We need to be putting our whole effort into fulfilling the role God has given us to do!