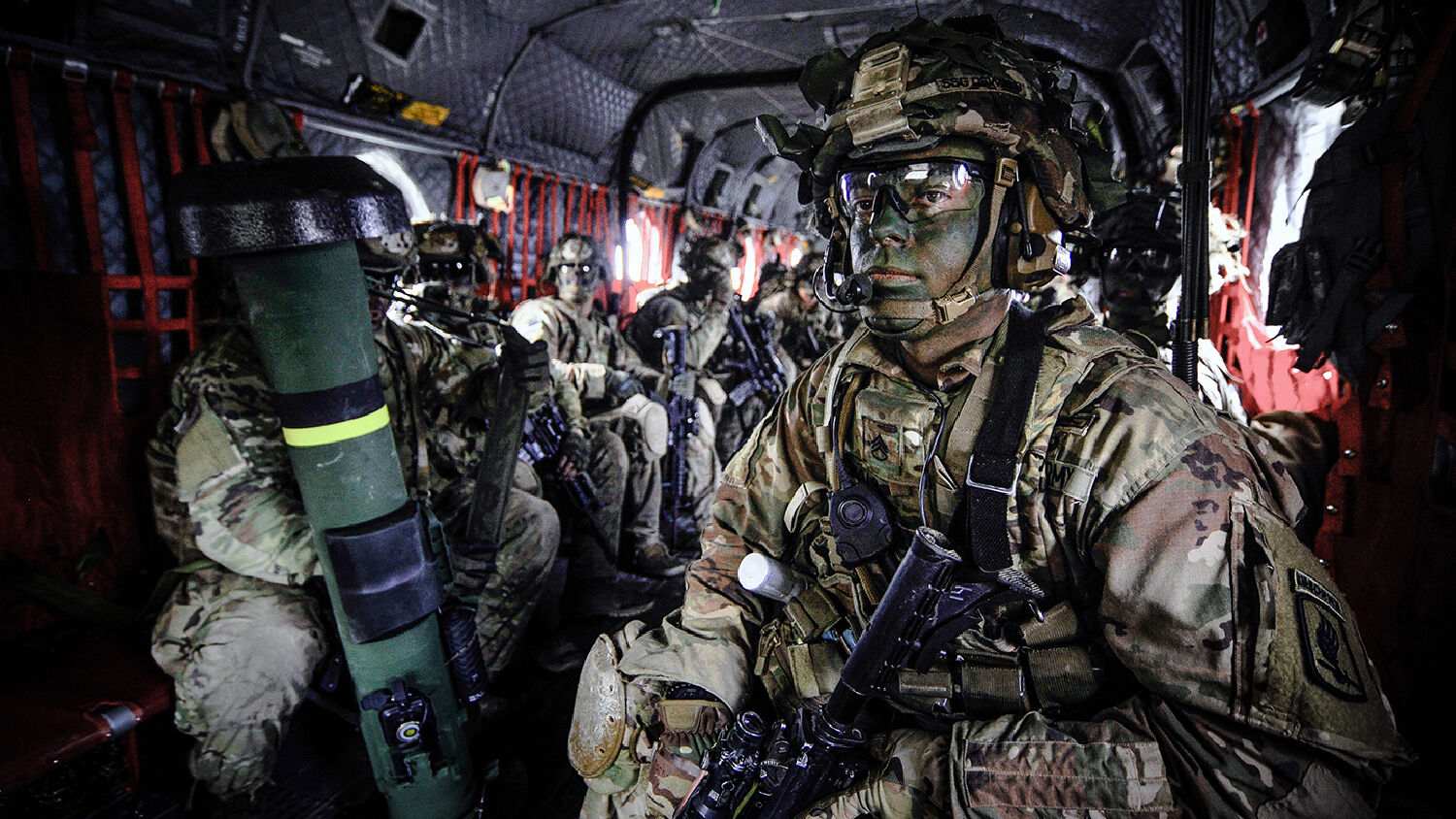 U.S. Threatens to Pull Troops From Germany
The U.S. is pushing Germany to take matters into its own hands.
United States ambassador to Germany Richard Grenell told dpa International on August 9 that U.S. troops in Germany may relocate to Poland if the German government does not approve an increase in defense spending. The U.S. is frustrated by Germany's lack of financial contributions to nato and appears eager to make Germany responsible for its own defense.
Grenell told dpa, "It is actually offensive to assume that the U.S. taxpayer must continue to pay to have 50,000-plus Americans in Germany, but the Germans get to spend their surplus on domestic programs."
American military presence provides a major boost to German security. Around 34,000 American soldiers are stationed in Germany, the highest percentage of American troops in any European Union nation. This does not include dependents and supporting noncombat personnel.
"Poland meets its 2 percent of [gross domestic product] spending obligation toward nato. Germany does not. We would welcome American troops in Germany to come to Poland," said U.S. ambassador to Poland Georgette Mosbacher.
"President Trump is right, and Georgette Mosbacher is right," Reuters quoted Grenell as saying. "Multiple presidents have asked Europe's largest economy to pay for its own defense."
The United Kingdom is also in the process of pulling troops out of Germany. One of the biggest moves the British Army has ever made occurred in 2015, when 20,000 troops and their families were sent back to the UK. The move is planned to be completed by 2020, when 39,000 troops and dependents will have returned to the UK.
Grenell's threats, combined with the drawdown of UK forces and the potential for a U.S. drawdown, are prompting leaders to revisit the issue of German military underspending.
Most are in favor of Germany increasing its spending to meet at least the minimum nato requirement of 2 percent of gdp per year. Defense One said that the U.S. should "send a clear, strong and unambiguous message to Germany that Washington will no longer accept a situation whereby Berlin doesn't sufficiently contribute monetarily and militarily to its own security." Germany has the largest gdp in Europe, and "there is simply no excuse" for lack of spending, it wrote.
In effect, Germany is being told to rearm.
American foreign policy toward the world as a whole is also becoming an incentive for rearming. "Trump's 'America first' slogan is largely being reinterpreted in Germany as 'America alone,'" said the Washington Post. As U.S. leadership demonstrates that the presence of American forces is temporary and unpredictable, Germany is forced to depend less on the world's strongest military power and more on its own soldiers, tanks and aircraft.
Germany's main strategic concern in Europe is Russia. If American troops move further east, Russian officials will likely treat it as a provocation. Germany fears a confrontation in Europe and knows that if American troops cannot be trusted to secure its eastern border, it must take matters into its own hands.
Many Germans view American foreign policy as unpredictable. Germany is realizing that it cannot rely on others forever. This will push it to arm faster.
Right now, German military forces seem dysfunctional. Its government, ruled by a weak coalition, is in chaos. In 2018, none of its submarines were fit to sail, and on August 7, it grounded all of its Tiger attack helicopters.
But Germany will not remain this way.
The nation has the industrial capacity to rearm quickly. It has experience in making advanced military technology. And it will soon use this capacity to devastating effect.
The Trumpet's predecessor, the Plain Truth, wrote that the U.S. was "applying economic pressure on Germany to force that country to rearm." Herbert W. Armstrong, the magazine's founder, wrote, "The United States is determined, now, to let nothing stand in the way of building up a rearmed, independent Germany."
These statements sound like the current commentary on German underspending. However, they were written in 1955 and 1952, respectively. How could Mr. Armstrong be so sure, a mere 10 years after Germany was left in ruins, that the nation would completely rearm and ultimately become independent of the United States?
Mr. Armstrong's accurate prediction of where events were leading was informed by Bible prophecy. And because of what the Bible foretells, the Trumpet watches this trend today.
What does the Bible say a rearmed Germany will do? In Mr. Armstrong's own words from 1952: "This will be the heart and core of the united Europe that will revive the Roman Empire."
The U.S. push to rearm Germany and make it independent is discussed in the pages of your Bible.
To learn more about where an independent, militarized Germany will take the world—and how the fulfillment of these prophecies will have dramatic consequences affecting your life directly—order your free copy of The Holy Roman Empire in Prophecy and He Was Right.