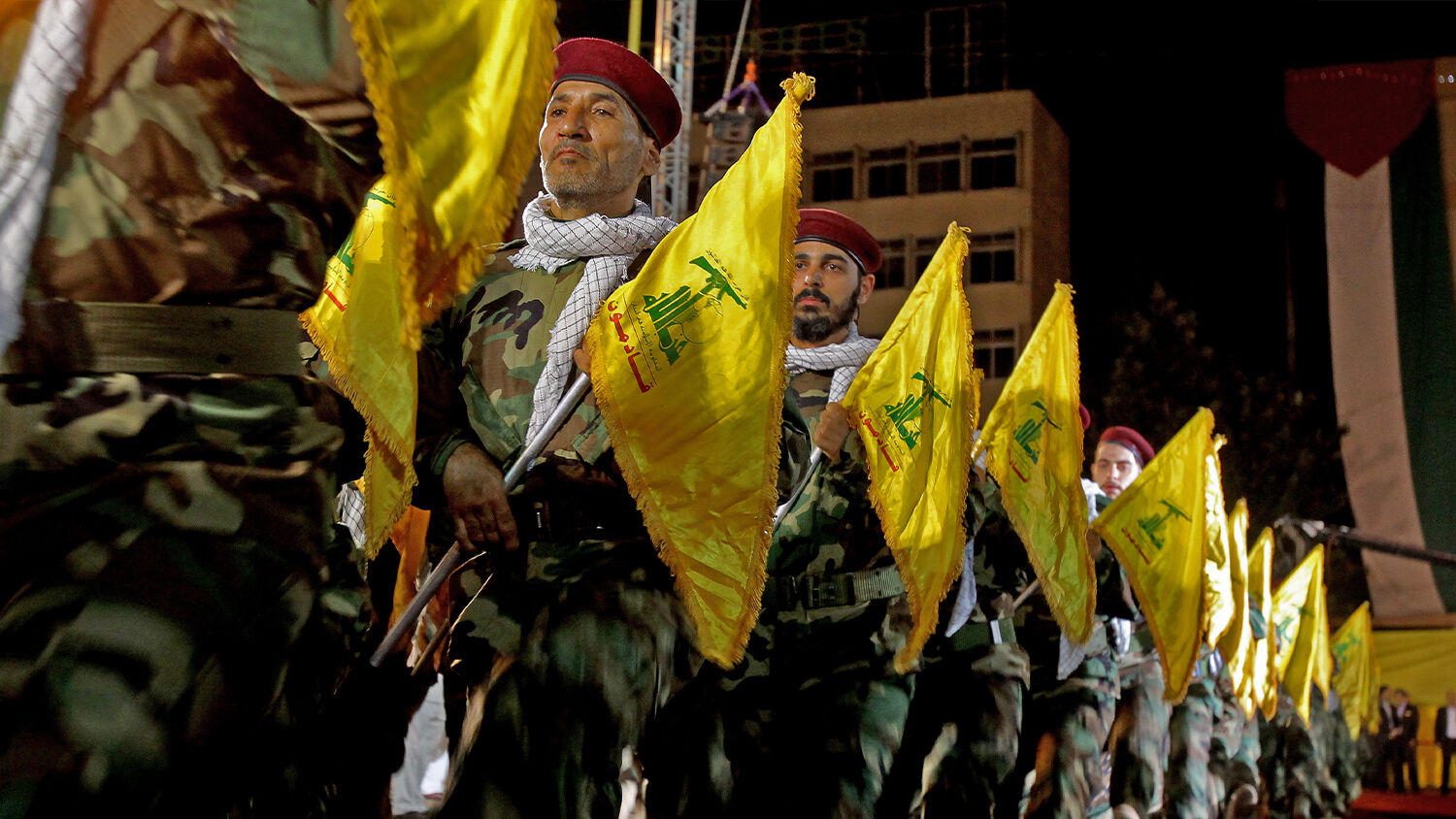 U.S. Hits Back at Iran in Lebanon
America has a strategy to sideline Hezbollah in Lebanon, but will it work?
jerusalem
The United States sanctioned three high-ranking Hezbollah members on Tuesday, including two active members of Lebanon's parliament. This marks the first time that the U.S. has targeted members of the Lebanese Parliament.
According to the United States Treasury, the sanctioned individuals leveraged "their privileged positions to facilitate Hezbollah's malign agenda and do Iran's bidding."
In making the designation, Under Secretary of the Treasury for Terrorism and Financial Intelligence Sigal Mandelker said, "Hezbollah uses its operatives in Lebanon's parliament to manipulate institutions in support of the terrorist group's financial and security interests, and to bolster Iran's malign activities."
Hezbollah secretary general Hassan Nasrallah stated in 2016, "Hezbollah's budget, its income, its expenses, everything it eats and drinks, its weapons and rockets come from the Islamic Republic of Iran." It's well understood that Hezbollah operates in Lebanon as an Iranian proxy.
The U.S. position on Hezbollah stands in contrast to European nations, such as Germany and France, who have designated Hezbollah's military wing as a terrorist organization but not its so-called "political wing."
This latest move is significant because it notifies the world that, according to the U.S., there is only one Hezbollah. And all of it, whether fighters or lawmakers, is part of the same terrorist infrastructure and can be targeted according to United States law.
The statement from the U.S. Treasury said that there was "no distinction between Hezbollah's political and violent activities." Mohammed Hasan Ra'd, one of the men sanctioned, said in 2001, "Hezbollah is a military resistance party. … There is no separation between politics and resistance."
Hezbollah usually receives more than $700 million each year from Iran. But not this year. Reports from earlier this year show that many of Hezbollah's fighters have not been paid or have received half-pay only. Nasrallah has asked supporters to be generous financially and make up for the shortfall in cash from Iran.
But it will take more than bankrupting Iran to undermine Hezbollah's power in Lebanon.
By virtue of Lebanon's diverse ethnic make-up and corresponding constitutional strictures, the Hezbollah party holds outsized power inside the government. Since the May 2018 election, Hezbollah-aligned parties have formed the majority in Parliament. Because of this, it is difficult for the U.S. to hurt Hezbollah without seriously affecting the rest of the country.
In fact, Hezbollah is so powerful inside the government that many conservative analysts put no distinction between the Lebanese state and Hezbollah. They view the entire nation as nothing more than an Iranian vassal.
U.S. policy has been to support anti-Hezbollah parties within the government in the hopes of a turnaround. It has also bolstered the armed forces of Lebanon in an effort to counter the strength of Hezbollah. This is a dangerous policy considering there has been coordination between the American-armed Lebanese forces and Hezbollah in the past.
The fact that the U.S. continues to supply the Lebanese military indicates America still has a strategy to sideline Hezbollah inside Lebanon.
These sanctions likely play into that strategy and could be seen as a way to break Hezbollah's hold on the government.
While only two lawmakers were sanctioned, there are likely to be more. In fact, this action is probably meant as a warning to other Lebanese politicians that they could be next unless they separate themselves from Hezbollah.
Since the U.S. has designated Hezbollah as a terrorist organization, it can sanction more of Lebanon's leaders, even those who are not Hezbollah members.
During his much-underreported visit to Lebanon in March, U.S. Secretary of State Mike Pompeo said that sanctions could be placed on other leaders who support Hezbollah. Asharq Al-Awsat wrote on April 12:
A number of ministers and deputies confirmed that during his visit to Beirut last month, U.S. Secretary of State Mike Pompeo frankly told Lebanese officials that America will not tolerate individuals who collaborate with Hezbollah.

Pompeo hinted that U.S. sanctions on Hezbollah could even involve non-Shiite figures if there was evidence on their involvement with the party, the ministers and M.P.s told Asharq Al-Awsat.
Sanctioning non-Hezbollah members would be a big step for the United States. It might be what is necessary to motivate some Hezbollah-aligned politicians to rethink their allegiances.
On the surface, these sanctions might not seem like much. And granted, if there is no follow-up with more pressure, sanctioning three individuals will do little to weaken Hezbollah in Lebanon. However, the sanctions are a sign that the U.S. believes it has a winning strategy in Lebanon to sideline Iranian influence. Given the success of President Donald Trump's Iran strategy so far, it's worth considering. Especially given what the Bible says regarding Lebanon's future.
It is our long-standing forecast that Iranian influence in Lebanon will not last.
A prophecy in Psalm 83 details an end-time alliance of nations that includes biblical Gebal, or Lebanon, and the "inhabitants of Tyre," referring to southern Lebanon. Other nations in this alliance are Turkey, Syria, Jordan and Saudi Arabia. (Read the Trumpet's Trends article on this subject for more information.)
This alliance of moderate Middle Eastern nations is largely an anti-Iranian alliance. This indicates Lebanon will flip from a proxy of Iran to an adversary, which probably could not happen if Hezbollah were to maintain its power in Lebanon.
We understand how bold it is to claim that Lebanon will fall out of Iran's grasp, even as we often report on Hezbollah's power in the country. Nevertheless, the Bible is clear about Lebanon's future, and Iran will have no part in it. Given this prophecy, there is every reason to believe that the current U.S. strategy in Lebanon will be successful.
However, given how crucial Hezbollah has been to Iran's plan to threaten Israel, it is only logical that Hezbollah will not easily retreat.
To understand more about where these events in Lebanon fit into Bible prophecy, please read Trumpet editor in chief Gerald Flurry's article "Why You Need to Watch Lebanon."