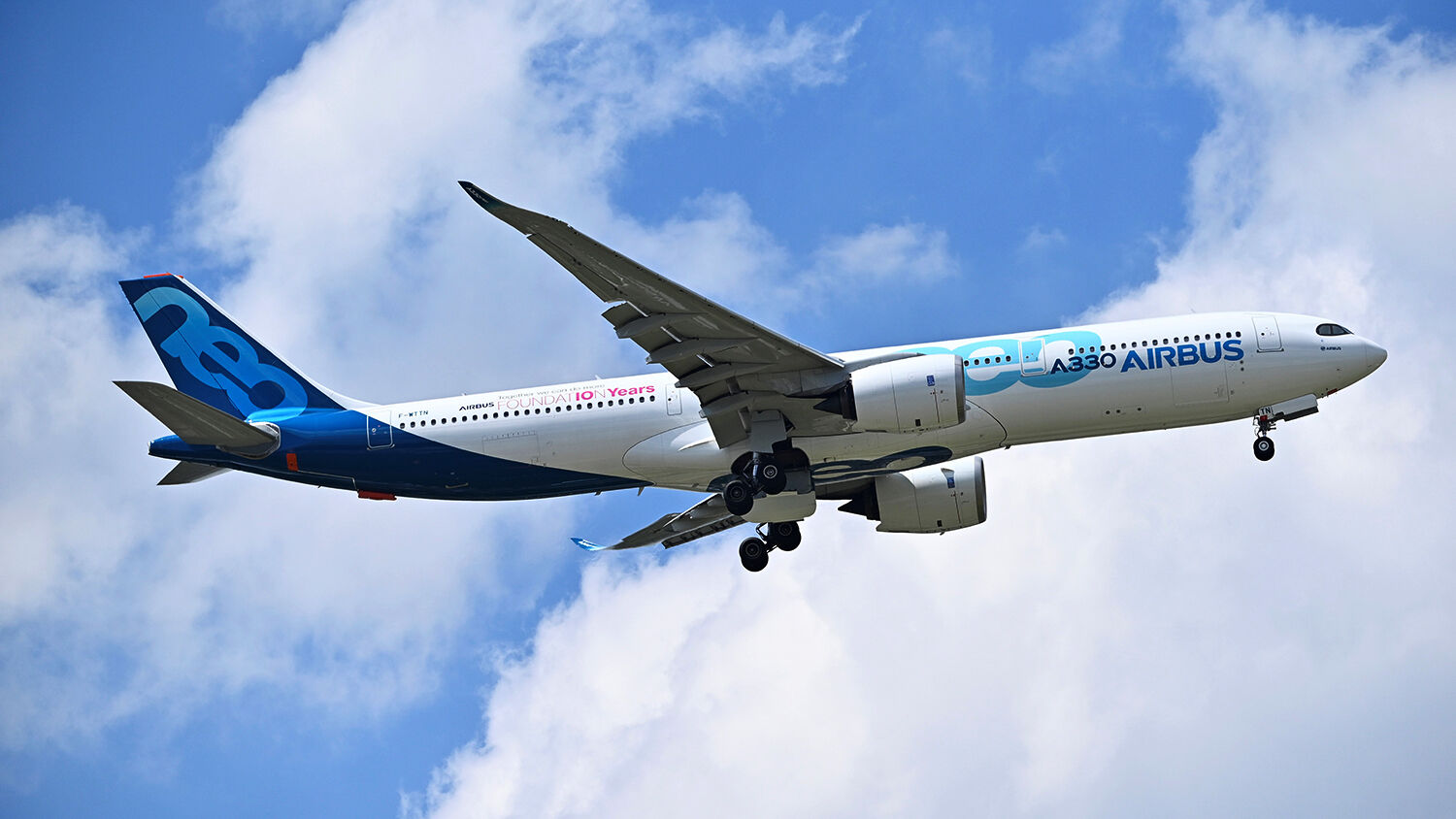 Airbus Overtaking Boeing: Is the EU Overtaking the U.S.?
In its 50th year, Airbus is set to surpass Boeing as market leader.
Europe is taking control of the skies. Fifty years ago, the idea of European aircraft manufacturing was ridiculed. Today, European aerospace corporation Airbus is set to surpass its American rival and dominate the sky. But the success story of Airbus is more than the story of a company; it's the story of a European empire that is about to dominate the world.
In the 1960s, European aircraft manufacturers found themselves outperformed by their American competitors. With the rise of Boeing, Lockheed Martin and McDonnell Douglas, German and French manufacturers faced an existential crisis. The two competitors joined forces to challenge their American rivals.
On May 29, 1969, Germany's economics minister and France's transport minister signed a historic agreement to create a French-German aircraft company—Airbus. Spain and the United Kingdom also joined.
Visionaries in Europe saw it as a milestone in the European unification project. But critics at home and abroad ridiculed the idea. The odds seemed too great for the rivals to compete against America's giants. Since World War ii, American manufacturers had dominated the sky. European attempts to challenge its superiority were barely noticed.
But now, 50 years later, Boeing can no longer ignore Airbus. In 2018, Boeing delivered 806 aircraft, but Airbus delivered 800. In 2019, Airbus will likely surpass Boeing as market leader.
In the first half of 2019, Airbus delivered 303 aircraft, Reuters reported. This marked an increase of 28 percent over 2018. By the end of the year, the company plans on delivering up to 890 aircraft. Meanwhile, Boeing has been losing orders.
Boeing's 737 Max and Airbus's A320neo are the firms' most important models. But two fatal accidents of the 737 Max have grounded the Boeing model since March. Meanwhile, the Airbus A320neo is gobbling up Boeing's lost orders.
Earlier this year, Germany and France signed another historic agreement to produce a joint fighter jet and develop a Future Combat Air System. On June 17, Spain also agreed to join the alliance, which is projected to revolutionize European military production.
Today, Airbus is rising to dominate the sky with the production of commercial and military aircraft.
Airbus truly is an empire today. The company surpasses national borders and leads commercial and military production. The vision that was once scoffed at and ridiculed is today reality.
But Airbus stands for more than just an industry. It stands for the entire European project.
Although still divided, Europe has made astonishing progress toward unity. On January 22, France and Germany signed the Aachen Treaty, promising stronger cooperation—and stronger competition against the U.S. Many doubt that they will succeed—viewing Europe's political and economic rivalry as too great to overcome—but such a development has incredible potential. Just as the world scoffed at Airbus, the world scoffs at the idea of a United States of Europe. Nonetheless, a European empire will soon dominate the world. That is more than just speculation; it is prophesied in the Bible.
In his most popular book, The United States and Britain in Prophecy, late theologian Herbert W. Armstrong explained that America's greatness was prophesied. He also proved that national sin would cause God to replace abundant blessings with unparalleled curses (Deuteronomy 28). One of these curses is the rise of enemy nations to devour America's blessings (verses 15, 25). Airbus's climb above Boeing is just part of the prophesied power shift.
Trumpet editor in chief Gerald Flurry explained in "Who Is the Modern-Day Jeroboam?" that we are currently seeing a resurgence in America. But this resurgence is only temporary and will be followed by the nation's sudden collapse.
Request your free copy of The United States and Britain in Prophecy to learn more about these prophecies. As Mr. Armstrong explained in his book, America and Britain's decline foreshadow the best news this world could ever hear. God has a master plan to bring prosperity to all mankind after it has learned from the consequences of its rebellion against Him.