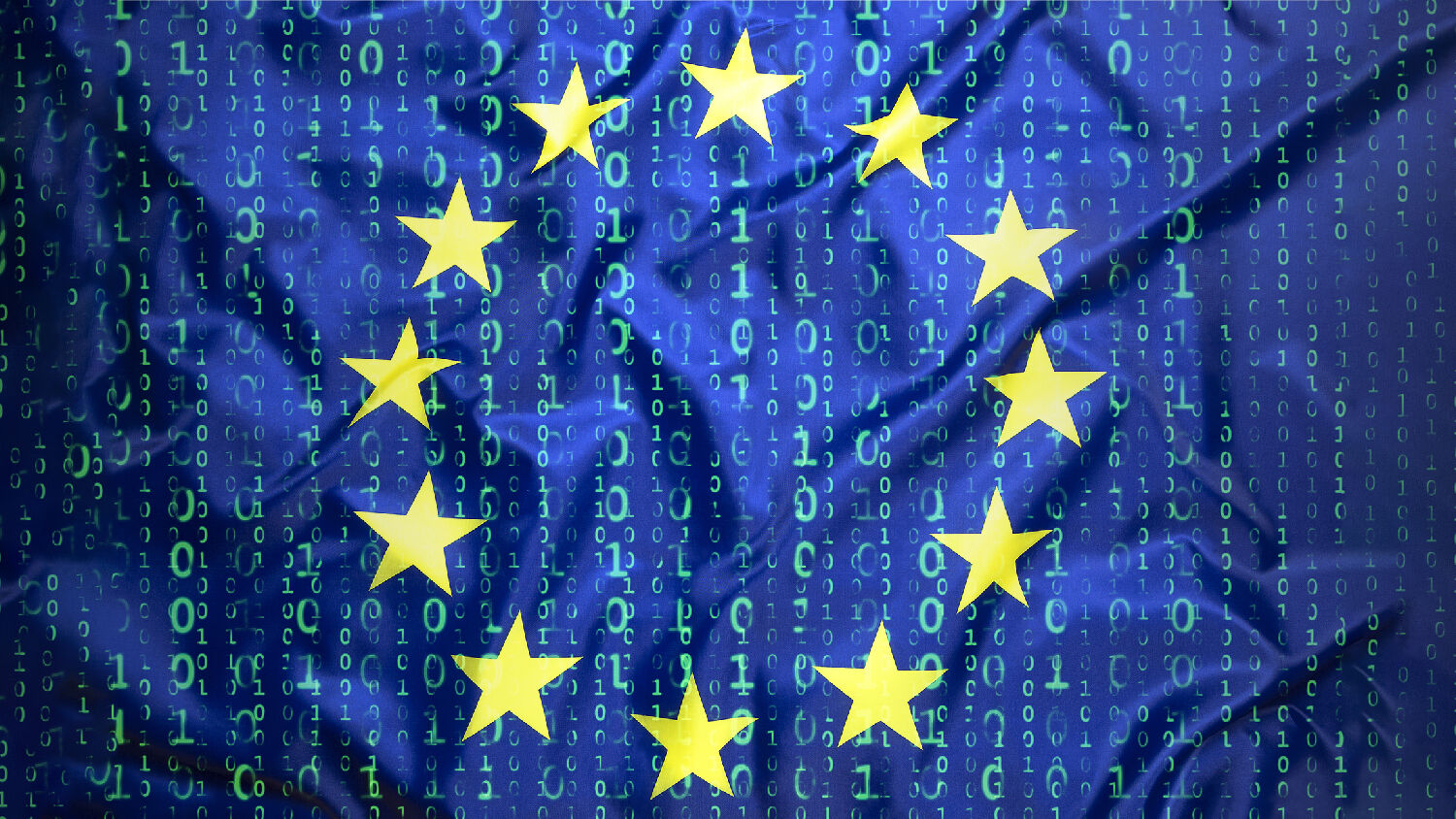 EU Weaponizing Its Internet Laws
The European Union is already a 'regulatory superpower.'
The European Union promoted its data privacy rules to nations attending a G-20 meeting over the weekend in Japan on June 8 and 9.
At the meeting, EU delegates led the push for greater taxes on companies like Google, Amazon, Facebook and Apple, which they noted are profiting greatly from the large EU market. The G-20 agreed on this course of action. The EU will also pursue stricter regulations on cryptocurrencies like bitcoin.
"Europe may not have an Apple or a Facebook, but it does have one killer export when it comes to technology: regulation," wrote Politico on June 7. "The EU's first line of attack is to push data protection rules in upcoming trade deals, as well as in bilateral and multilateral trade agreements across the globe."
The EU has become the world's leader in setting global rules for digital privacy. Now it intends to export those rules, pushing them upon more nations by including them in trade deals.
"Europe wants to conquer the world all over again. Only this time, its killer app isn't steel or gunpowder. It's an EU legal juggernaut aimed at imposing ever tougher privacy rules on governments and companies from San Francisco to Seoul," Politico wrote.
On May 25, 2018, the European Union implemented its General Data Protection Regulation (gdpr), a new set of restrictive laws that carry a penalty for infraction of about $23 million, or 4 percent of global revenue, depending on which is higher. The regulation applies not only to EU companies, but to any company that collects data on EU citizens. This forces companies of all nations, large and small, to make a choice: conform to EU laws or be shut out of a market of 508 million potential consumers.
As a major trading power, Europe has leverage to force other nations to comply with the regulation, mainly through including it in trade deals. This has come to be known as the "Brussels effect."
Entire nations have already been affected by the EU and its imperialistic data laws. Bermuda, Colombia and South Korea have been forced to reword their national data privacy laws to conform to the EU's stricter standards, so that their businesses can keep interacting with European customers.
"gdpr has long tentacles," explained John Giles, a managing attorney at a South African law firm, speaking to Politico. "Any country that's not working toward these standards is left out in the cold."
"There's no doubt it's having an extraterritorial impact," Eduardo Ustaran, codirector of global privacy and cybersecurity at a Bermuda law firm, told Politico. "We're already seeing a number of countries falling in line with Europe."
Belgian lawyer Oliver Proust told Politico, "[W]hat we have seen happening is an acceleration and multiplication of data protection laws—and that's a direct influence of Europe in the world."
The data protection regulation is not just aimed at protecting the privacy of individuals. It is actually about control of the world's most important and widely used free exchange of information. If the EU can control the Internet, it will exert enormous power and be able to transform itself into a superpower. "This is part of Europe's exporting its soft power," Christopher Kuner, cochair of the Brussels Privacy Hub, told Politico. "In terms of regulatory influence, Europe is definitely a superpower."
Many take for granted their freedom to use the Internet without being censored. But this freedom is starting to disappear. Trumpet editor in chief Gerald Flurry wrote about the dangers posed by Europe's General Data Protection Regulation in the July issue of the Trumpet, stating:
Germany's ambitions for the Internet should concern everyone, even those who don't have a computer. The EU's behavior on this issue exposes the dictatorial nature of this German-dominated entity. Really, we are witnessing the manifestation of the spirit of the Holy Roman Empire in the tech world. The biblically prophesied seventh and final resurrection of this empire wants to control the Internet!
"I know that these American tech companies are far from perfect," wrote Mr. Flurry. "I'm not arguing for them to have tyrannical control over the Internet. But when you let a handful of people get that level of control over something as important and powerful as the Internet, it can be very dangerous! Legislation like this can destroy corporations, it could cripple Silicon Valley, and it could destroy national economies!"
"We must put this issue in the context of Bible prophecy and history," Mr. Flurry wrote. The Bible says that Europe will get a stronger leader, who will unite several of the nations of Europe into a genuine superstate. "The German-led EU is behaving the way the Holy Roman Empire has always behaved," wrote Mr. Flurry. "Germany is once again seeking to impose its will on the world."
This prophetic background is crucial to understand the full danger of the story. When you see what the Bible says about this coming power, it becomes clear that its control of the Internet is very dangerous. To learn more about what is prophesied for Europe, read Mr. Flurry's cover article from the July Trumpet, "Germany Is Taking Control of the Internet."