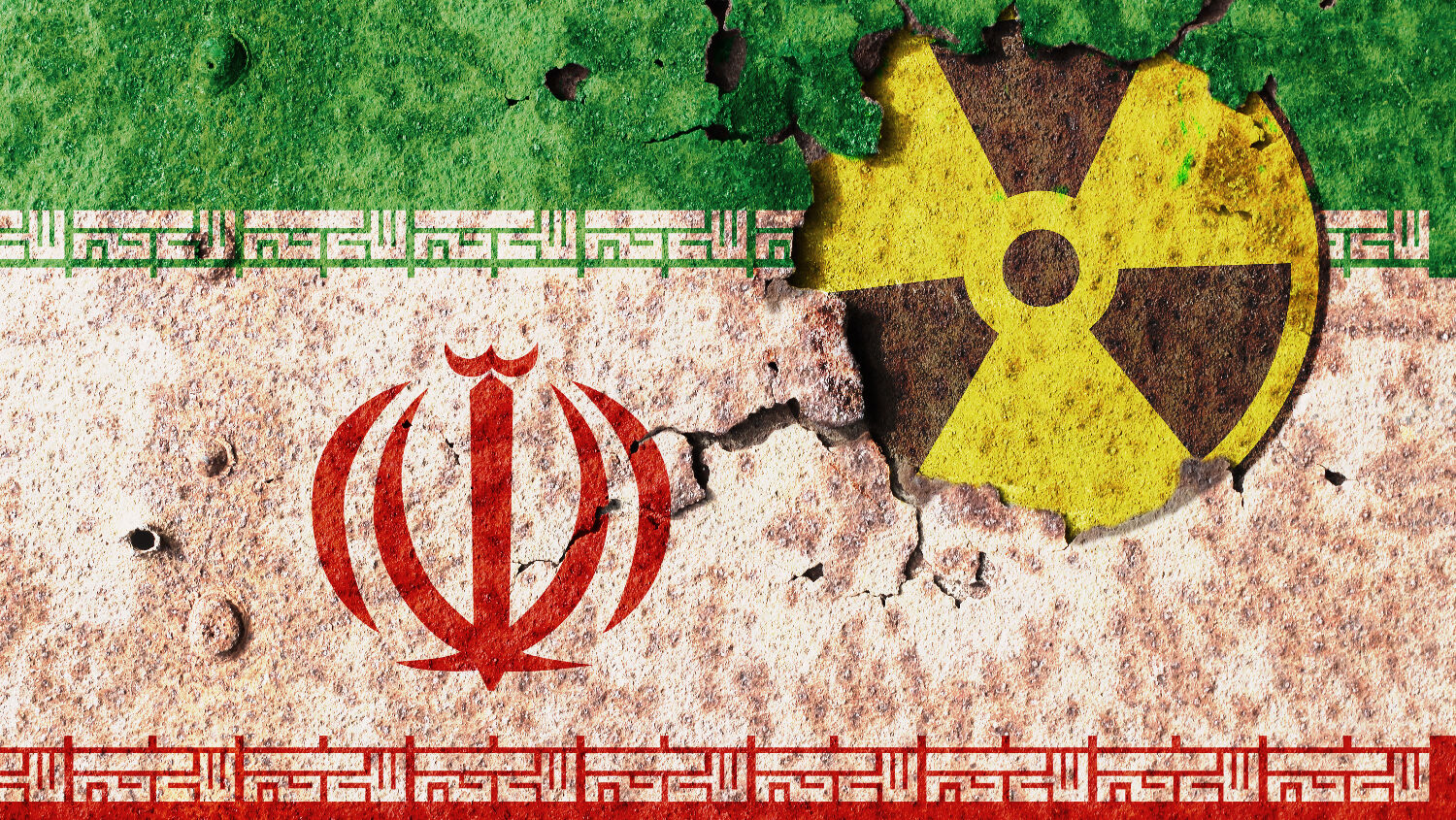 German Intel: Iran Still Pursuing WMDs
How long before someone reacts to proof of Iran's betrayals?
Iran is still trying to develop a nuclear weapon, according to a report by Bavaria's intelligence agency obtained by Fox News. The May report states that Iran is "making efforts to expand its conventional arsenal of weapons with weapons of mass destruction," Fox News reported on May 28.
The 335-page intelligence document compiled by the Bavarian Office for the Protection of the Constitution monitored Iranian activity in the southern German state throughout 2018. The report continues, "In order to obtain the necessary know-how and corresponding components, these states [including Iran] are trying to establish business contacts to companies in highly technological countries like Germany."
The report highlights an instance where Iranians used a third party to try to buy an electron beam welding machine, an instrument that could be used to produce missile launch vehicles.
The report is the latest in a series of European intelligence reports that have found Iran to be continuing its development of weapons of mass destruction. In 2017, the German state of Baden Württemberg warned that Iran is seeking products and expertise "for the field of developing weapons of mass destruction as well [as] missile technology." Hamburg warned that there is "no evidence of a complete about-face in Iran's atomic policies in 2016."
Later that year, the German Federal Intelligence Service told Berlin-based daily Der Tagesspiegel, "Iran has clearly not given up its long-term goal to become a nuclear power that can mount nuclear weapons on rockets."
Dr. Efraim Zuroff, director of Israel's Office of Eastern European Affairs, told Fox News, "[T]his has to be a shrill wake-up call for the German government and its ongoing efforts to maintain the nuclear agreement with Iran at all costs." Another report from the German BfV warned that Iran was joining Russia and China as a "major player" in "espionage activities that are directed against Germany. Cyberattacks can now also be attributed to presumed government agencies in Iran."
"Despite all the signs indicating the numerous weaknesses of the agreement and the duplicity of the Iranians, the German government has consistently tried to refrain from dealing with Tehran as a genocidal threat to Israel and the promotor of terror all over the world," he said. "Time for Berlin to wake and face the bitter reality."
Europe's political class is still trying to save the Iranian nuclear deal, despite Iran's conduct before, during and after the deal was signed. The European Union has worked hard to circumvent United States sanctions and has openly encouraged companies to continue working with Iran. But while Europe's political leaders might ignore Iran, its intelligence services cannot.
On January 8, the EU imposed its first economic sanctions on Iran. It targeted Iran's intelligence agency, after the government of Denmark said it believed Iran had facilitated the murder of two dissidents in Denmark and France.
Europe is making some changes to confront the Iranian threat. Watch for it to make more.
The Bible warns that relations between Europe and Iran are building to a clash. "And at the time of the end shall the king of the south push at him: and the king of the north shall come against him like a whirlwind, with chariots, and with horsemen, and with many ships; and he shall enter into the countries, and shall overflow and pass over" (Daniel 11:40). Identifying the modern names of these powers is an important aspect of Bible prophecy. The "king of the south" is Iran. The "king of the north" is Europe, led by Germany. If you are curious about how to identify these nations and many more in prophecy, you can start here. Or consider watching the 90-second video below and ordering our free booklet The King of the South.
This is why it is so important to hear what is coming out of Germany. The leadership may not heed the warning today. But soon—be it before or after Iran detonates a weapon of mass destruction—Germany will act. When it does, we need to be ready. As the book of Daniel shows, this major clash will spark a global conflict.
For more about this conflict and where it is leading, read The King of the South.