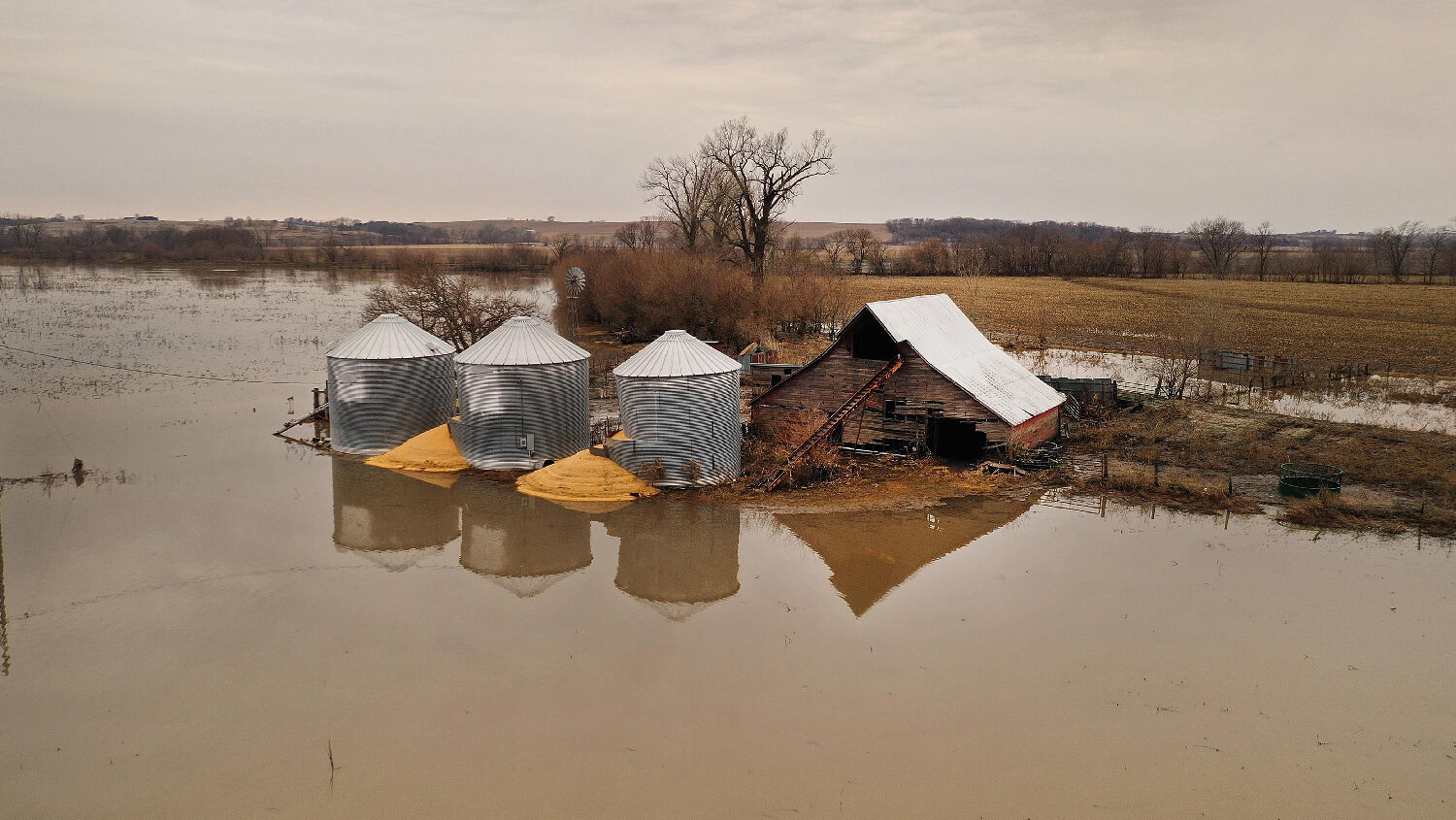 Flooding Threatens America's Two Largest Crops
This year's unseasonal rains are more than a problem for farmers—they are a curse from God.
Farmers in at least six different American states are lagging "drastically behind" in planting vital crops because of record flooding, according to the May 13 United States Department of Agriculture progress report.
According to the Department of Agriculture numbers, a crisis is beginning in this year's corn and soybean crops. These two commodities are used in a range of major food products and therefore significantly affect overall food prices.
Experts warn that unless the weather changes dramatically in the near future, there will be severe crop loss, resulting in rising food prices.
Normally, the month of May is a busy planting season. However, springtime came late to many parts of the U.S. this year, shortening the planting season. Planting has further been hampered by constant rain and flooding.
Illinois is now experiencing the third-wettest April-May period in 124 years. Soil moisture has reached the 90th to 99th percentile statewide, making it nearly the wettest the soil has ever been in that state since record-keeping began. In Illinois last year, 88 percent of corn was already planted by May 12. This year, only 11 percent had been planted. By early May last year, 61 percent of soybeans were planted; this year, only 3 percent.
In Iowa, 61 percent of corn and 30 percent of soybeans had been planted by May 12, 2018. This year, those numbers were at 48 percent and 13 percent, respectively.
On average, South Dakota had 54 percent of its corn planted by this time of year for 2014 to 2018. This year, it has only planted 4 percent. North Dakota is also suffering heavily from rain-induced delays.
The Agriculture Department reports the same pattern in one state after another.
Soybeans and corn are two of America's biggest crop exports, accounting for $22 billion and $9.4 billion of U.S. exports, respectively, during 2017.
Perhaps you are living through this right now, seeing the destruction and economic loss which these events are bringing—to you, your state, and possibly even the nation. You wish there was a way to stop it, or to at least be protected from it.
There is a definite answer to these problems. At the Trumpet, we believe in the authority of God's written Word. We watch and accurately predict numerous world trends and events, based on the sure word of Bible prophecy. Thousands of years ago, God inspired prophecies to be recorded so that we, living in the modern age, would know what to expect prior to the return of Jesus Christ.
If one is willing to prove the authority of the Bible, he or she is obligated to see if these prophecies ring true. For example, what does God's Word say about why there are so many agricultural curses on America today? Does it describe what many Americans are currently living through? If so, does it provide any solutions?
A prophecy in Deuteronomy clearly answers this. It presents a choice to the reader: obedience to God, or disobedience. Notice the blessings promised for obedience: "And it shall come to pass, if thou shalt hearken diligently unto the voice of the Lord thy God, to observe and to do all his commandments which I command thee this day, that the Lord thy God will set thee on high above all nations of the earth …. Blessed shalt thou be in the city, and blessed shalt thou be in the field. Blessed shall be … the fruit of thy ground, and the fruit of thy cattle …. Blessed shall be thy basket and thy store" (Deuteronomy 28:1, 3-5).
God even promises the obedient that "the Lord shall open unto thee his good treasure, the heaven to give the rain unto thy land in his season, and to bless all the work of thine hand …" (verse 12).
Isn't this exactly what American farmers need right now—rain in its proper season and in the right amount, as a blessing, and not as a curse?
Notice, however, the national calamity foretold for those who refuse to hear what God says: "But it shall come to pass, if thou wilt not hearken unto the voice of the Lord thy God, to observe to do all his commandments and his statutes which I command thee this day; that all these curses shall come upon thee, and overtake thee: cursed shalt thou be in the city, and cursed shalt thou be in the field. Cursed shall be thy basket and thy store. Cursed shall be … the fruit of thy land, the increase of thy kine, and the flocks of thy sheep. … Thou shalt carry much seed out into the field, and shalt gather but little in …" (verses 15-18, 38).
This describes exactly the situation American farmers are grappling with right now: lack of rain in due season, leading to severe crop loss. America as a whole has turned away from God's way and, as a result, is suffering the curses described in the Bible.
However, the Bible does more than just tell what's wrong; it also reveals the answers: how to receive the blessings it describes. And that requires action.
God puts before each individual a choice. Each human has free moral agency and is responsible for making decisions with the knowledge he or she has. Each can choose to repent, change and obey what God commands, and be blessed for it; or to refuse obedience and suffer the consequences clearly outlined in Scripture.
There is a cause for the curses of flooding, crop loss, etc. There is also a cause for the blessings of successful harvests and rain in its proper season. To read more about how to make the right choice and receive blessings in your life, and how to be spared from the ever increasing effects of crop failure, floods and other weather disasters plaguing America, request our free booklet Why 'Natural' Disasters?