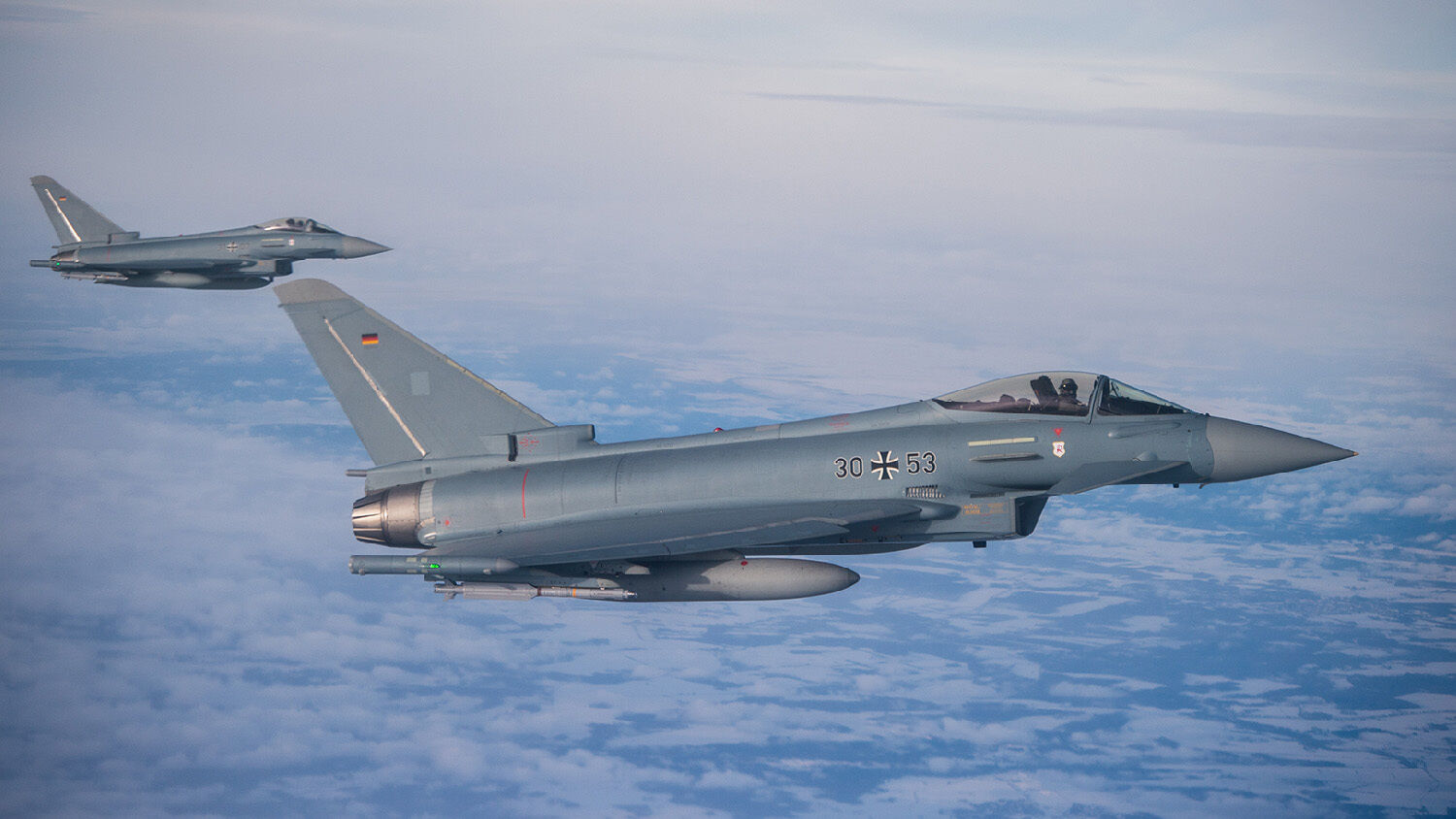 Germany Bypasses Arms Export Rules
In cooperation with France, Germany opens the door to more weapons deals.
Germany is now willing to compromise on its previous position and partner with France to renew arms exports to Saudi Arabia, according to an official paper signed January 14 and seen by Der Spiegel. An agreement on common export policies and resuming exports to Saudi Arabia will lead to a stronger, more assertive Franco-German alliance.
After journalist Jamal Kashoggi was murdered, allegedly by the Saudi Arabian government, Germans were outraged. The German government halted weapons exports to the Saudi kingdom. Only a few months later, increasing Franco-German cooperation has completely changed the situation.
Some called the agreement secretive, since negotiations had been ongoing for months before the official statement was made. The pact, which outlines reasons to resume arms exports, is connected to the recent Aachen Treaty, signed by Germany and France in January for the purpose of expediting cooperation on military projects like Europe's next-generation main battle tank and the Future Combat Air System.
"The parties will not oppose any transfer or export to third countries," the agreement states. This obviously opens the door to a broad range of military exports.
Tobias Pflüger, arms policy spokesman of Germany's socialist Left party, commented on the far-reaching implications the treaty will have on future arms export decisions, saying, "All the agreements that already exist would be circumvented. Even the minimal agreements … would be obsolete."
The German government has traditionally been more restrained and selective in deciding which nations are eligible to receive its armaments exports, while "Paris regards the sale of weapons throughout the world as an economic factor and provides massive political support" to the process, reported Defense-Aerospace.
"An even closer Franco-German cooperation offers the opportunity to make Europe more sovereign, but we too will have to compromise on this," said German Foreign Minister Michael Roth. German Defense Minister Ursula von der Leyen was eager to make the compromise, and stressed the need for the two governments to "approach each other."
Major weapons manufacturing companies have high hopes for the deal and are already planning on resuming their exports to Saudi Arabia. France's Naval Group signed a joint statement of intent on February 17 with Germany's sami, which is based in Saudi Arabia but headed by a German with connections to Rheinmetall Defense. The statement commits them to build new frigates and submarines.
Speaking at the Munich Security Conference, German Chancellor Angela Merkel said, "We have, because of our history, very good reasons to have very strict arms export guidelines, but we have just as good reasons in our defense community to stand together in a joint defense policy. And if we want … to develop joint fighter planes, joint tanks, then there's no other way but to move step-by-step towards common export controls guidelines."
Why is France drawing so close to Germany, so quickly? Will it lead to anything more than the usual unfulfilled promises? Or is there something more we should watch for?
Increasing Franco-German cooperation is important to watch because it is pushing Europe away from America. The trans-Atlantic alliance is falling apart. Now, France is seeking a close alliance with the nation that conquered it as recently as World War ii. "Remember that France loves you" was French President Emmanuel Macron's reassurance to the German parliament in November 2018.
After President Macron's statements, Trumpet editor in chief Gerald Flurry wrote about how Germany and France are losing their trust in America, and are even going so far as to label America a potential security threat, all the while drawing closer together. This growing alliance of anti-Americanism is leading to a world-changing event—one that fulfills prophecies in your Bible.
In his article "France Rejects America—and Empowers Germany!" Mr. Flurry wrote:
France is already taking concrete steps to build a European army alongside Germany. Perhaps this is why Macron is so bold as to criticize the U.S. His criticisms imply that Europe no longer needs nato, because it is building its own army.

Germany has been working on this European army for years. Most of the Dutch Army has already been integrated into the German Army. Thousands of Dutch soldiers now serve in German panzer divisions, under German command. Significant chunks of the Czech and Romanian armies have also agreed to join the German Army and are currently moving under the German command structure. Now we see military cooperation between France and Germany increasing. …

It might not seem like it, but Europe has made important strides toward becoming a new empire. It has a massive, rich economy. It has a powerful military and nuclear capability. It has a commanding global presence. Now all Europe needs is a strongman to lead it.
Increasing European cooperation and militarization will open the door to a prophesied strongman, who will unite Europe into a formidable force on the world scene. In the same article, Mr. Flurry drew attention to how the Bible describes this coming strongman:
Daniel 8:24 tells us that "his power shall be mighty, but not by his own power." He will have real power—even more power than Europe's worst tyrants. This leader is going to bring power and might to all those military weapons! It will shock and stun this world! And according to Bible prophecy, he will be a worse tyrant than either Charlemagne or Hitler.
This leader's deeds will shock the world, but there is also good news: These events lead to the Second Coming of Christ, when this strongman will be "broken without hand" as Christ ushers in a new era of complete peace (verse 25).
These massive events begin with trends like the Franco-German cooperation we see today. To understand more about this coming strongman of Europe, read "France Rejects America—and Empowers Germany!" and request your free copy of A Strong German Leader Is Imminent, by Gerald Flurry.