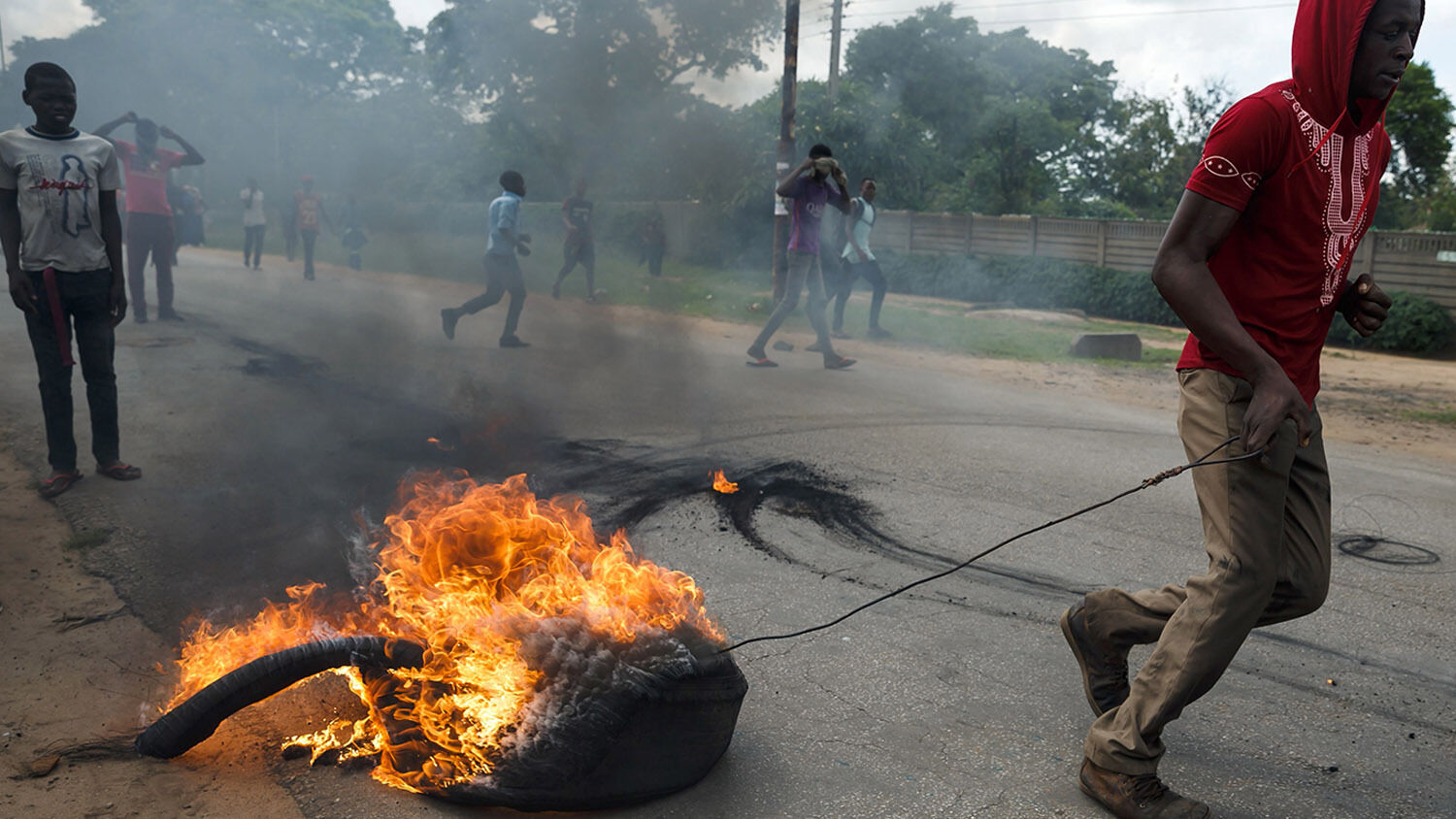 Violence in Zimbabwe Intensifies
Amidst brutal government crackdowns, hatred among citizens continues to rise.
Chaos and violence are erupting in Zimbabwe. In the face of a major fuel shortage, President Emmerson Mnangagwa of Zimbabwe increased the price of fuel by more than 250 percent. Zimbabwe now has the most expensive fuel in the world by far—304 percent higher than the global average and 161 percent more expensive than the next most expensive country, Hong Kong.
Lines of cars queue at fuel stations while people with no way to get where they need to go riot in the streets, blocking roads and burning tires. Some have looted shops; unemployed youths have turned to arson. When the fuel price was suddenly increased, many who were away from home did not have enough money for the fuel needed to return home. Businesses have closed due to employees being unable to commute and because trade unions are calling for solidarity. Hunger is increasing, and many see nothing to do but riot.
"Our future is being destroyed because of one thing: the prices. We are struggling, and they are treating us like their slaves," said one man protesting in the street.
Immediately after raising the price of fuel, Mnangagwa left on an international trip. Remaining in charge was Vice President Constantino Chiwenga, who was formerly in charge of the Army and led the arrest of President Robert Mugabe in the military coup that brought Mnangagwa to power. Chiwenga imposed a complete Internet blackout and blocked communications. Security forces were then released on its citizens. On January 26, the Spectator reported on the armed assault:
Roving bands of soldiers (some of them masked, never a good sartorial sign in a soldier) went house to house, smashing windows, beating residents at random, stomping on their cellphones. The soldiers killed at least 12 people and wounded another 80 or so. More than 242 people were treated for bite wounds from patrol dogs. Police arrested more than 1,000, including some 10 opposition M.P.s.
Police targeted riot participants and nonparticipants alike, as well as men, women and children. This indiscriminate use of force was an explicit exhibition of the military dictatorship Zimbabwe is becoming. The Spectator continued:
Soldiers conducted acts of ritual humiliation—forcing young men to bathe in the pools of standing sewage that dot the decrepit working-class townships. And all this by the same soldiers that so many Zimbabweans lined the streets to welcome as heroes when they toppled Robert Mugabe just over a year ago.
"[T]he rule of law has been overthrown. … We are living are under a serious dictatorship. The world thought Mugabe was a dictator. But the current dictator is worse," said lawyer Job Sikhala, who is representing 18 juveniles who were arrested in the raids.
Despite the government crackdown, many have vowed to continue protesting. Ellen, whose mother was killed in an armed assault, said she will "continue protesting until things are settled. I am not afraid to protest. I don't care, because we are hungry. My mother died for us to stay OK, but still we are in hunger so we can't stop contesting."
With the destruction of the rule of law and intense civil unrest, peace is unlikely to quickly return to Zimbabwe. The Bible prophesies that such suffering and misery will increase globally. These events are a precursor of greater tragedy yet to engulf the entire planet.
Matthew 24:21 calls this rapidly approaching "great tribulation" a period of suffering "such as was not since the beginning of the world to this time, no nor ever shall be." There has never been such a period of suffering in the history of man. It will be a time when "blood toucheth blood" (Hosea 4:2).
Ezekiel 7:23 says, "Make a chain: for the land is full of bloody crimes, and the city is full of violence." The violence and bloodshed will be like links in a chain, following one on top of another without reprieve.
This is exactly what is happening in Zimbabwe: bloodshed upon bloodshed, violence on top of violence.
For more on the recent upheaval, read our article "Who's Behind the Coup in Zimbabwe?"