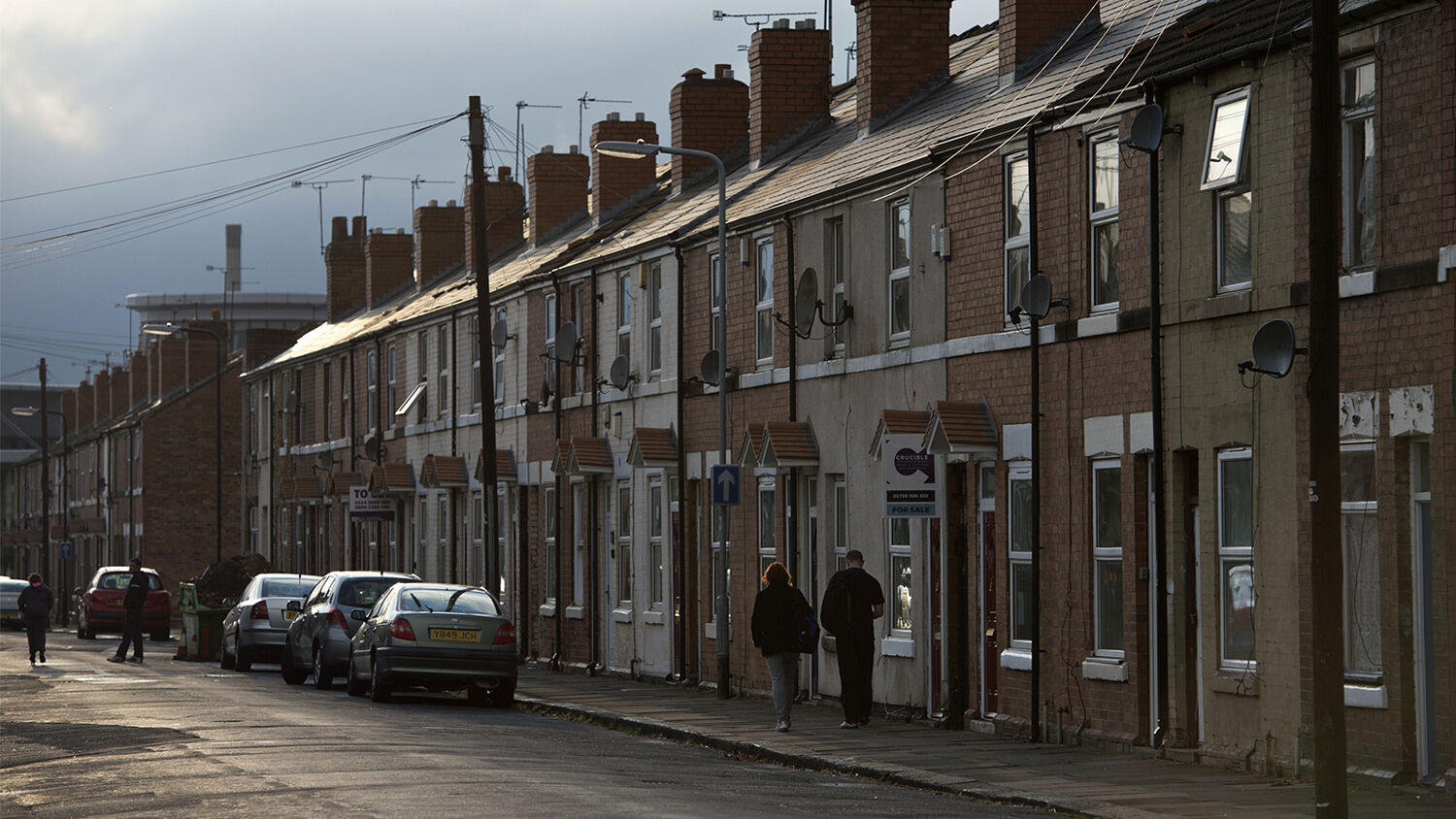 Rotherham: Seven More Sentenced in 'Unprecedented' Operation
Middle Eastern and Pakistani perpetrators only now being sought and convicted.
Rotherham's infamous child sex-abuse rings are back in the spotlight after British courts sentenced seven more men on October 29. Charges against the men include rape, indecent assault, sexual assault and illegal imprisonment of those whom they exploited.
Rotherham became internationally known in 2014 after the government began investigating its sex gangs. The gang members, usually Pakistani men, repeatedly raped girls as young as their early teens. One 16-year-old girl testified in court that she was forced to have sex with "at least 100 Asian men." In this case, "Asian" is usually used as a euphemism to describe Pakistani or Middle Eastern heritage.
Police have described Operation Stovewood, the investigation into the Rotherham sex gangs, as "unprecedented in its scale and complexity." Since it began in 2014, 1,500 victims have come forward.
So far, authorities have charged 24 people and are working to trace a total of 426 others, 151 of whom are already known by name.
The men convicted on Monday were part of a "grooming gang," which lured teenage girls with promises of money, drugs or relationships, only to sexually abuse them and keep them silent by means of threats. Britain's National Crime Agency reported:
The men would ply the girls with drugs and alcohol and threatened them with violence or being transported and abandoned in an unfamiliar location if they didn't comply with the sexual demands.

[T]he girls told that the abuse was mainly carried out at night in a variety of secluded or derelict locations, including empty houses where there was no electricity. They were often sexually abused on mattresses on the floor and locked in rooms so that they couldn't escape.
Sex gangs are a problem in other British cities as well. On October 19 in Huddersfield, 20 men were found guilty of raping and abusing girls as young as 11. Another investigation in Telford revealed that 1,000 girls were sexually abused by gangs since the 1980s.
An independent report published in 2015 showed that authorities were slow to act in Rotherham due to "nervousness about identifying the ethnic origins of perpetrators for fear of being thought racist; others remembered clear direction from their managers not to do so."
Political correctness has crippled Britain's ability to deal with the reality of its problems. One government report acknowledged that "not enough was done" by police to stop the gangs, and that "misplaced 'political correctness'" slowed down their response.
What is really behind these pervasive social ills? And is there a solution?
The Rotherham scandal illustrates a sick society that has failed its most vulnerable members. An earlier investigation found that nearly half of the abused girls came from families with a history of domestic violence. Local government and social workers turned a blind eye to the abuse. The police were more interested in covering their own backs than protecting the girls. Government officials at all levels avoided the problem out of political correctness. No one wanted to confront the widespread rape committed by young Middle Eastern men for fear of being accused of racism. Even today, this fear prevents the problem from being properly discussed.
"[T]he whole head is sick, and the whole heart faint. From the sole of the foot even unto the head there is no soundness in it; but wounds, and bruises, and putrifying sores: they have not been closed, neither bound up, neither mollified with ointment" (Isaiah 1:5-6). This is the kind of total societal failure it takes to allow a Rotherham situation to develop. A few verses later, the Bible gets even more specific. "Your princes are rebellious, And companions of thieves; Everyone loves bribes, And follows after rewards. They do not defend the fatherless" (verse 23; New King James Version). This is a society where leaders allow the most vulnerable to be abused and raped, rather than risk being called racist.
Rotheram and the many towns like it are a symptom of a sick society. But God has plans for cleaning it up. To learn more about these scandals, and their solution, read our article "Hope for the Child Victims of Rotherham."