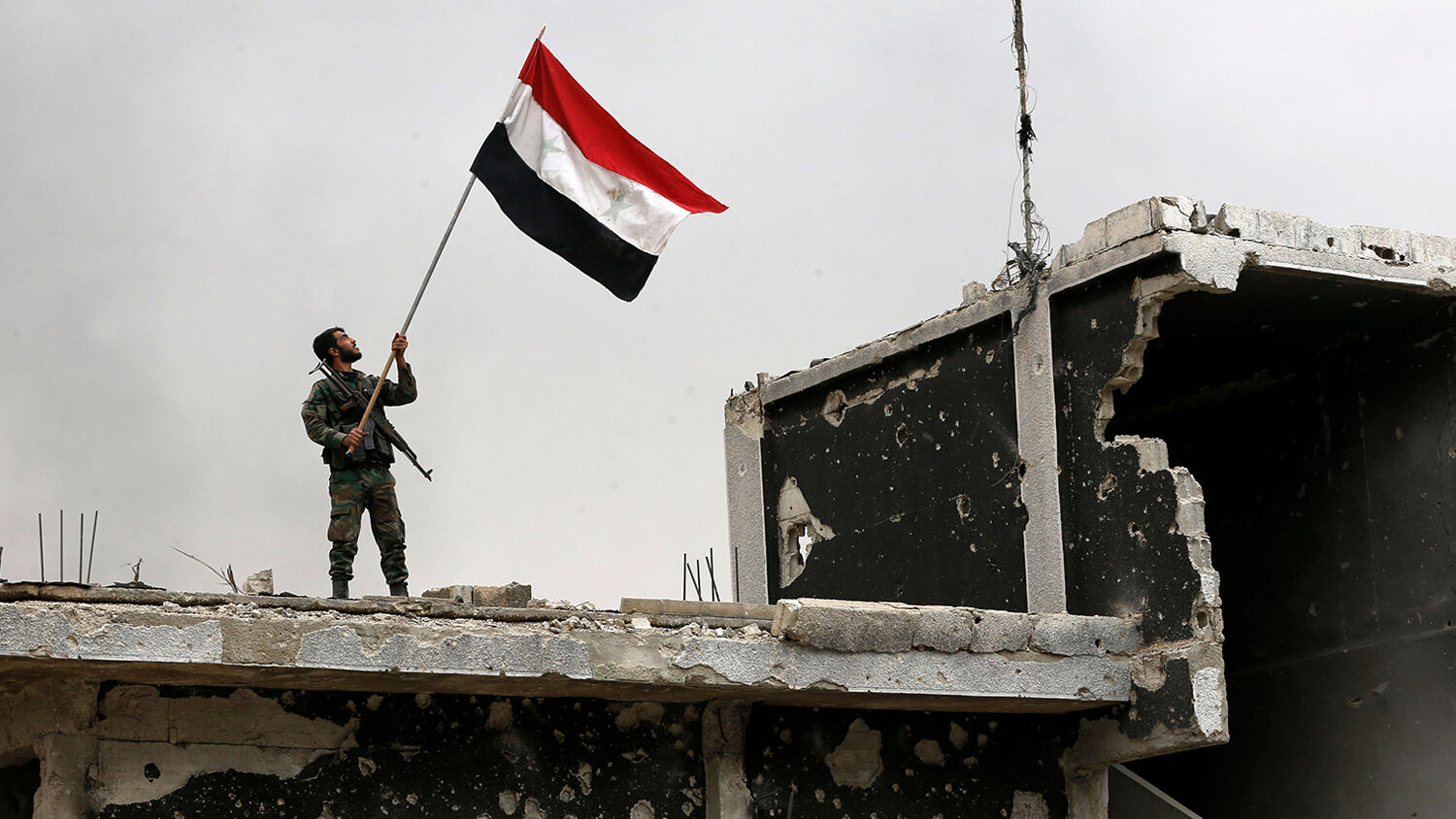 Where Will Syria Turn Next?
Rekindled violence in Syria causes Europe to act.
The leaders of Russia, Turkey, France and Germany met in Istanbul on October 27 to discuss the Syrian crisis. The four leaders called for the rewriting of the Syrian Constitution by a 150-member committee. Each third of its members would be chosen by the government, the opposition groups, and the United Nations respectively. They also agreed that the committee should convene before the end of the year. This is the first time in six years we have seen Germany actively participating in Syrian negotiations. This could lead to a closer relationship between Syria and Germany.
After a ceasefire in September, French President Emmanuel Macron stated: "We will all be extremely vigilant to ensure that these commitments are met and that the ceasefire is stable and sustainable."
It hasn't lasted. According to Reuters, a shelling in Idlib killed at least seven civilians on Friday. The next day, European leaders met in Istanbul. Turkey has held up its end of the ceasefire agreement, but it realizes it can't guarantee peace in Syria without Europe's help.
Ibrahim Kalin, Turkish President Recep Tayyip Erdoğan's spokesman, told reporters after a cabinet meeting:
The global community also needs to take responsibility. Another migrant wave coming to Turkey at a time when we already host millions of refugees will cause other complications. This will spread from here to Europe and other countries.
The threat of more refugees makes Europe and Turkey very concerned about the situation in Syria. Europe is already struggling to deal with its current Syrian refugees.
The Syrian crisis has caused a great deal of instability in many nations. No major power wants to get involved, but everyone seems to be looking to Europe, especially Germany, to step in and bring stability to the region.
In August, Russian President Vladimir Putin asked Germany to help prevent a crisis in Syria. Now, Germany is beginning to get involved.
According to German-Foreign-Policy.com, the summit in Istanbul was the first time in six years that the German government "has taken a prominent position in negotiations to end the war in Syria."
The UN reconstruction plan is estimated to cost $388 billion. Russia, Iran and Turkey do not have the economic strength to fund the reconstruction of Syria, but as the third-largest export economy in the world, Germany is in a much better position to do so.
Turkey and Syria are looking after their own interests, and they both know Russia and Iran can't help them. And due to the friction between Israeli and Iranian forces in Syria, if there is to be any peace in Syria, Iran will have to be kicked out. Syrian President Bashar Assad has been strongly supported by both Russia and Iran, but now he faces a dilemma. Will he choose to stay with his longtime supporters, or will he look to Europe for the solution?
Trumpet editor in chief Gerald Flurry describes the outcome of these events in "How the Syrian Crisis Will End."
Psalm 83 discusses a multination Middle Eastern confederation that will ally with Germany. This alliance has never happened in history. All of the Bible commentaries will tell you that. But it is happening now. It takes time to build a confederation like that, and it is now well underway.

Immediately before that prophecy in Psalm 83 comes to complete fulfillment, another prophecy will take place. It is found in Daniel 11:40: "And at the time of the end shall the king of the south push at him: and the king of the north shall come against him like a whirlwind, with chariots, and with horsemen, and with many ships; and he shall enter into the countries, and shall overflow and pass over.

This prophecy involves the same geography: The context shows you that it occurs right in the Middle East and involves some of the same countries. The "king of the north" is Germany, and the "king of the south" is Iran. Right now, Iran is filling the news with its aggressive support for terrorism and nuclear development, and it appears unstoppable. The Trumpet has emphasized how Iran is having its way in many countries and is dominating the region. But Daniel here describes where these current tensions are leading: Germany will utterly wipe Iran out.

Daniel 11:40 will unfold just before Psalm 83 is totally fulfilled. Germany and Iran will ignite a spectacular military clash. The German superpower will crush the "king of the south." Then the Arab nations listed in Psalm 83 will ally with Germany.
Whether Germany finally agrees to step in or not, Bible prophecy tells us that Syria (the biblical Hagarenes) and Turkey (biblical Edom) will align with Germany in confederation against the modern descendants of ancient Israel (Psalm 83:6).
For more information about this prophesied Arab confederation against Israel, please request Mr. Flurry's free booklet Germany's Secret Strategy to Destroy Iran. It exposes Germany's role in the Middle East as it prepares its military to destroy Iran in a whirlwind attack. The Syrian crisis has been one large, unpredictable mess. But this booklet will help you understand what the Bible says about the future of the Middle East, and it will give you a sure guide to its future.