Germany and Russia's Secret Genocide
One of the last times Germany and Russia colluded, the result was 7 million Ukrainians starving to death, German democracy collapsing, and the rise of Adolf Hitler.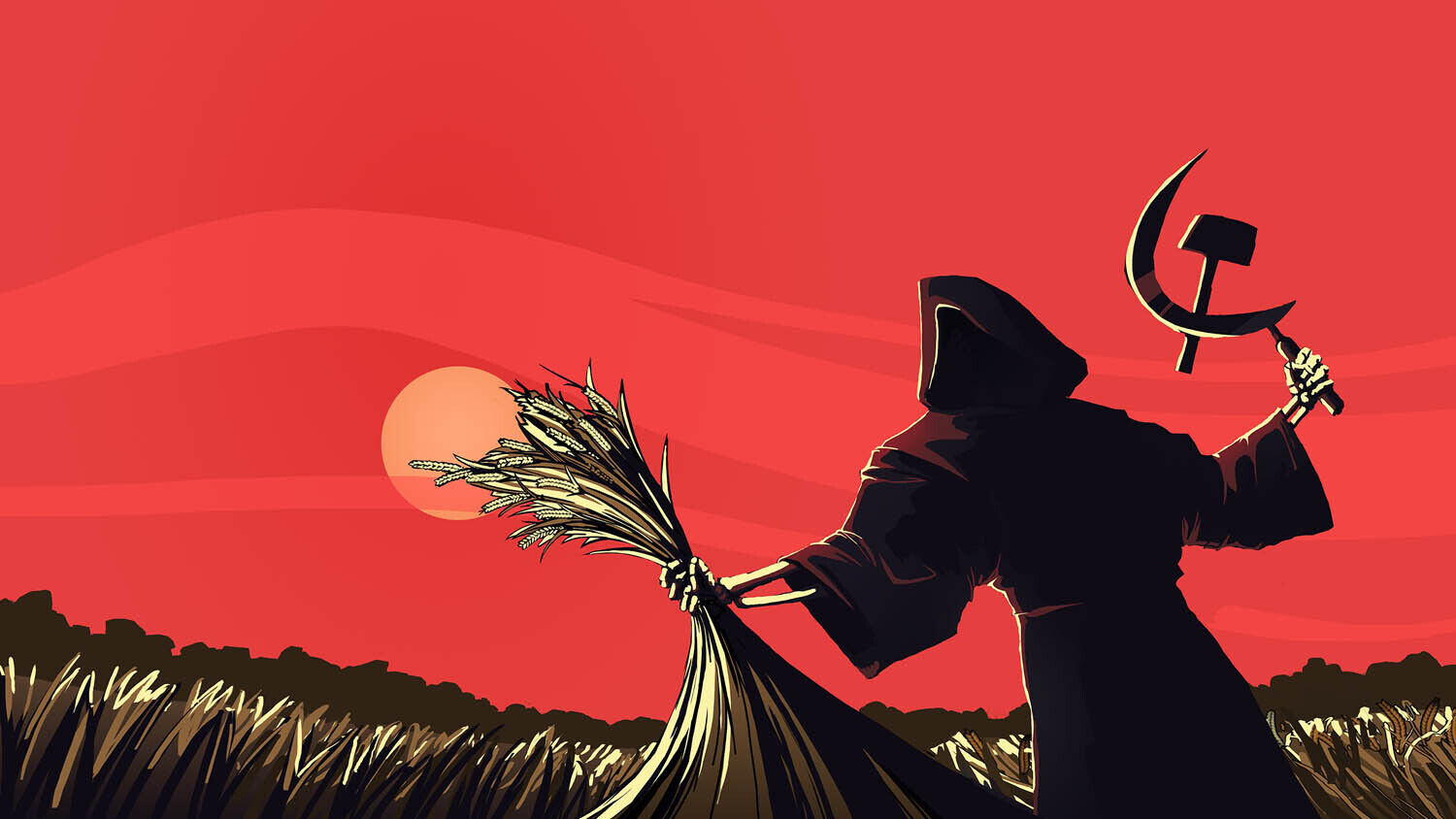 Germany and Russia's Secret Genocide
One of the last times Germany and Russia colluded, the result was 7 million Ukrainians starving to death, German democracy collapsing, and the rise of Adolf Hitler.
Russia is attacking Ukraine. It has used flimsy excuses to invade the Crimean Peninsula with unmarked soldiers and to literally steal it from Ukraine. It has deployed many more unmarked soldiers to invade eastern Ukraine and add to the firepower of pro-Russian separatists. Over four years of fighting, these "undercover" Russian troops and their allies have killed 10,000 Ukrainians, shot down a passenger airliner, and caused 2 million people to flee their homes.
At the beginning of the conflict, Russia cut off natural gas supplies to Ukraine. However, since half of Russia's gas exports to Europe flow through Ukrainian pipelines, Russia soon resumed deliveries.
Now Russia's government-owned gas company, Gazprom, seeks to bypass Ukraine by building a $12 billion pipeline under the Baltic Sea. The Nord Stream 2 pipeline would enable Gazprom to ship 55 billion cubic meters of gas per year directly from Russia to Germany. This pipeline is financed by a consortium of European companies, including pao Gazprom, Wintershall Holding GmbH, peg Infrastruktur ag, N. V. Nederlandse Gasunie and engie.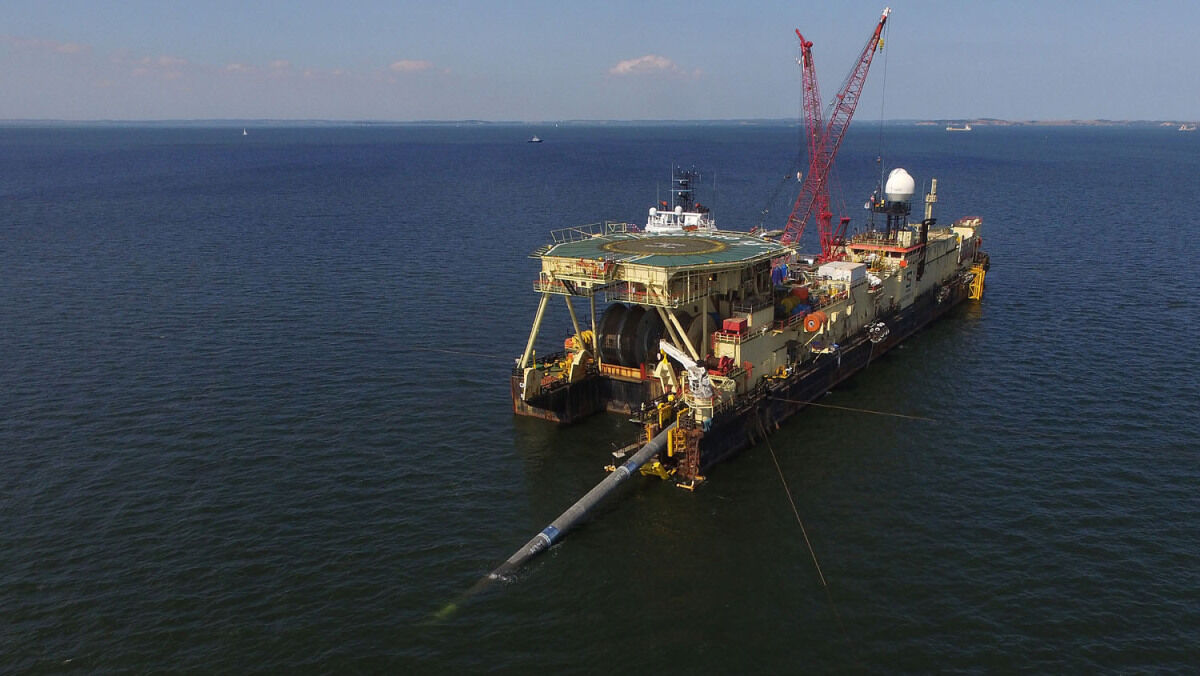 After Nord Stream 2 is complete, Russia will be able to pipe gas to the Europeans through Belarus, Germany and Turkey. It will be able to cut off gas to Ukraine, depriving its economy of at least $2 billion in transit fees and forcing it to find another source to supply its energy needs. Poland's prime minister has warned that Nord Stream 2 "will make the Ukrainian gas pipeline system obsolete" and permit Russian troops to "march into the interior of Ukraine."
Despite its past promises, the United States has provided Ukraine with very limited support. Many East Europeans are putting their trust in Germany to defend Ukraine from Russia. The chairman of the board for Nord Stream ag and for Russian government-owned oil company Rosneft is Gerhard Schröder, the former German chancellor.
Those trusting Germany to protect Ukraine should consider some little-known history. Just 90 years ago, German weapons manufacturer Gustav Krupp made a deal with Russian dictator Joseph Stalin. It led to the starvation of 7 million Ukrainians, the death of German democracy, and the rise of Adolf Hitler.
A Secret Pact
After Joseph Stalin became secretary general of the Central Committee of the All-Union Communist Party, he determined to wipe out all "enemies of the people." Among these supposed enemies was a class of Ukrainians called kulaks by the Soviets. Kulaks were wealthy farmers who owned at least 24 acres, or who used hired labor. The Soviet government considered them to be capitalists. Stalin thought that sometime in the future the kulaks would lead an insurrection against his dictatorship. But he could not simply kill or imprison the kulaks because they grew a fifth of the Soviet Union's marketable grain.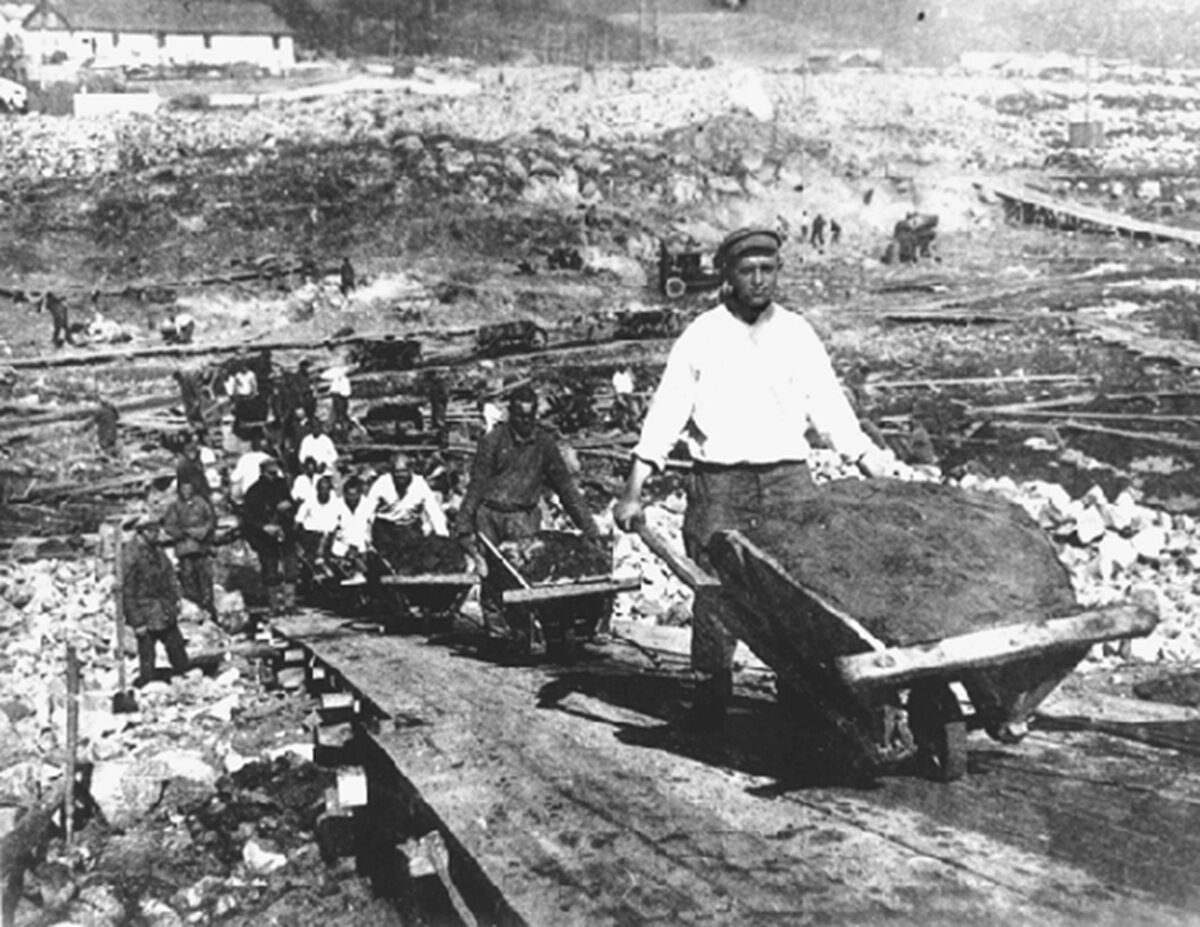 To break the kulaks' power, Stalin devised a Soviet land management system known as collectivization. Under this scheme, the Communist Soviet government would seize privately owned farmland and force peasants to work as day laborers on industrial farms. Then Stalin could rely on machines to produce the grain rather than the kulaks.
The problem was, the Soviet economy was not advanced enough to build such farms. So Stalin turned to Germany and to Baron Gustav Krupp von Bohlen und Halbach.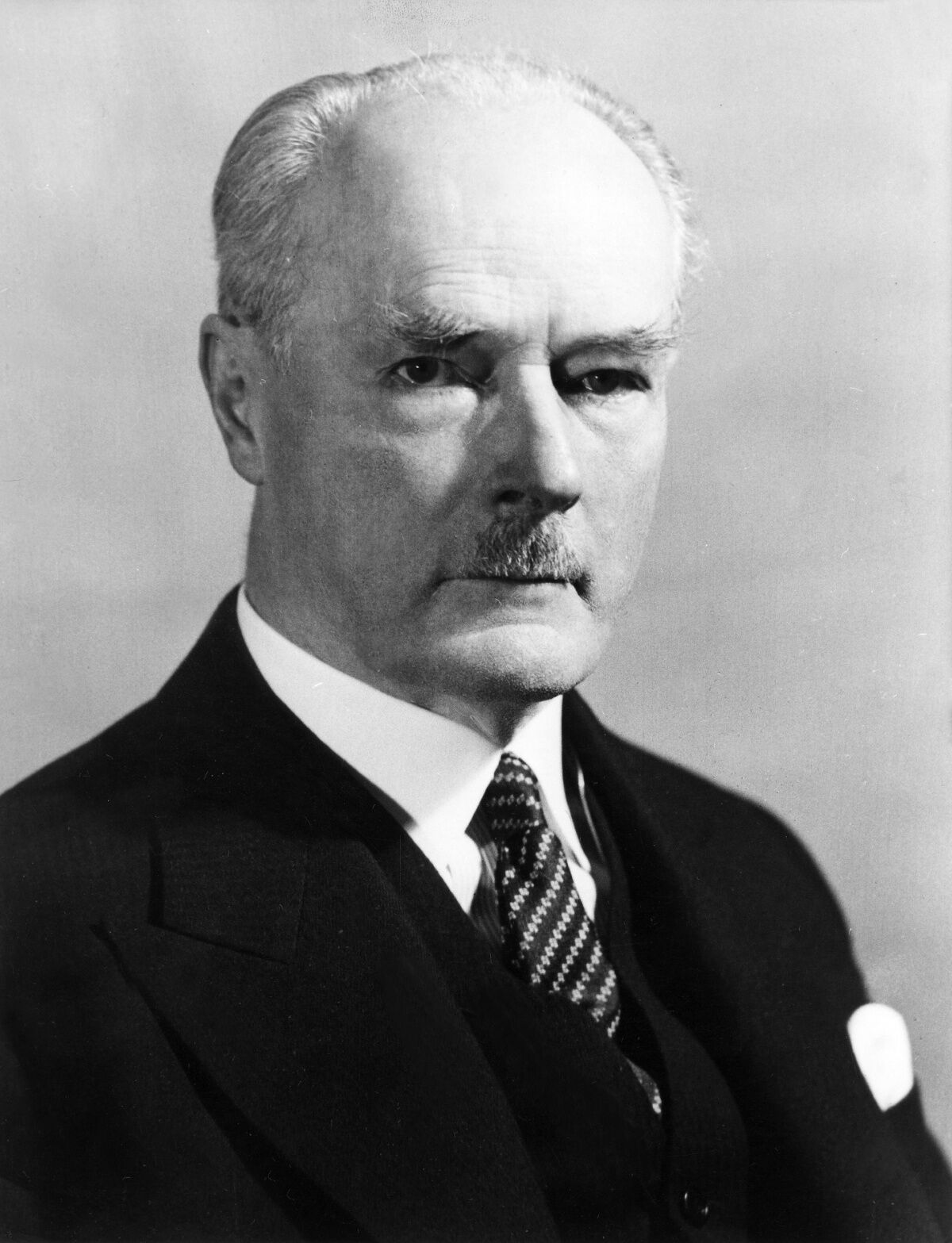 Krupp was the head of the heavy industry conglomerate Friedrich Krupp ag. His company had a near monopoly in weapons manufacturing in Germany. In 1922, Krupp built a 120,000-acre industrial farm for Vladimir Lenin.
Negotiations between the Soviets and the Union of German Industrialists took place in 1928. Many Russian files on these negotiations are still classified, but an agreement was signed in December of that year. The terms stipulated that Friedrich Krupp ag, Daimler Benz ag and Rheinmetall ag would build collective farms and supply them with tractors. Many of these tractors were actually tanks, delivered in violation of the Versailles Treaty. But they also supplied many farm machines to replace the need for kulaks. The Soviets paid them the equivalent of $2 billion. But what Krupp and the German industrialists really wanted was political concessions.
"Krupp was interested in tank production, and he was prepared to help modernize the Russian Army, on one condition," Sara Moore writes in her book How Hitler Came to Power. "He and his friends, like the military, detested the Weimar Republic. Yet democracy was becoming ever more rooted in Germany. Krupp was annoyed that despite their supposed friendship, the Russians had been meddling in Germany's internal affairs and fomenting unrest through various Communist organizations. The industrialists decided that, if they were to help modernize the Soviet Army, the German Communist Party (kpd) must never again vote with its sister left-wing party, the German Social Democratic Party."
In effect, Krupp told Stalin: Get the German Communists to dump the Social Democrats, so German nationalists can take over. Stalin accepted. The Communist International issued a statement accusing Germany's Social Democratic Party of capitalist sympathy. The kpd was ordered to oppose the Social Democrats as their primary enemy.
This deal heralded dark times for Germany and Ukraine.
Man-made Famine
Almost immediately after Stalin's deal with the Union of German Industrialists, he implemented his agricultural collectivization program. Between October 1929 and January 1930, the proportion of peasants forced from their land onto industrial plantations rose from 4 percent to 21 percent. This change allowed Stalin to call on the All-Union Communist Party to "liquidate the kulaks as a class." Anyone who resisted was arrested.
Over the next two years, hundreds of thousands were deprived of their land, 100,000 were sent to prison camps in Siberia, and 4,500 were executed. Thus began the Holodomor, a combination of the Ukrainian words for hunger (holod) and extermination (mor). But it was far from over.
Socialist agricultural practices caused Ukraine's grain harvest to plummet from 23 million tons in 1930 to 15 million tons in 1932. But Stalin kept selling grain to other countries. He imposed draconian grain quotas on Ukraine, demanding half their meager harvest in 1932. This left the average peasant family with 250 pounds of grain for the year.
Ukrainians begged for a reduction in the amount of grain they were forced to give up, but Stalin responded by sealing the borders and turning Ukraine into a gigantic concentration camp. Soviet police went house to house and seized any grain they could find, even if it was all a family had to eat.
All food was declared the property of the state, and anyone caught stealing grain would be shot or sent to Siberia. Food aid from the United States was declined. Ukrainians saw their grain supplies dwindle and vanish. Their other food was soon used up. They began losing weight. They started eating dogs, cats, mice and, in some instances, their own children.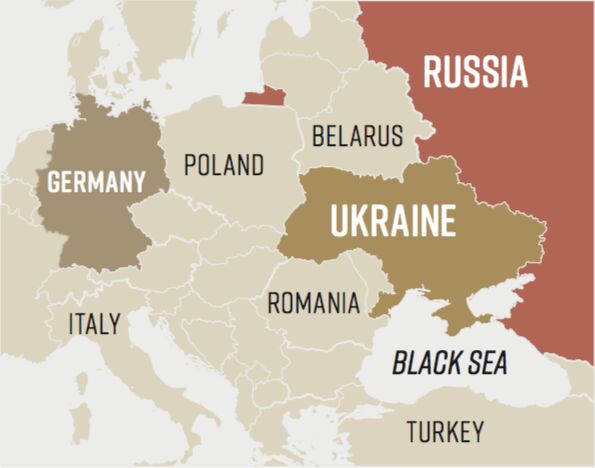 In the breadbasket of Europe, 25,000 people were dying of starvation each day. Nearly 25 percent of the population starved to death, roughly 4 million adults and 3 million children.
Then, just as easily as he had started the famine, Stalin ended it. After the harvest of 1933, Stalin gave orders to allow the starving Ukrainians to eat grain again. The kulaks had been destroyed, the resistance movement was stamped out, 7 million people were dead, and—most importantly to him—Stalin was the undisputed master of Ukraine.
In Germany, the government of the Weimar Republic was aware of what was going on in Ukraine. One German agricultural expert traveling through Ukraine wrote: "The poor children perished like wild beasts." But the Weimar government continued to deliver manufactured goods to the Soviet Union to keep German unemployment low.
German industrialists continued to modernize the Soviet Army, and Stalin's edict banning German Communists from supporting Social Democrats remained in place. After all, a deal was a deal.
Rise of Hitler
During the summer of 1928, the Social Democratic Party was the strongest party in Germany, with 153 of 491 seats in the Reichstag. It governed in a grand coalition with the German Democratic Party, the Catholic Center Party and the German People's Party. The Communist Party and the Nazi Party were still on the political fringe.
But the situation began to change on May 1, 1929.
Few Germans knew about Baron Gustav Krupp's deal with Stalin at the time. But in compliance with Stalin's new strategy of opposition against Social Democrats, thousands of Communists staged an aggressive demonstration against Berlin's Social Democratic police superintendent. In a clash with the police, six people were killed, 80 wounded, and 1,000 arrested. Bloody May Day marked an era of escalating political violence.
Over the next four years, the Weimar Republic was marred by street brawls. While the Nazis and the Communists often attacked each other, they also occasionally worked together to attack the mainstream political parties. In 1931, Stalin actually ordered Germany's Communists to work with the Nazis in an effort to bring down the Social Democratic government of Prussia. The attempt failed, but all this strife and infighting between Communists and Social Democrats ended up benefiting the Nazis tremendously. Between May 1928 and March 1933, the Social Democrats lost 33 seats in the Reichstag, while the Communists gained 27 seats and the Nazis gained an astounding 276 seats.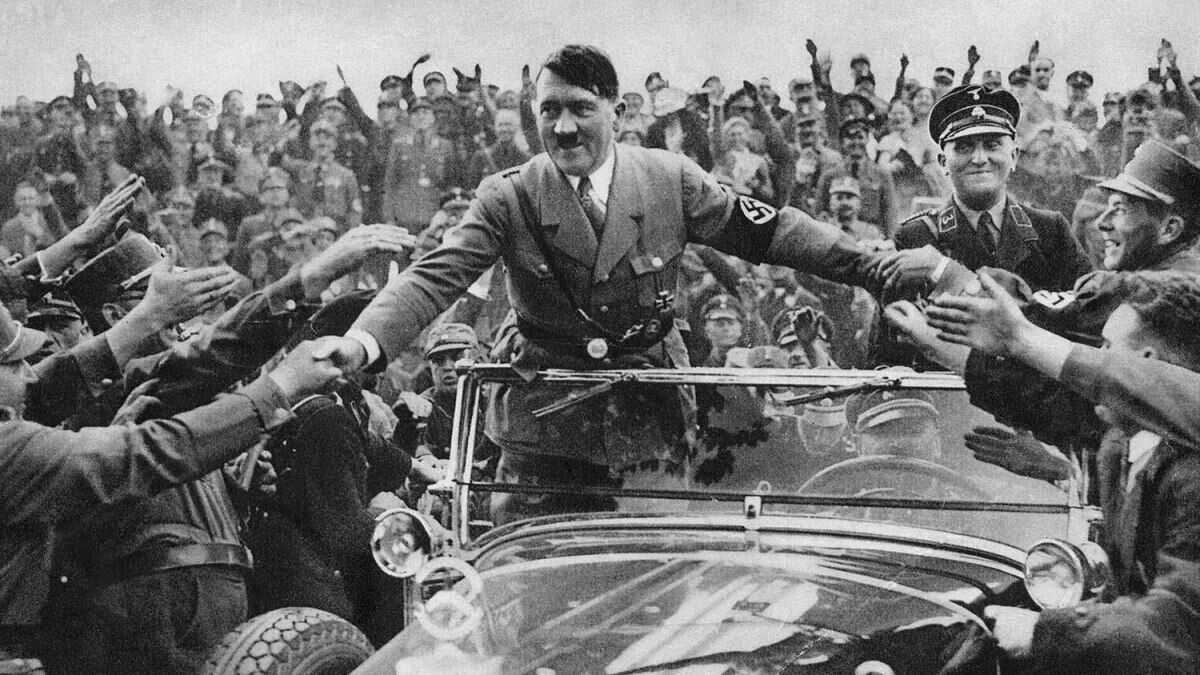 Russian historian Dr. Aleksandr Nekrich wrote, "Nowhere was the disaster greater than in Germany: At Moscow's order, the German Communist Party pronounced the Social Democrats 'enemy No. 1,' drove a significant proportion of the workers into the Nazis' arms, split the vote of democratic and socialist forces, and contributed to Hitler's triumph at the polls in 1932" (Pariahs, Partners, Predators: German-Soviet Relations, 1922–1941).
Once Adolf Hitler controlled 44 percent of the seats in the Reichstag, he promised the German National People's Party that he would restore the German monarchy, and he promised the Center Party that he would sign a concordat with the Vatican. These two parties formed a coalition with the Nazis and Hitler became chancellor of Germany.
One of Hitler's first acts was to make Baron Gustav Krupp the president of the newly formed Reichsverband der Deutschen Industrie—an authoritarian Nazi chamber of commerce. The German people later paid a great price fighting the Soviet Army that Germany's industrialists had helped build. But both Stalin and Krupp got what they wanted out of their deal: Stalin ruled Ukraine, and the Weimar Republic that Krupp reviled was dead.
Merchants of the Earth
History shows that deepening cooperation between Germany and Russia is a harbinger of dark times. International relations expert George Friedman gave a speech at the Chicago Council on Global Affairs in February 2015. He explained that the U.S. government actively works to prevent a German-Russian alliance because the combination of German technology with Russian natural resources could create a Eurasian power bloc with the capability to challenge America's position as the world's lone superpower. The last time such an alliance occurred, it directly caused the Holodomor, the Holocaust, World War ii, and the deaths of over 70 million people. The resulting Cold War was largely fought in an attempt to keep Germany and the rest of Europe from becoming part of the Union of Soviet Socialist Republics.
German industrialists are currently helping Russian President Vladimir Putin build the Nord Stream 2 pipeline. These captains of industry are surrendering Ukraine to Russia. At the very least, Ukraine will become more economically dependent on Russia. And it may actually be invaded by the dictatorial police state that has already invaded Crimea and Georgia, murdered more than 130 journalists, and slaughtered more than 150,000 Russians in Chechnya.
The Nord Stream project is not unlike the deal that Krupp made with Stalin a few generations ago. Russia gets to crack down on Ukraine, Germany gets a stranglehold on Europe, and neither interferes with the aggression of the other.
"Nord Stream and Nord Stream 2 are key components of Putin's plan to tighten his grip on nations in Eastern Europe that used to be part of the Soviet Empire," wrote Trumpet editor in chief Gerald Flurry. "Since these pipelines travel directly from Russia to Germany, they enable Putin to shut off gas supplies to nations in Eastern Europe—Ukraine, Poland—and the Baltic nations while keeping supplies flowing to Germany.
"This places a sharp edge on Putin's energy weapon! To the former Soviet nations that he is determined to bring back under Russia's power, he can say: Either obey Russia, or suffer cold winters with no gas to heat your homes.
"Nord Stream and Nord Stream 2 are key components of Putin's plan to tighten his grip on nations in Eastern Europe that used to be part of the Soviet Empire…"
"This is why Eastern Europe tried to prevent Russia and Germany from building the first Nord Stream pipeline. They knew it would give Russia more leverage against them. But Moscow and Berlin built it anyway. Now this second phase will boost that leverage considerably!
"What does Germany stand to gain? Well, once Russian gas flows through the Baltic Sea pipeline and into Germany, much of it can be shipped to France, the Netherlands, Belgium and other West European nations. This puts Germany in a position of power relative to Western Europe very similar to that of Russia with Eastern Europe!" (September 2018).
The Trumpet and our parent magazine, the Plain Truth, have proclaimed for 80 years that Germany will lead a final resurrection of the Holy Roman Empire. And the Bible reveals that Russia will play a key role in Germany's rise to power.
A prophecy in Ezekiel 27 describes a trading power called Tyre that exchanges merchandise with many nations. "The word of the Lord came to me: 'Now you, son of man, raise a lamentation over Tyre, and say to Tyre, who dwells at the entrances to the sea, merchant of the peoples to many coastlands, thus says the Lord God: "O Tyre, you have said, 'I am perfect in beauty.' … Tarshish did business with you because of your great wealth of every kind; silver, iron, tin, and lead they exchanged for your wares. Javan, Tubal, and Meshech traded with you; they exchanged human beings and vessels of bronze for your merchandise"'" (verses 1-3, 12-13; English Standard Version).
Tyre refers to an end-time resurrection of the Holy Roman Empire, while the people of Tarshish settled in Japan, the people of Javan settled in Greece, and the people of Tubal and Meshech settled in Russia.
So this is a prophecy about German and Russian merchants exchanging human lives for merchandise. In the 1920s and 1930s, German industrialists traded the lives of 7 million Ukrainians in return for Communist support in bringing down the Weimar Republic. Today, German politicians and business leaders are again surrendering Ukraine in return for better relations with Russia and stronger leverage against the rest of Europe.
What other agreements might these two powers have made that they will act on?
Revelation 18 says that the "merchants of the earth" will weep when this trading empire falls because "no man buyeth their merchandise any more" (verse 11). That is the great hope in this prophecy: This empire of evil merchants dealing in human lives will finally fall. Jesus Christ will smash this final resurrection of the Holy Roman Empire at His return. To all who would escape from this empire, God says, "Come out of her, my people, that ye be not partakers of her sins, and that ye receive not of her plagues" (verse 4).
Many people are aware of the atrocities committed by Germany in World War
ii
but would consider them ancient history. These people are completely unaware of the legacy that Adolf Hitler drew upon in creating his Nazi war machine. His was merely the latest resurrec­tion of a war-making empire with a long and bloody history. Did you know that the Bible prophesied of his regime—as well as the terrible emergence of one last resurrection in our day?