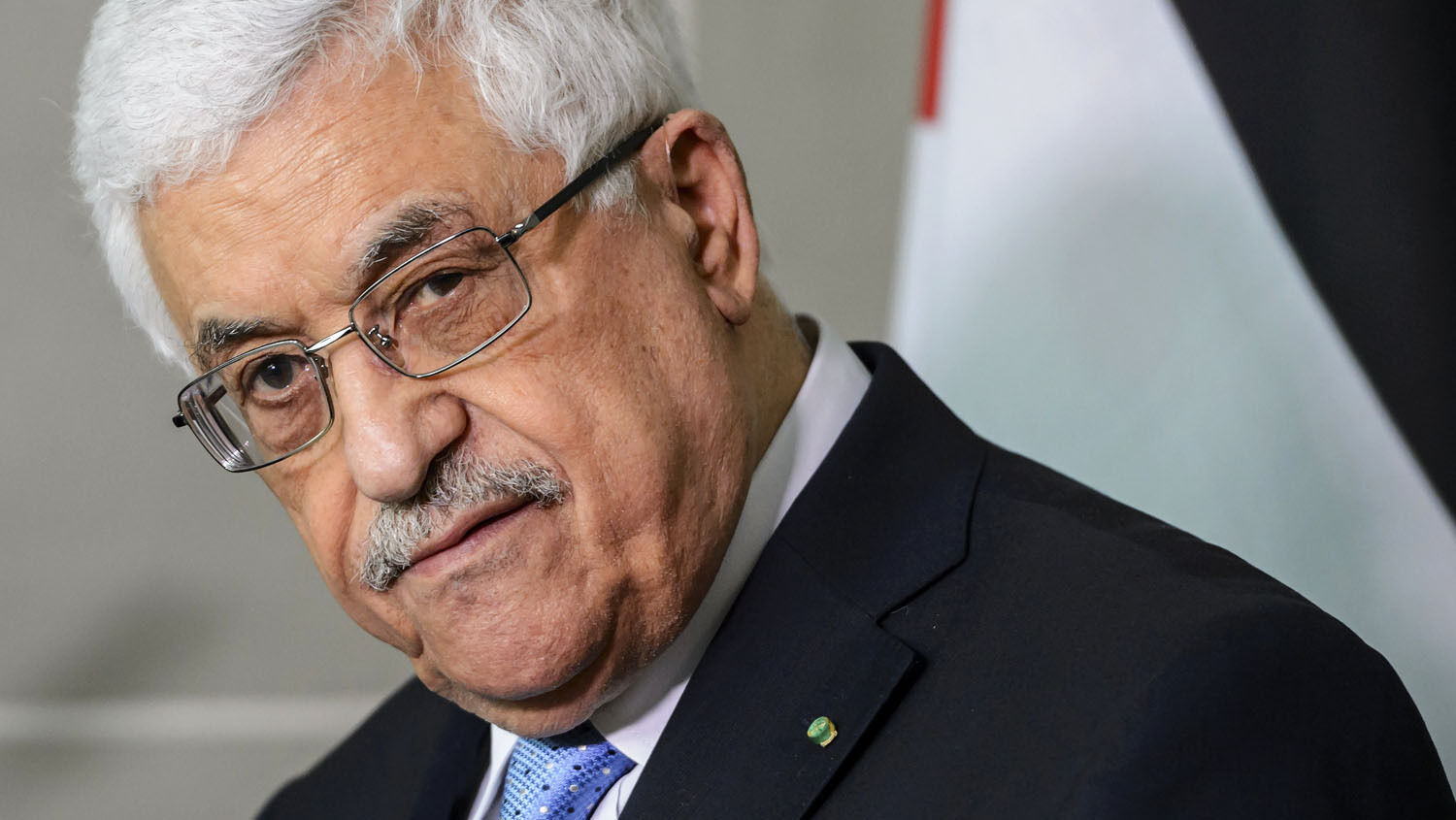 Impending Abbas Succession War
Inner conflicts among Fatah officials could provide Hamas an opportunity to establish a foothold in the West Bank.
Palestinian Authority President Mahmoud Abbas may be unwell and could soon have to step down. Other Palestinian leaders are already maneuvering to gain the support of armed groups so they can fight for his job, according to an August 23 Ynetnews report.
In May, the 82-year-old president was admitted to the Istishari Arab Hospital in Ramallah three times. In one visit, he was dealing with a lung infection and a fever. Palestinian journalists avoid covering Abbas's health, so few other details are known.
Back in May, Hassan Asfour, the former minister of Palestinian nongovernmental organizations affairs, told Al-Monitor the effect Abbas's health has had on the Palestinian Authority:
Abbas's current health crisis seems to affect his future the most, and it happened to reveal the extent of the political crisis within the Palestinian Authority, which has not opened up about the truth of what [Abbas] is going through. The PA is intentionally keeping the public in the dark so as to avoid certain situations that Abbas's associates do not seem to be ready to face.

They seem to be avoiding talking about what could happen after Abbas, a question that may pave the way for political chaos if agreement is not reached over a constitutional political mechanism to choose a successor.
Abbas currently holds three positions of authority: chairman of the Fatah political party, chairman of the Palestinian Liberation Organization and president of the Palestinian Authority.
These positions could next be filled by Jibril Rajoub, former head of the Preventative Security Force in the West Bank; Mahmoud Aloul, vice chairman of Fatah; Majed Faraj, head of the Palestinian General Intelligence Service; and Brig. Gen. Tawfik Tirawi. All are Fatah officials who have the support of armed Palestinian groups.
Ynetnews said that these armed groups, located in the West Bank, "are comprised of refugees from the al-Aqsa Martyrs' Brigades, the military wing of Fatah during the Second Intifada." This union is "supposed to provide the candidates with firing power in the event that the impending succession war will involve violence and the use of weapons" (ibid).
These top Fatah officials know that the transition to a new political leader might well prove to be violent. Ynetnews wrote of Abbas's possible departure:
The second scenario is that the political situation will revert back to the Second Intifada days, when inner conflicts between the Palestinian groups deteriorated into violent clashes and chaos in the streets. Hamas might benefit from such a scenario and gain power in the West Bank, while Fatah members are fighting among themselves.
Foreign Policy labeled the Palestinians' violent March of Return protests, which have been taking place since March, as "a desperate bid to provoke a crisis." Hamas, Fatah's political rival, is trying to create a crisis that it can then take advantage of but it is beginning to run out of options.
Hamas first took power in 2006, when it won a majority from voters in the Gaza Strip, despite overwhelmingly negative international opinion. But Abbas refused to relinquish power. This sparked a factional war between Fatah and Hamas. By mid-2007, after about 600 Palestinians had been killed in the fighting, Hamas had taken full control of Gaza, and it had forced Abbas to retreat to the West Bank.
Gaza's 2014 war with Israel heavily damaged the area. Since then, reconstruction projects have drained Hamas of its funds. Combined with an Israeli blockade and the recent border closures, Hamas is suffering from a severe lack of funds.
Hamas began encouraging border protests in an attempt to gather more favor from the international community and increase resentment against Israel. So far, it has been a fairly successful endeavor, but it is slow and irregular compared to how Hamas leaders usually operate. They would rather take advantage of a chaotic situation.
A post-Abbas civil war inside Fatah could give Hamas the opportunity it is looking for.
Just as Hamas snatched power in the Gaza Strip by taking advantage of a factional war, it could snatch power in the West Bank by taking advantage of the succession struggle, especially if it becomes violent. The Trumpet has been watching this trend for 25 years. In "Iran Conquered Lebanon … Now What?", the Trumpet wrote in 2008:
The Arabs of the Fatah party currently control the West Bank. However, Hamas terrorists (and weapons) are present throughout the West Bank and there is little doubt that they are working toward getting control of this strategic region of Israel.
Hamas's ultimate goal is to overrun Jerusalem. Such an event would likely inspire many moderate Arabs in East Jerusalem to suddenly turn radical. Zechariah 14 prophesies this Arab conquest of East Jerusalem. Control of the West Bank, the southern portion of which adjoins the city of Jerusalem, is therefore a crucial step for Hamas to achieve its goal.
For more information on this coming violent clash and Jerusalem's future, please read editor in chief Gerald Flurry's booklet Jerusalem in Prophecy.