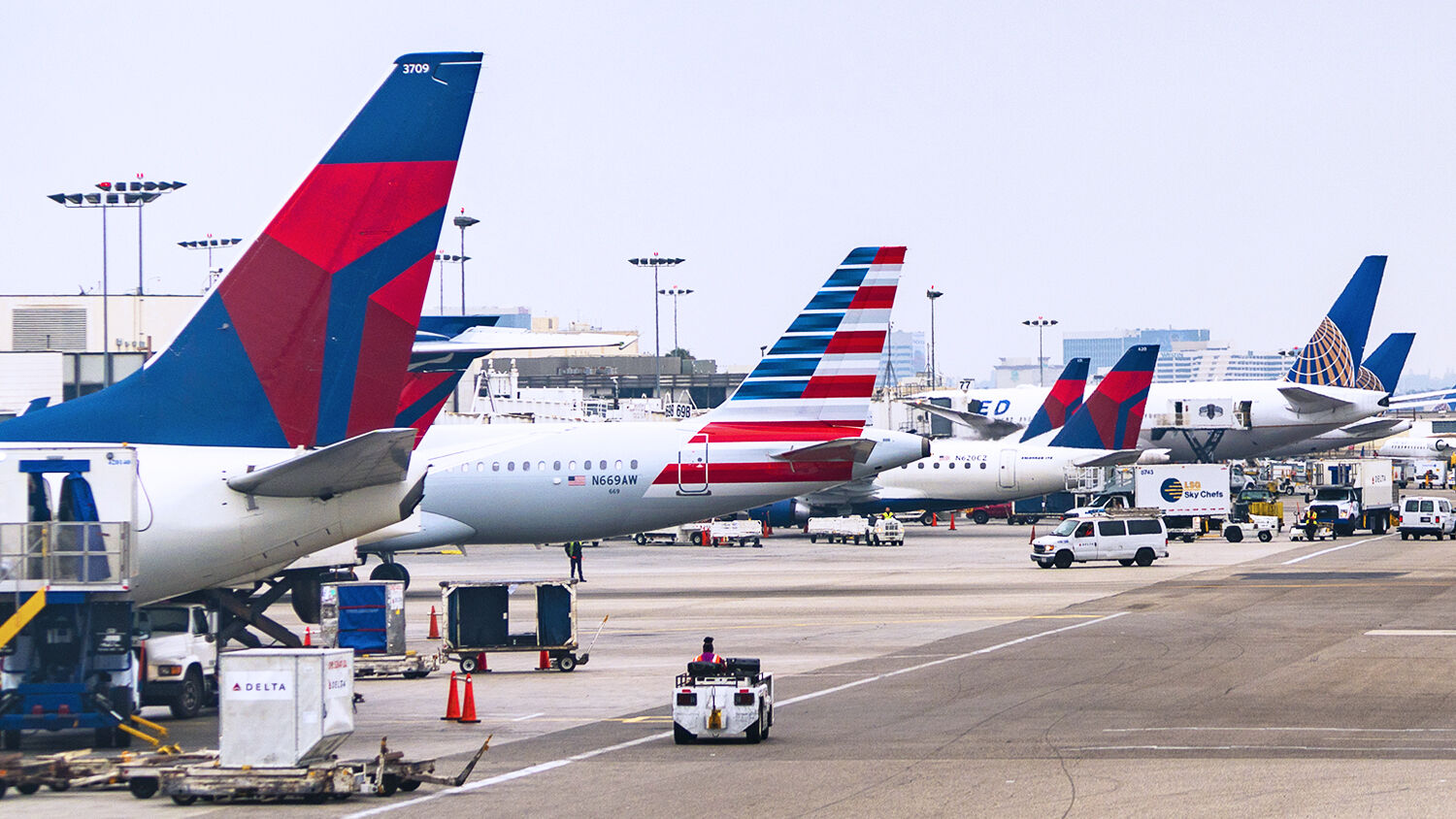 U.S. Airlines Bow to China on Taiwan
American, Delta and United amend their websites to obey China's demands about how they should refer to Taiwan.
The three United States legacy airlines—American, Delta and United—buckled on July 25 to Chinese pressure to change the way they describe Taiwan, disregarding advice from the White House to ignore Chinese demands.
In late April, the Civil Aviation Administration of China instructed dozens of international airlines to amend their websites to no longer state or imply that Taiwan is an independent country. The instruction said they should instead refer to it as "Taiwan, China."
In 1949, a Chinese civil war ended with forces from the Communist party fighting a party called the Kuomintang off the mainland and onto the island of Taiwan. The war effectively divided China into the two nations of China and Taiwan. And the Communists of the mainland have claimed rule over Taiwan ever since. They view Taiwan as a rogue territory that needs to be reunited, by force if necessary, with the rest of China under the rule of the Communist party.
The airlines were allotted 30 days to make the changes or suffer disruption of their operations throughout China, the world's second-largest aviation market.
Numerous airlines, including British Airways, Air Canada, Deutsche Lufthansa AG and Philippine Airlines wholly and swiftly obeyed China. Japanese and South Korean carriers slowly and begrudgingly followed suit.
But the White House denounced the demand as "Orwellian nonsense" and urged U.S. airlines to ignore it. Press Secretary Sarah Sanders said the demand was "part of a growing trend by the Chinese Communist Party to impose its political views on American citizens and private companies."
U.S. airlines asked China for an extension, and were given until July 25. For months they held out, hopeful that the governments of the U.S. and China would reach a resolution before the deadline arrived.
But in the absence of such a resolution, on the final day before punitive measures could take force, American, United and Delta made the changes demanded by the Chinese.
All three removed references to Taiwan, yet they stopped short of specifically labeling Taiwan as part of China.
American Airlines, which previously called Taiwan's capital "tpe, Taiwan," now labels it "tpe - Taoyuan International," a reference to the city's primary airport. Delta now lists it as "tpe Taipei,"—with no word following the dangling comma. And United Airlines—the last to cave in to China—now lists the destination as "Taipei (tpe – Taoyuan)."
The Wall Street Journal called these measures "meet[ing] Beijing halfway" and said it is unclear whether the "minimal compliance" of the U.S. airlines will be "sufficient to avert China's promised reprisals."
Since the airlines have shown that they are willing to capitulate to China, it is likely that the Chinese government will feel emboldened and soon push for full compliance.
For decades, the people of Taiwan have lived in fear of military invasion from Chinese forces. But the island has managed to remain independent thanks to military equipment, political support and security assurances from its primary ally, the United States.
In recent decades, however, America's support for Taiwanese independence has weakened. In 1998, Bill Clinton became the first American president to publicly oppose Taiwanese independence. Trumpet editor in chief Gerald Flurry said at the time that Clinton's statements meant it was only a matter of time before Taiwan would come under China's rule.
"The Chinese leaders pressured the president and America to speak against our freedom-loving friends [in Taiwan]," Mr. Flurry wrote in our August 1998 issue. He continued:
The people of Taiwan fear for their future. They feel betrayed. … Once again, America has showcased its broken will to the whole world. … How could anyone fail to see that Taiwan is destined to become a part of mainland China? These 21 million people are going to be forced into the Chinese mold; and it is going to happen for one reason: because of a pitifully weak-willed America. Does freedom really mean so little to us?
Mr. Flurry's understanding of the situation is based on Bible prophecies recorded in the books of Leviticus and Daniel. At the time he wrote the article, the likelihood of Taiwan being swallowed up by China may have seemed remote. But today, with China growing mightier and more belligerent on the Taiwan issue, and with the U.S. failing to challenge that belligerence, it is easy to see how Mr. Flurry's forecast could soon come to pass.
To understand the significance of the rise of China in the context of Bible prophecy and to know what to expect for the future, please request a copy of our free booklet Russia and China in Prophecy.