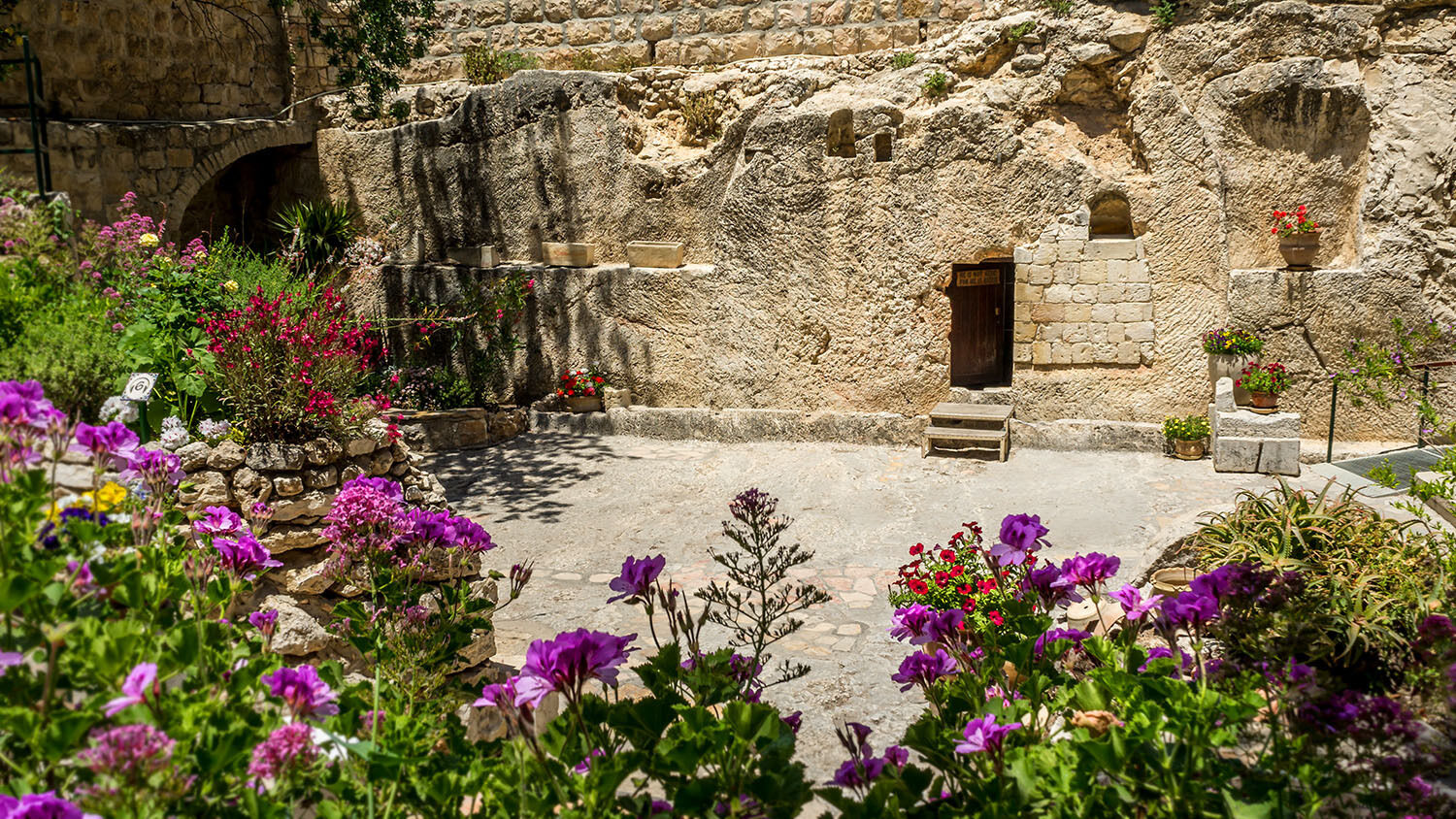 Is Male Cowardice the Story of Christ's Crucifixion?
New York Times columnist claims the fundamental lesson was that 'the men fled; the women stayed.'
Ahead of the Easter holiday, New York Times opinion writer Ross Douthat took the liberty of using the events surrounding Jesus Christ's torture and murder to attack men as being inferior to women.
In "God and Men and Jordan Peterson," Douthat wrote, "The men fled; the women stayed. That's the story of Easter weekend in the New Testament."
First, the story of Easter weekend is actually about bunnies, eggs and chocolate—none of which are found in the Bible. But this writer is saying that the premise of Christ's crucifixion is male cowardice! He is actually using the one inspired book that actually honors and upholds the office of a husband and father to denigrate and malign male authority! This is where the #MeToo movement has brought us today.
What is actually central to the events surrounding Christ's crucifixion? Read John 19 and notice the male authority, leadership, sacrifice, love and commitment!
God's master plan is about family, and the Head of God's Family is the Father. John 3:16 says that "God [the Father] so loved the world, that he gave his only begotten Son, that whosoever believeth in him should not perish, but have everlasting life."
Douthat believes (emphasis added throughout):
Most of Jesus's male disciples vanished when the trouble started, leaving His mother and Mary Magdalene and other women to watch by the cross, prepare His body for His burial, and then (with the men still basically in hiding) find the empty tomb.
But what does your Bible say? Again, read John 19. Notice verses 25-27: "Now there stood by the cross of Jesus his mother, and his mother's sister, Mary the wife of Cleophas, and Mary Magdalene. When Jesus therefore saw his mother, and the disciple standing by, whom he loved, he saith unto his mother, Woman, behold thy son! Then saith he to the disciple, Behold thy mother! …"
By this point, Mary's husband Joseph had died. Despite the fact that Christ was in agony after having His body shredded by the scourging, He managed to reach out on behalf of His grief-stricken mother. What love and outflowing concern He had for others, and in this case, for His widowed mother. He looked at John, the disciple whom He loved, and said, You take care of my mother!
Verse 27 concludes: "And from that hour that disciple"—that was John (a man)—"took her unto his own home." John stepped up to serve and comfort Christ's mother.
After Christ died, Douthat said that it was the women who prepared His body for burial. But notice verse 38: "And after this Joseph of Arimathaea, being a disciple of Jesus, but secretly for fear of the Jews, besought Pilate that he might take away the body of Jesus: and Pilate gave him leave. He came therefore, and took the body of Jesus."
Mark's account says, "Joseph of Arimathaea, an honourable counsellor, which also waited for the kingdom of God, came, and went in boldly unto Pilate, and craved the body of Jesus" (Mark 15:43).
It was Joseph of Arimathaea, a wealthy disciple of Christ (and a man), who went to Pilate boldly! The Jews were in a frenzy about crucifying Christ, so this would have taken a lot of courage. It took a courageous and honorable man to retrieve the body of Christ and prepare it for burial.
Notice who else was there to help Joseph prepare the body for burial. "And there came also Nicodemus, which at the first came to Jesus by night, and brought a mixture of myrrh and aloes, about an hundred pound weight" (John 19:39).
We first encounter Nicodemus in John 3, when he came to Christ by night because he was afraid of being persecuted. But here, these two men were seen boldly preparing for proper burial the body of a man who was viciously hated by the most powerful people in Judea.
"Then took they the body of Jesus, and wound it in linen clothes with the spices, as the manner of the Jews is to bury. Now in the place where he was crucified there was a garden; and in the garden a new sepulchre, wherein was never man yet laid. There laid they Jesus therefore because of the Jews' preparation day; for the sepulchre was nigh at hand" (verses 40-42).
Your Bible makes it very clear that late Wednesday afternoon, Joseph of Arimathaea and Nicodemus (two men) prepared Christ's body for burial.
Douthat then used his distorted view of the gospels to make a point about male absence in religion today. There are about 10 percent more women than men attending Christian churches and denominations in the United States. But as the Federalist's Matthew Cochran pointed out in response to Douthat, the dearth of male leadership is not limited to religion alone. It runs through our entire society!
"We've long been observing the same kind of sex gap in higher education," Cochran wrote. "According to recent numbers, women make up a 57.3 percent majority of college students."
What we are seeing in our society is the fulfillment of Isaiah 3:12: "As for my people, children are their oppressors, and women rule over them. O my people, they which lead thee cause thee to err, and destroy the way of thy paths."
Why is all this happening? It is the result of broken law. Ephesians 5 provides teaching and instruction about how marriages should be conducted in order to produce happy families and, in turn, happy societies. God makes it clear that the husband is to be the loving head of the wife, and the wife is to be in loving submission to her husband.
Cochran concluded his article by writing:
God's instructions to husbands and wives in Ephesians 5 is probably the most hated Bible passage in America. Without exception, both in church and at seminary, every time I have heard Ephesians 5 taught, the "husbands, love your wives" part was laid out straightforwardly with a healthy dose of shame for men who do not aspire to love their wives as Christ loves the church.

This is as it should be—flattery of men is not the solution here. Nevertheless, when those same teachers taught the part that instructs wives to submit to their husbands as unto Christ, they spent the entire time hedging—explaining nothing while piling up (often dubious) exceptions until submission had no tangible meaning at all. And that's if they didn't just gloss over it entirely.

This is poor instruction, particularly when we consider which part our culture is most apt to rebel against. If we teach the female half of our congregations that God's instruction is to be carefully avoided, the male half is going to learn the same lesson—and they won't be oblivious to the blatant hypocrisy.
If Douthat wants to use the Bible to make a point, he should acknowledge the fact that the disciples whose lives were in danger forsook Christ and fled. He should acknowledge the fact that the often-maligned Scriptures highlight the roles of women here in the gospels and elsewhere. (Other articles at the New York Times and elsewhere often ignore the honor that the Bible gives to women and their roles.) But he should also acknowledge the faithfulness of some of the men on the scene. And he should acknowledge the heroic faithfulness of Peter and the other apostles who went on to dedicate their lives to the living Christ: Peter went on to be crucified himself for his faithfulness to Christ! The New York Times should acknowledge the other 99 percent of the Bible that establishes the godly role of men and the godly role of women! And it should acknowledge the perfect, godly, masculine example of Jesus Christ Himself.
Cochran pointed out that our people don't believe and obey the instructions of God contained in the Bible—we just pick and choose what we want to believe. Douthat's article is certainly proof of this.
If you would like to learn more about this subject, I discussed it at length on my April 13 Trumpet Daily Radio Show. If you would like to know more about the most momentous event in human history, the crucifixion and resurrection of Jesus Christ, read our reprint article "When Was Christ Crucified and Resurrected?"