Iran-Backed Terrorists Attack Oil Tanker
Changing Houthi tactics could soon affect you.
Iran-backed Houthi terrorists attacked a civilian oil tanker on April 3. The targeted ship is believed to be a Saudi vlcc supertanker carrying more than 2 million barrels of oil. No crew was injured, and the ship itself sustained little damage.
Still, this failed attack could have global ramifications.
If confirmed, this would be the second such attack on civilian vessels by Houthi forces. The first was on January 6. In that assault, an unmanned vessel detonated against a tanker. Again, there was little damage. Other attacks have successfully targeted coalition vessels or other military ships in the area.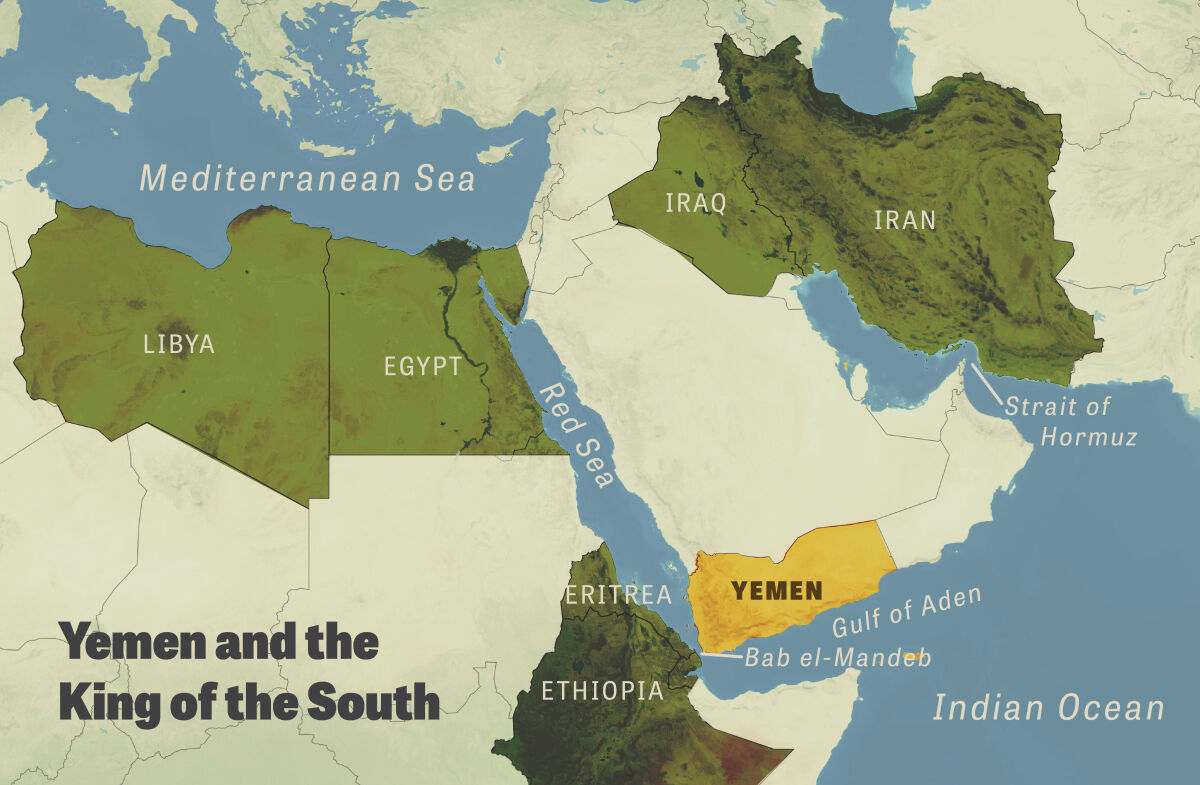 In the most recent attack, the Houthi perpetrators sent a message. It showed its willingness and ability to endanger what is perhaps Europe's most important sea-lane. Houthi leadership recently suggested they could change tactics and target commercial shipping if the Saudi-led coalition did not pull back from the rebel-held port of al-Hudaydah.
At the southern tip of Yemen lies the Bab el-Mandeb Strait, the sea passage between the Gulf of Aden and the Red Sea that ultimately links Asian ports to European ports. An estimated 20,000 ships pass through this pivotal sea-lane every year, 55 ships per day, carrying 15 percent of all seaborne trade. Included in this $700 billion worth of trade is 10 percent of the world's seaborne oil, almost all of which is for Europe.
TheTrumpet.com assistant managing editor Richard Palmer covered this on the April 4 edition of the Trumpet Daily Radio Show.
The Houthi are clinging to their last port city. Under relentless coalition bombardment, desperation is setting in. Reports in February said that coalition forces caught Houthis in the Red Sea planting dozens of mines. The mines were placed far north of the Bab el-Mandeb in a wider section of the Red Sea. But the Houthis choose to and succeed in planting mines in the extremely narrow Bab el-Mandeb chokepoint, maritime trade will face serious complications.
Now factor in Iran.
Soon after the latest tanker attack, The Drive reported, "With continued and potentially increasing support from Iran, the [Houthi] group's ability to launch stand-off attacks at sea and on land could further improve in the near term."
Iran wants total control of Middle Eastern sea-lanes. It already has a tight grip on the Persian Gulf via the narrow Strait of Hormuz. Control of the Bab el-Mandeb would give Iran immense leverage against Europe and other nations that depend on free navigation through the Arabian Sea.
The Houthi takeover of Yemen is "changing the course of the Middle East in many ways. And that is what we need to understand," said Trumpet editor in chief Gerald Flurry in a 2015 Key of David program titled "The Yemen Crisis." "It is going to affect all of us. It is going to affect individual lives in this country [the United States] in a way that I think is hard for people to imagine. … Yemen is one of the most strategically important countries in the world, certainly in the Middle East."
Were this sea-lane to face a credible threat or somehow be blocked completely, Europe would panic. The Continent could completely rethink its position on security and trade. This is a change the Trumpet has warned of for decades. We are watching for Europe to be provoked to action by aggressive actors in the Middle East.
We often point to prophecies in Daniel 11:40. Here you can read of a European conglomerate being "pushed" by another regional power. As long-time Trumpet readers know, these powers are a German-led Europe and Iran-led radical Islam. For more on this conflict, read our trend article "Iran and Europe Heading for a Clash of Civilizations."
In 2015, Mr. Flurry wrote that the Houthi takeover of Yemen's capital was proof that "Iran is implementing a bold strategy to control the vital sea-lane from the Indian Ocean to the Mediterranean Sea."
Even if pushed out of Yemen, Iran will continue to try to get a choke hold on the major sea-lanes in the region, especially in the Red Sea and Mediterranean. If successful, Tehran could use this choke hold to squeeze Europe.
The strategy Iran is currently pursuing in Yemen was outlined thousands of years ago in your Bible. So was its end result. To learn more, read our article "Libya and Ethiopia Reveal Iran's Military Strategy."