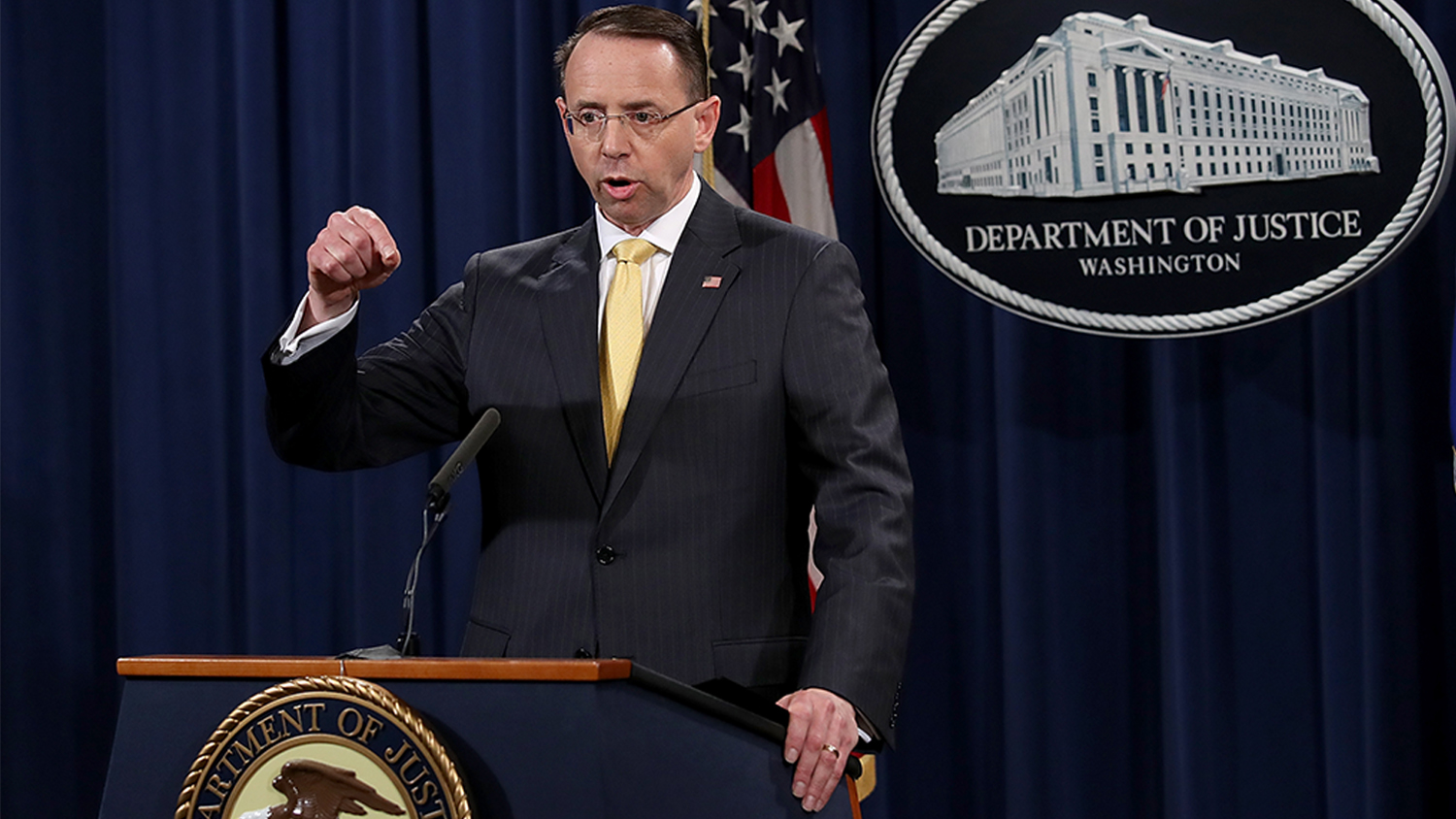 The Truth About Russia's Disinformation Campaign
By keeping Americans pitted against each other, Russian agents hope the United States will be too weak to counter their ambitions.
A grand jury indicted 13 Russian nationals and three Russian businesses last Friday on charges of conspiracy to defraud the United States. Twelve of the individuals work for Russia's Internet Research Agency, which is a state-funded agency that tries to help Russian business online. Special Counsel Robert Mueller's indictment accused the Internet Research Agency of setting a "strategic goal to sow discord in the U.S. political system, including the 2016 presidential election."
Charges against the 13 individuals included conspiracy, identity theft and failure to register as foreign agents. They are also accused of breaking laws that limit the use of foreign money in U.S. elections.
The indictment accused the Russians of spreading derogatory information about Democratic presidential nominee Hillary Clinton and Republican candidates Ted Cruz and Marco Rubio. Meanwhile, they supported Democratic candidate Bernie Sanders and Republican candidate Donald Trump. Their aim, according to prosecutors, was "information warfare against the United States." They were "spreading distrust toward the candidates and the political system."
While the identities of the Russia nationals is new information, the goal of the Internet Research Agency has been known for some time. Sen. James Lankford, who sits on the Senate Intelligence Committee, warned in September that Russia had paid social media operatives to inflame social divisions in the U.S. He noted that Russian operatives had been sharing the hashtags #TakeAKnee and #BoycottNFL. They were trying to stir up both sides of a political debate on whether football players should stand for the national anthem.
Two months later, lawyers for Facebook, Twitter and Google testified before Congress that Kremlin-instigated content might have reached 126 million Americans.
Codirector of the Center for International Security and Cooperation Amy Zegart detailed in an article for the Atlantic that Russia's Internet Research Agency established two Facebook groups: Heart of Texas and United Muslims of America. After each group had more than 250,000 followers, the agency organized a "Stop Islamization of Texas" protest on May 21, 2016, outside a Houston mosque. Then it organized a "Save Islamic Knowledge" protest for the same day, time and place. The result was a Russian-organized protest and counterprotest pitting Americans against Americans.
By Deputy Attorney General Rod Rosenstein's own admission, the indictment shows no evidence of collusion with the Trump campaign or any American citizen. So the indictment is not about a Russian collusion scandal but a Russian subversion scandal. Major media sources are reporting that the Mueller indictment proves the Russians wanted Trump to become president. But a careful reading of the text shows that the Internet Research Agency supported groups like Black Lives Matter and United Muslims of America.
These indicted Russians work for an agency with ties to the Russian government, and they employed a classic strategy of "disaggregation." This is the process of identifying existing social and economic splits in rival nations, worsening these splits with propaganda, then taking advantage of the civil unrest that results.
Of course, this is not the first time Russia has tried to inflame political divisions in America. Vladimir Putin's old boss in the kgb, Yuri Andropov, used propaganda in the 1970s to inflame racial tensions in the United States. Russia hoped that a race war would distract the U.S. from opposing Russia. Now the Internet is giving modern-day disinformation agents a platform that Comrade Andropov could have only dreamed of.
By keeping political parties fighting, Russia hopes that Americans will be too distracted to counter Russia. This strategy seems to be working. America's ideological divide is wider than at any point since the post-Civil War Reconstruction Era ended in 1877. The main blame for this tragedy rests with the American people, but Russian subversion has likely made it worse. Even mainstream commentators are now talking about the possibility of a second civil war. History shows that when a nation falls into division and infighting, these internal crises leave it vulnerable to attack by foreign enemies.
This is exactly what God prophesies will soon happen to America. Why? Because Americans have rebelled against His law. In Ezekiel 5, God reveals that there will be a time of violent rioting in the cities of America just before they suffer a foreign invasion. The dangerous level of ideological division in modern-day America is leading to the fulfillment of this prophecy.
To understand more about what this ideological division is doing to America, read "America's Coming Civil War" by Trumpet editor in chief Gerald Flurry.