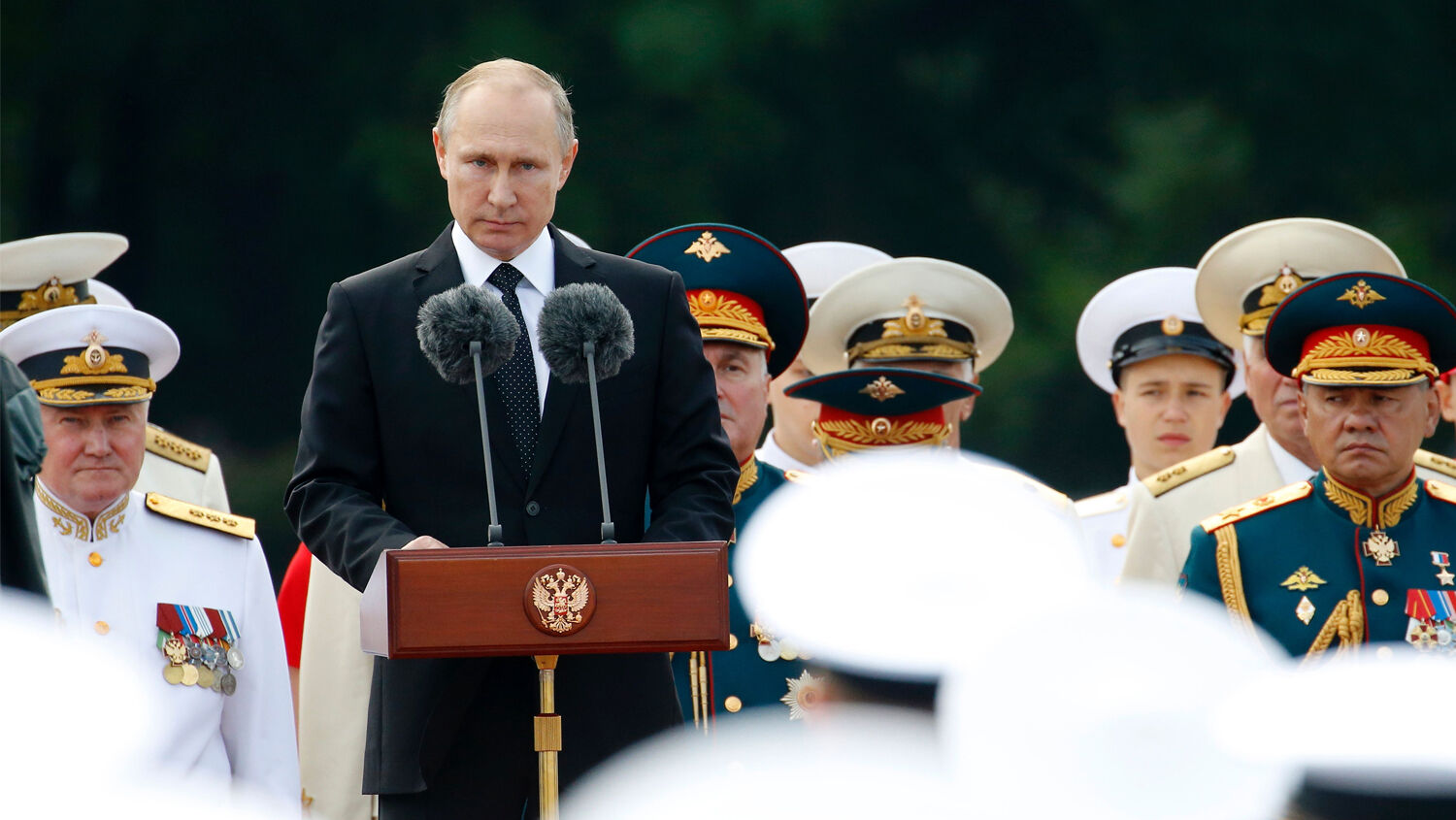 Russia to Build Full-fledged Naval Base in Syria
Russian President Vladimir Putin submitted an agreement to the State Duma on December 13 for Moscow to create a full-fledged naval base in Syria's Mediterranean coastal city of Tartus.
Former head of the Russian Navy's Main Staff, Adm. Viktor Kravchenko, told Interfax that the move "will strengthen the operational capabilities of our fleet in the Mediterranean and, in general, Russia's position in the Middle East."
Since the Soviet era, Russia has maintained a logistics hub in Tartus, but Kravchenko said "this is a small territory" with considerable limitations.
At present, first rank ships must remain in Tartus's outer roads and be refueled and serviced with the assistance of auxiliary fleet vessels. The new plan calls for the channel to be deepened and widened enough to accommodate such large ships.
The expanded base will involve "all types of protection and defense, call of ships—to cruisers of the first rank," Kravchenko said. "They will be able to replenish supplies, and personnel will have a rest."
The new plan also calls for constructing a complex of administrative and residential buildings, and adding two new piers that can moor vessels with a displacement of more than 10,000 tons.
Vasily Kashin, senior research fellow at the Higher School of Economics in Moscow spoke to the Trumpet about the Tartus expansion on December 15. "Our presence in Mediterranean is more limited than it used to be," he said of the Russian naval influence in the region. Due to reductions since the Soviet era, the current Russian presence there is generally "maintained by smaller ships like frigates or corvettes," he said. "Such ships have shorter endurance and need to undergo refueling and maintenance more frequently."
Kashin says for this reason, Russia will benefit from having "a better-equipped base" at Tartus.
Kashin added that the Tartus expansion will give Russia "a tripwire force," which can "prevent possible attempts to attack or blockade Russian partners in the region, such as Syria."
Russia, due to its unsatisfactory natural geography, has long desired warm water ports. Moscow's annexation of Ukraine's Crimean Peninsula in 2014 was motivated largely by this desire, and Russia's expansion in Tartus is driven partly by the same aspiration. Having a full-fledged naval base in Tartus would give Russia invaluable options if the Bosporus and/or Dardanelles were blocked. A greater presence in Tartus will also boost Russia's ability to project power into the Middle East and the Mediterranean.
Russia's growing control over the Middle East, its ability to project power into the Mediterranean, its increasing focus on military preparedness, and its expansionism into Ukraine and beyond have many Europeans concerned. And this concern will spur Europe to transform itself into a unified and formidable force.
"We need to watch what is happening in Russia and how Europe responds to it," Trumpet editor in chief Gerald Flurry writes in The Prophesied 'Prince of Russia.' "[S]ome Europeans recognize that Putin's power maneuver on Ukraine was no isolated incident …. The Ukraine crisis continues, and America is sleeping through it. But Europe is deeply alarmed! The changes this crisis provokes in Germany and Europe will shake the nations!"
To understand more, order a free copy of Mr. Flurry's booklet The Prophesied 'Prince of Russia.'