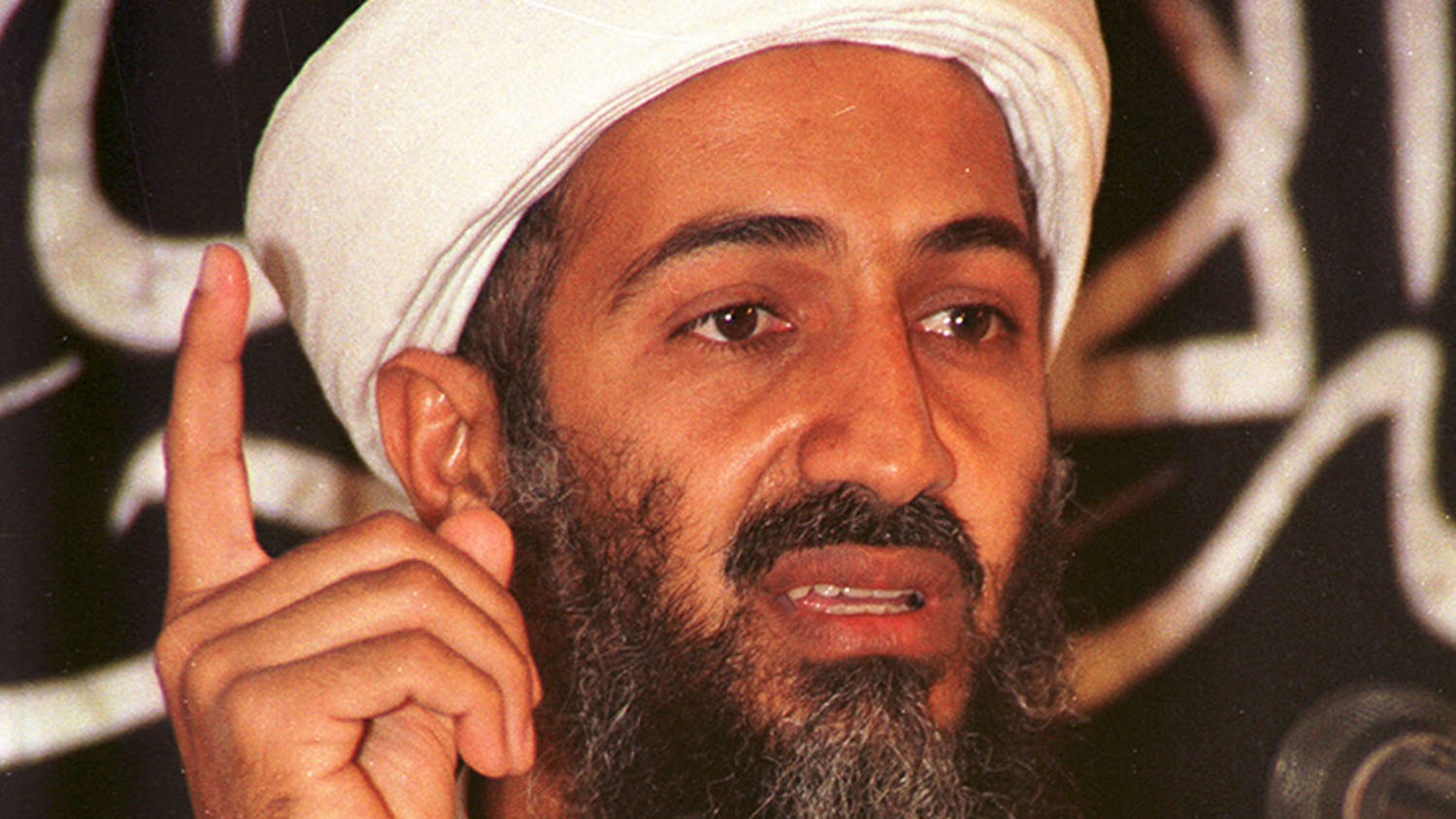 Bin Laden Files Expose Collusion Between Iran and al Qaeda
If you've read the Trumpet for very long, you're familiar with the phrase "he was right." We usually apply this specifically to the accuracy of Herbert W. Armstrong's prophetic teachings. But it certainly applies to the Trumpet as well! Notice what the Telegraph wrote on November 1 about the Osama bin Laden files that the Central Intelligence Agency made public on Wednesday:
A newly released trove of documents recovered from Osama bin Laden's Pakistan compound have revealed "secret dealings" between Iran and al-Qaeda. …

A never-before-seen 19-page document purportedly written by a senior member of al-Qaeda details an arrangement between Iran and members of the group to strike American interests in "Saudi Arabia and the Gulf."

In exchange, Shia Iran offered Sunni militants "money, arms" and "training in Hezbollah camps in Lebanon."
According to the Telegraph, Iran's ties to al Qaeda "have until now mostly been shrouded in secrecy" (emphasis added throughout). Trumpet readers, however, have not been in the dark when it comes to collusion between Iran and Al Qaeda. Notice what Trumpet writer Richard Palmer wrote in his 2013 article, "Was Iran Behind the Benghazi Attack?":
And Benghazi? These kinds of links can often take years to fully uncover. Last November, a Washington District Court heard that Iran trained the al Qaeda operatives responsible for the 1998 embassy bombings in Kenya. …

It took 13 years for Iran's involvement in the Kenya bombings to become public. It may take time before all the facts are known, but already there's some good evidence that Iran had a hand in the Benghazi attack.
We now know that Iran was helping to train al Qaeda terrorists long before the attack on Benghazi in 2012. As Richard noted, it may take a few years for the trail of evidence to be revealed, but eventually, the truth comes out!
The documents reveal that, in addition to providing money, training and weapons to al Qaeda, "Iranian intelligence facilitated the travel of some operatives with visas, while sheltering others."
It took six years for the CIA to finally release this information, but the Trumpet was already aware of these facts. Look again at what Palmer wrote back in 2013:
Reports from the U.S. Treasury Department expose a partnership between the two. In the summer of 2011, it announced that the United States had uncovered an al Qaeda network operating in Iran under an agreement between al Qaeda and the Iranian government. "Iran is a critical transit point for funding to support al Qaeda's activities in Afghanistan and Pakistan," it wrote.

"Al Qaeda's core financial pipeline—which runs from Kuwait and Qatar, through Iran, to Pakistan—depends upon an agreement between al Qaeda and the Iranian government to allow this network to operate within its borders," wrote Under Secretary for Terrorism and Financial Intelligence David S. Cohen, in written testimony in October 2011 (emphasis added throughout).

The next February, the Treasury reported that Iran's Ministry of Intelligence and Security "has facilitated the movement of al Qaeda operatives in Iran and provided them with documents, identification cards, and passports." It said it had "also provided money and weapons to al Qaeda in Iraq (aqi) … and negotiated prisoner releases of aqi operatives."
At the same time that so many commentators were dismissing the possibility of an al Qaeda-Iranian alliance due to their Sunni-Shia divisions, the Trumpet was warning that they were in full cooperation mode!
"The Sunni-Shia divide is real and significant," Palmer wrote. "But Iran and al Qaeda's hatred for the West is even more powerful. Iran and al Qaeda have fallen out in the past. But they also have a proven record of working together."
Now compare that with what it says at the end of the Telegraph piece from Wednesday:
Speaking at a national security seminar organized by the Foundation for the Defense of Democracies in Washington DC last month about the release of the documents, Mike Pompeo, CIA director, said al-Qaeda and Iran have always built "secret and open" ties.

Mr. Pompeo attributed the relationship between the two parties to the fact that they view the West as a common enemy, referring to an "ideological consensus" of their cooperation against the West.

He added that the two sides did not fight against each other because they considered the West a greater threat to them.
That's exactly what we said four years ago! In fact, for decades we have warned over and again that al Qaeda, the Islamic State, the Taliban, al Shabaab, Boko Haram, Ansar al Sharia, etc., are just distractions from the greatest threat of all—the prophesied "king of the south" and world's number-one state sponsor of terrorism—Iran.
I recently discussed the Islamic State "distraction" on one of my radio programs: "Bible Prophecy Right Again! The Islamic State WAS a Distraction." You can listen to it here.