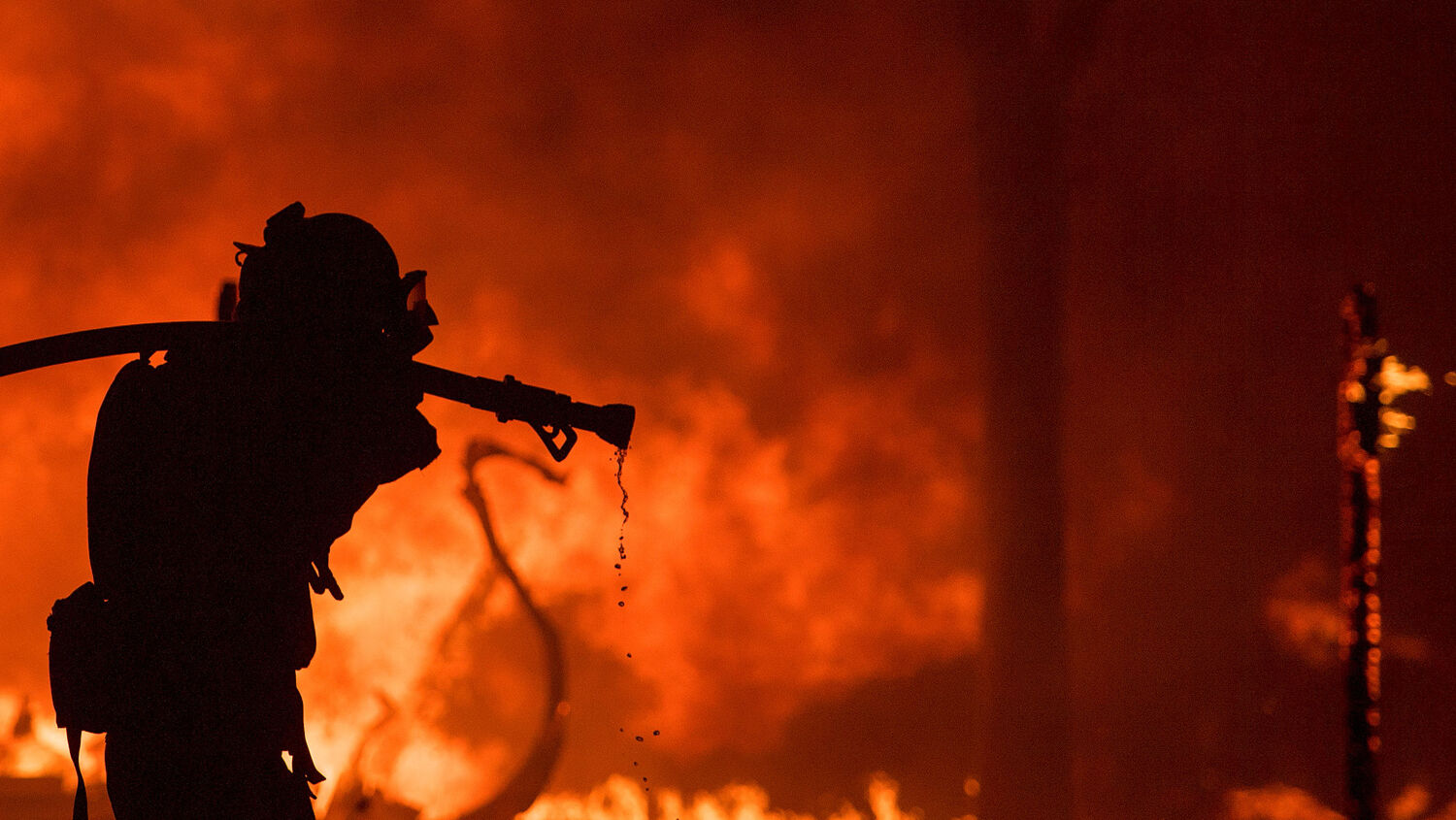 Why Yet More Californian Wildfires?
California is being hit with more fires more often. Why?
California has been hit by the deadliest wildfires in its history. Thirty-one are confirmed dead and hundreds are missing, as of Friday. Authorities expect the number of confirmed dead to rise. Across the state an area the size of New York City—roughly 190,000 acres—has been burned. Three thousand five hundred structures have burned to the ground.
Descriptions of the destruction includes terms such as "nuclear zone," "apocalyptic" and "jaw-dropping."
Like the hurricanes that have hit the elsewhere in the United States, these fires could also have disastrous economic impact. The fires hit the Napa and Sonoma regions of California, some of the state's most famous wine-growing areas. They account for 10 percent of California's wine industry. California is the world's fourth-largest wine producer. The industry generates over $100 billion in economic activity and pulls in 20 million tourists annually. The Washington Post notes:
But the impact of Napa and Sonoma is much larger than the numbers show. The region has become a wine and food mecca, a draw not only for wine tastings but for weddings, anniversary trips and events. The region also makes much of the nation's high-end wine, and the fires could have a disproportionate impact on the fine-wine market, said Stephen Rannekleiv, a beverage analyst at Rabobank International.
Why is California being hit by so many fires? This is not merely a freak incident. According to California governmental statistics, the state has experienced nearly 6,000 fires so far this year. Over the same period last year, that figure was 4,400.
The total area destroyed is also increasing. This year over 400,000 acres have burned. The five-year average over the same period is 200,000.
This same trend of worsening natural disasters is hitting America nationwide. Why?
In our booklet Why 'Natural' Disasters? we wrote:
The God of the Bible is not impotent. He wields the punitive sword of flood and mildew—and also that of drought (Deuteronomy 28:22; 11:17). Sometimes He uses both at the same time in order to heighten their corrective power: "And also I have withholden the rain from you, when there were yet three months to the harvest: and I caused it to rain upon one city, and caused it not to rain upon another city: one piece was rained upon, and the piece whereupon it rained not withered" (Amos 4:7). Notice—this is God talking through His Prophet Amos. God causes these weather disasters! In one region God sends a drought—in another region, floods—and it all happens right before harvest time. And why? God causes it because we haven't returned to Him (verse 8). Amos is trying to help us see the connection between extreme weather upsets and human sin.
God is behind these weather disasters, and it appears California is being singularly pummeled. Trumpet editor in chief Gerald Flurry explained the reason for this in an article titled "California Disasters Continue—Why?"
The fires have generated many poignant and personal stories of loss—perhaps more than usual for these kind of events. There is the couple who barely survived by spending six hours in their neighbor's swimming pool, the pregnant mother who escaped on a bicycle, and the 14-year-old who died after his family's car caught fire.
Why would a loving God allow or inflict that kind of tragedy? It's a question so many ask in the wake of these events. And it is one that our free books Mystery of the Ages and Why 'Natural' Disasters? answer.