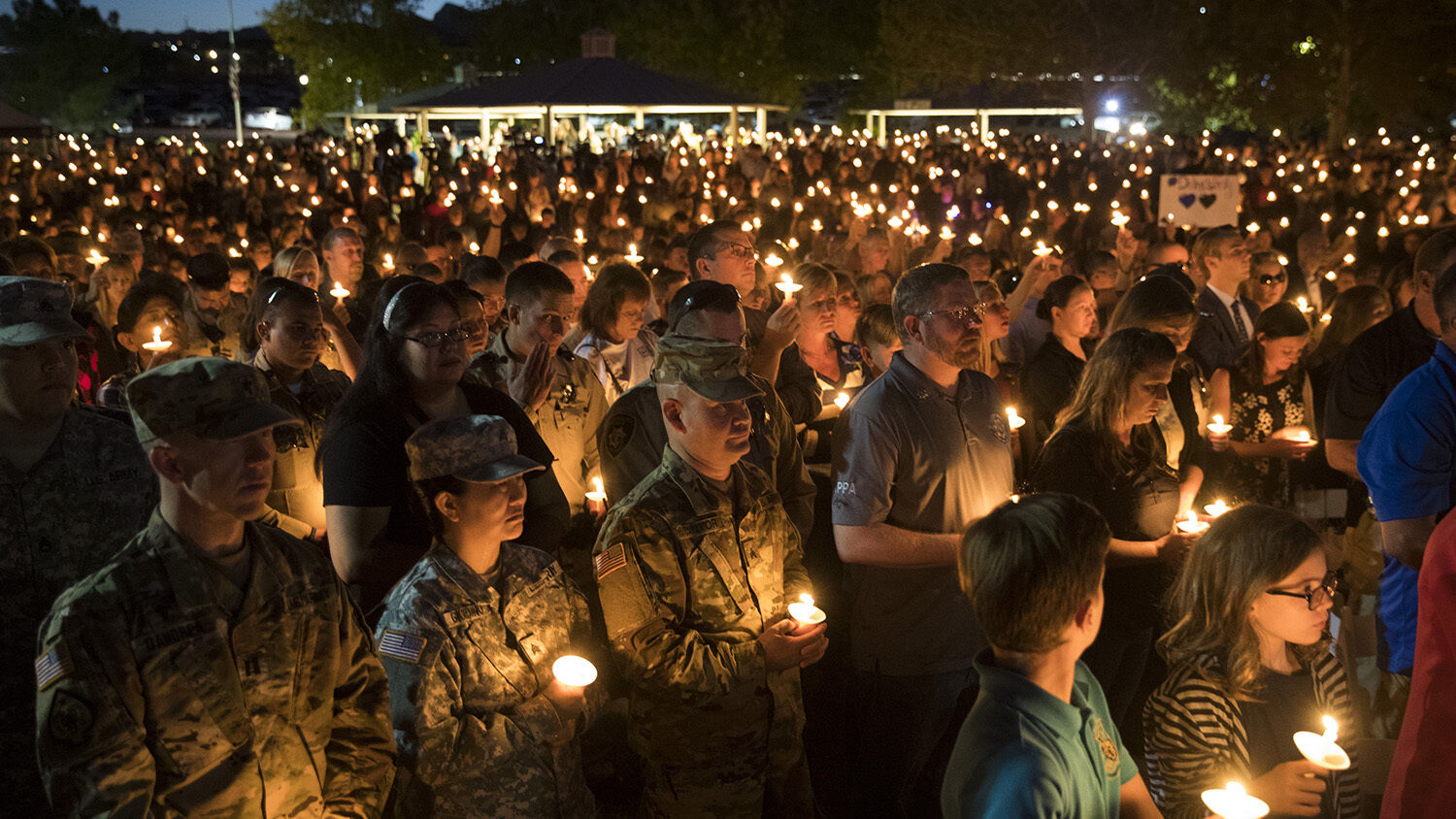 Seeking Answers to the Las Vegas Tragedy, the Media Stumbles
How can we stop more Las Vegas tragedies?
The following is from a Trumpet Brief sent out last week. These daily e-mails contain personal messages from the Trumpet staff. Click here to join the nearly 20,000 members of our mailing list, so you don't miss another message!
Horrifying news continued this week with the massacre in Las Vegas. (You can hear our Trumpet Daily Radio Show programs about this here and here.)
Nightmares like this are part of the curses on our lawless society.
The Prophet Isaiah wrote, "[T]heir works are works of iniquity, and the act of violence is in their hands. Their feet run to evil, and they make haste to shed innocent blood: their thoughts are thoughts of iniquity; wasting and destruction are in their paths" (Isaiah 59:6-7).
As the media try to make sense of this, they focus on a few basic themes. One is that they all seem to agree how good the people were who were targeted, and how good the people were who helped them, and how good America is for being resilient in the face of such evil.
They also want to blame this tragedy on Congress and on poor gun control.
None of these responses will prevent more tragedies like this in the future. In fact, it is all a distraction that prevents us from dealing with the deeper sickness in our society.
"The way of peace they know not; and there is no judgment in their goings: they have made them crooked paths: whosoever goeth therein shall not know peace. Therefore is judgment far from us, neither doth justice overtake us: we wait for light, but behold obscurity; for brightness, but we walk in darkness" (verses 8-9).
You cannot make sense of the news of the day without the orientation provided by biblical prophecy. Commentators cannot provide any real context or meaning behind events like this. "We grope for the wall like the blind, and we grope as if we had no eyes: we stumble at noonday as in the night; we are in desolate places as dead men" (verse 10).
Meanwhile, God explains why these things are happening. And through Bible prophecy, He helps us see where they are leading.
If God is not in the picture, not only can we not understand events, but they will be leading to a catastrophic climax: human annihilation! (Matthew 24:21-22). That is a stark reality that the media and politicians are unwilling to face. If there is no God, we are not going to survive.
But there is a God. He is letting us go our own way to see that we cannot rule ourselves!
You know, if you have lived a while, that you can't solve your problems. I couldn't. I just made a disaster of my life trying to do things my way. I had to learn that that would never work!
What sort of disasters will it take before people learn that lesson?
"And take heed to yourselves," God says in Luke 21. Watch yourselves! You cannot trust your human nature. You can't trust anybody but God. Take heed, "lest at any time your hearts be overcharged with surfeiting, and drunkenness, and cares of this life, and so that day come upon you unawares. For as a snare shall it come on all them that dwell on the face of the whole earth" (verses 34-35).
This is a promise from God. Nightmares are not going to be restricted to cities like Las Vegas and pockets of the world. Tribulation is coming upon all those on this whole Earth. God is going to correct all people!
So here is what you need to do, and I need to do, and we all need to do: "Watch ye therefore, and pray always, that ye may be accounted worthy to escape all these things that shall come to pass, and to stand before the Son of man" (verse 36).
Moffatt translates that verse as, "From hour to hour, keep awake!" Keep awake! A lot is happening in this world, and we need to be paying close attention!
If we do that, and put our trust in God, we don't need to fear what is happening in the world. Of course, we are human and we can get cowardly. I can, too. But I know that if I put my faith and trust in God, I know He will do exactly what He says. He fulfills His word every single time!