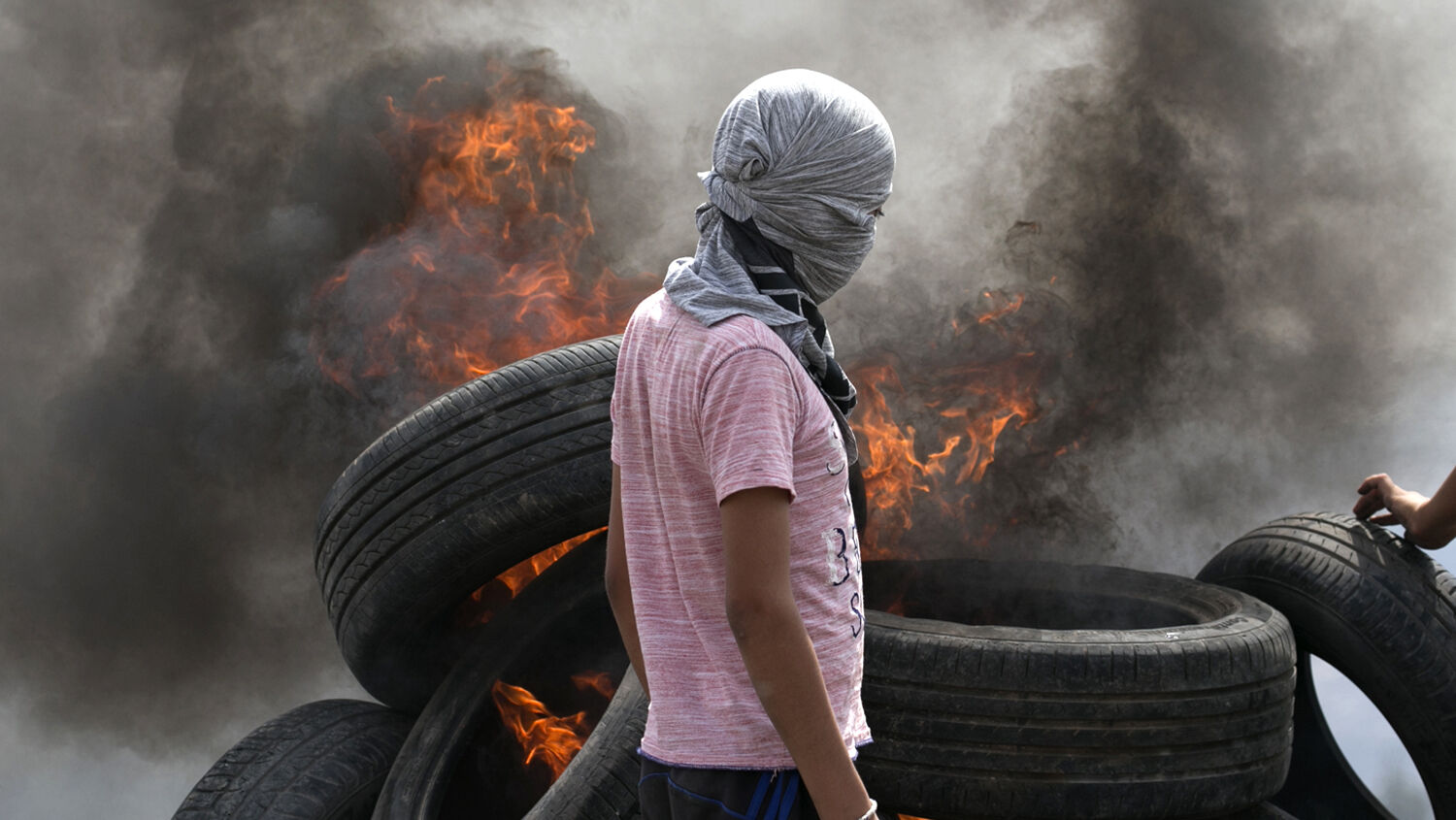 Interpol Accepts 'Palestine' as a Member 'State'
Yet another sign that global anti-Semitism and Palestinian terrorism against Israel are about to get worse, not better—for now.
An international police agency just invited a terrorist entity as its newest partner to fight terrorism.
On September 27, Interpol, a counterterrorism organization that facilitates international police cooperation, voted by secret ballot to accept the "state of Palestine" as one of its newest members. Seventy-five member nations of Interpol's general assembly voted to invite "Palestine." A mere 24 voted against it; 35 abstained.
(Listen to Trumpet executive editor Stephen Flurry discuss how upside-down the world is on this subject.)
The Palestinians have many links to terrorists. Yet they can now try to use Interpol to push bogus "law-enforcement" efforts (travel bans, extraditions, etc) aimed at Israelis. Worse yet, sensitive Interpol intel could more easily fall into the hands of Palestinian terror groups.
As the New York Post wrote in an editorial titled "Interpol's Invitation to Terrorism," "It's hard to think the world could get more dangerous, but it just did—as Interpol accepted the nonexistent 'state of Palestine' as a member. Who's next, [the Islamic State]?"
Think about it: Washington has designated Hamas, one of the two groups that run "Palestine," as a terrorist organization. The other, the Fatah-led Palestinian Authority, also backs terror, albeit less systematically. …

Nations committed to fighting terror (the United States, Israel) may now have to withhold info from Interpol for fear of leaks—weakening its effectiveness and paving the way for more crime and terror.
Palestinians inspired by Fatah and Hamas have rammed cars, vans, trucks and earthmovers into Israelis, just like the Islamic State has inspired its "lone wolves" to use vehicular terrorism against targets in Nice, Berlin, Stockholm, Edmonton, Westminster and Barcelona.
The Palestinian Authority—ostensibly the government for the "state of Palestine"—directly supports these terrorists. Terrorists' families are guaranteed lifetime stipends. The comparison to the Islamic State is apt. In at least one incident, Palestinian leaders and Islamic State militants argued over credit for stabbing an Israeli policewoman.
All totaled, Palestinian terrorists have conducted 184 stabbing attacks and 60 vehicular attacks against Israelis in the past two years.
The large majority of nations supporting this measure demonstrates contempt for the State of Israel. Israeli Prime Minister Benjamin Netanyahu recently claimed that the world was becoming more friendly to Israel. It may appear so on the surface, but the Interpol vote shows this is false.
The Bible prophesies that Israel has much to fear for the rest of the world. But the Bible also prophesies of a time of great peace for the city. For more on these prophecies, read our free booklet Jerusalem in Prophecy.