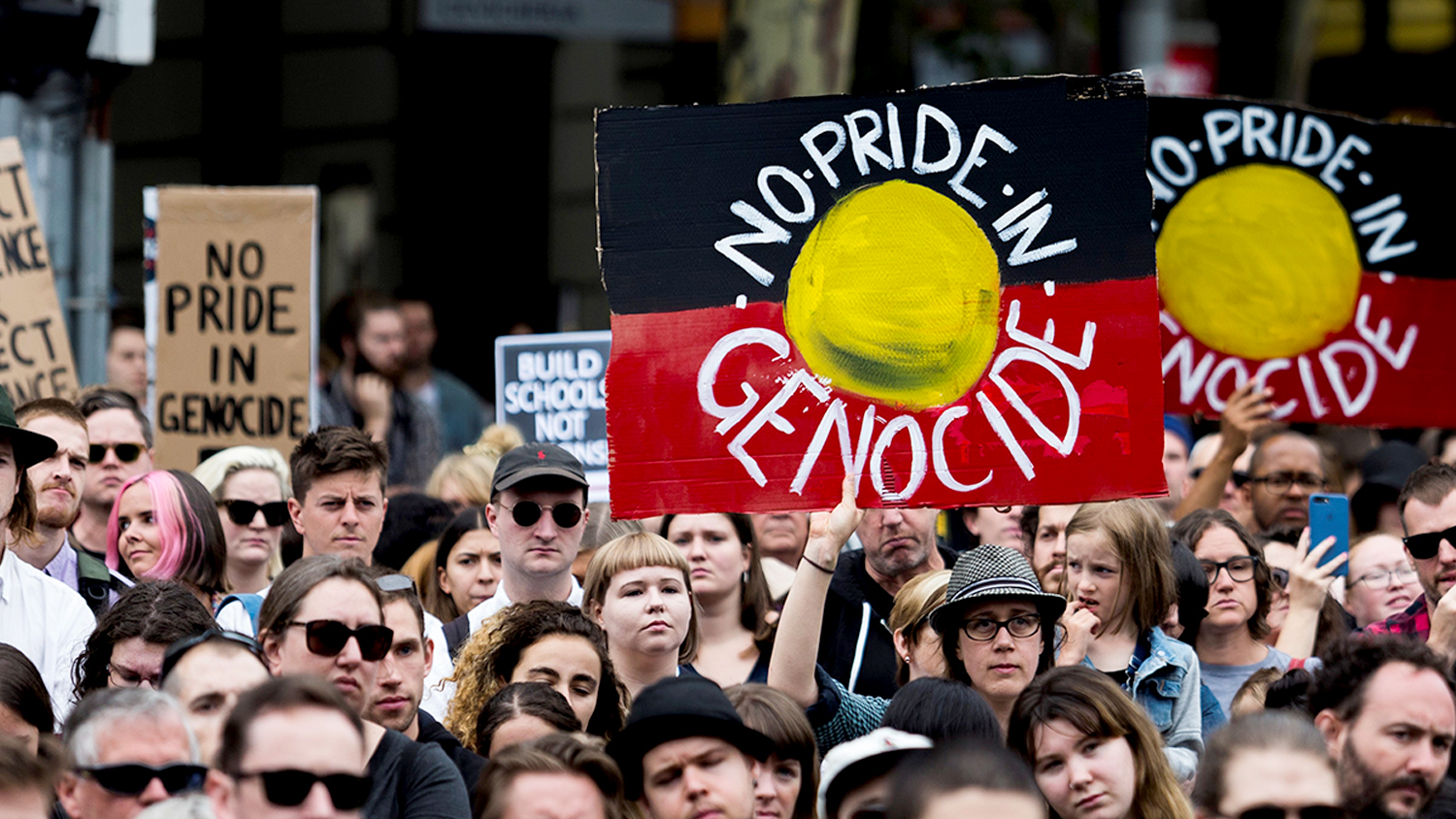 Australia Day or Invasion Day?
Australia is turning its back on its national day.
January 26 is supposed to be a national day of celebration across Australia. It marks the arrival of the British 1st Fleet in 1788. It means backyard cricket, barbecues, and an overwhelming sense of pride and love for country.
But some parts of Australia want nothing to do with it. Instead of veneration for Australia Day, the liberal left is trying to turn it into a day of shame, disaster and genocide.
On September 13, Moreland City became the third city council to vote in favor of scrapping this national celebration, dropping all references to January 26 as Australia Day. The city says Australia Day is disrespectful to Australia's indigenous peoples.
Council member Sue Bolton stated at the meeting, "It would be like celebrating the Nazi Holocaust."
Yarra and Darebin were the first two cities to cancel celebrations. When they did so, the government stripped their city councils of the right to hold citizenship ceremonies, which are typically held on Australia Day. But Moreland has not yet been stripped of those rights.
Australian Prime Minister Malcolm Turnbull criticized the decisions of these city councils, stating, "An attack on Australia Day is a repudiation of the values the day celebrates: freedom, a fair go, mateship and diversity."
But the attack on Australia Day reaches far deeper than many realize. It's not just an attack on Australia's national history, but an attack on its history with God.
Trumpet editor in chief Gerald Flurry discussed the danger of forgetting history in a recent Key of David television program. He said, "That's where we begin to go wrong. You reject secular history, and then you reject Bible history, and then you reject God."
Britain and its colonies received special national blessings of wealth and power from God. It wasn't any superior virtue of these people that made these nations great; it was God's blessings. This truth was once commonly acknowledged in America, Britain, Australia and elsewhere. United States President Abraham Lincoln said in 1863, "We have been the recipients of the choicest bounties of heaven. … [W]e have vainly imagined, in the deceitfulness of our hearts, that all these blessings were produced by some superior wisdom and virtue of our own."
These blessings came from God. God had a spectacular plan behind the rise of Britain, America and other nations. By destroying that history, these protesters are making it harder to understand that plan, to understand what God is doing on Earth, and, ultimately, to connect with God.
Comparing Britain's history in Australia with the Nazi Holocaust shows more than a huge ignorance of history—it betrays a hatred of it. For more on what a gross distortion of facts this represents, read our article "The British Nazi Empire?"
Mr. Flurry said in his recent Key of David program "The Fatal Danger in Not Teaching History": "Hating one's own history is a dangerous disease!" This disease is eating away at Australia. Leviticus 26 shows that these national blessings were conditional upon obedience to God's laws and that disobedience to them would produce curses.
It's clear that God is no longer blessing Australia: It is being devoured by an epidemic of curses. The divide in Australia continues to worsen, racial tensions are increasing, the economy is struggling, and over the past few years, Australia has been hit with severe drought and storms.
A study of the nation's history with God would provide the solution to these problems. But by turning our attention away from this history, we have turned away from the solution.
This severing between Australia and Britain is set to continue and the rejection of history will lead to more problems. To understand this subject, watch "The Fatal Danger in Not Teaching History."