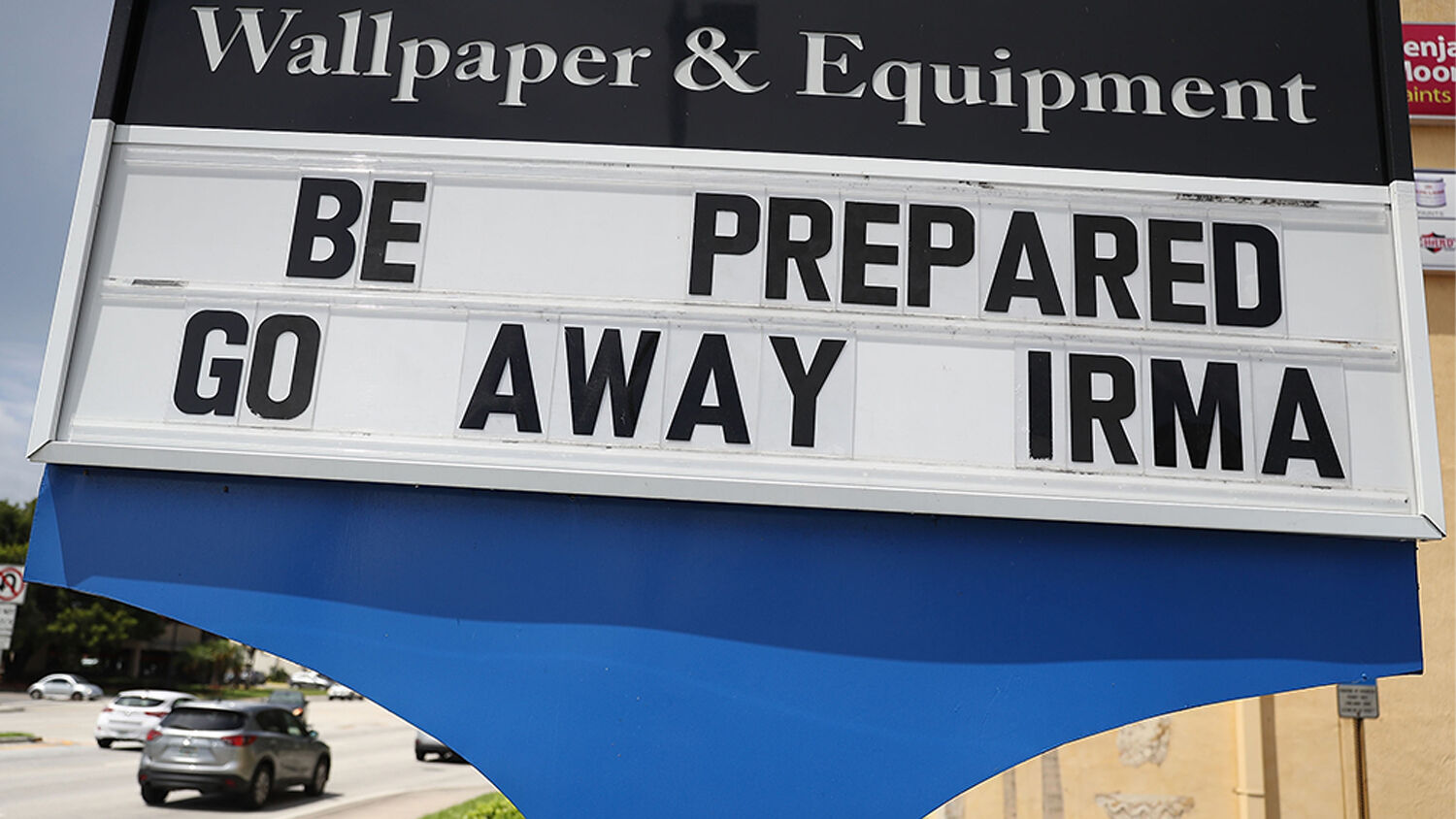 Hurricane Irma: Is God Healing America?
The critical words that a politician omitted from the Bible
The following is from yesterday's Trumpet Brief. These daily e-mails contain personal messages from the Trumpet staff. Click here to join the nearly 20,000 members of our mailing list, so you don't miss another message!
It is being said that Hurricane Harvey will be the most expensive weather-related disaster in America's history. Now Hurricane Irma, the largest hurricane ever recorded in the Atlantic, is devastating the Caribbean and could hit Florida very hard.
One of the top leaders in the United States government has been active in recovery efforts. He stated how this land could be healed, and he quoted 2 Chronicles 7:14. One of my fellow ministers heard him and explained that this politician said if we humble ourselves and pray, God will heal our land. But he omitted the most critical part of that verse!
If our land is to be healed, we must get the scriptures right and understand those promises from God accurately! Jesus Christ said we must live by every word of God—not just a shortened version of a verse (Matthew 4:4).
Surely anyone looking at the problems besieging America right now would agree that our land needs to be healed. But do you know why it needs that healing?
2 Chronicles 7:14 says, "If my people, which are called by my name, shall humble themselves, and pray, and seek my face, and turn from their wicked ways; then will I hear from heaven, and will forgive their sin, and will heal their land." That is an absolute promise! Do you believe God?
But that American leader misquoted the verse. He left out the part about turning from our wicked ways.
Is that too strong for a politician to state? Do we have wicked ways we should turn from? If you understand the Bible, and what is happening in our nation today, you know that we do!
God promises here that if we turn from our wicked ways, He will forgive our sin and heal our land. This is a powerful scripture from the living God telling us how to solve our problems! If He didn't follow through, that would make Him a liar—and you know, if you know God, that can't be true! This is what the wonderful, loving God tells us because He doesn't want to see us suffer through all these calamities! We ought to be very attentive to that. He wants to heal our land.
In a crisis, people do begin to talk about seeking God. But they're not getting deeply enough into the Word of God.
When you see such horrific problems like Hurricane Harvey, you have to ask yourself, is God blessing America? We sing the song "God Bless America" all the time in this nation. But is God hearing our prayers? Is He healing our land? Or is it the opposite?
Experts say America has never seen anything on the scale of Hurricane Harvey. It was unprecedented—beyond anything we've ever experienced. Could God have a hand in that? He is trying to wake us up. He is telling us how to heal our land and avoid such horrors and curses! But if we continue rejecting His Word, then there won't be a good outcome.
The message in 2 Chronicles has never been more needed. But we must not omit any words. We have to see our part in the process so we can claim this marvelous promise from God!
I taped a Key of David television program on this subject that will air this weekend. I encourage you to watch that program for more information and to better understand just how important the book of Chronicles is to us today.