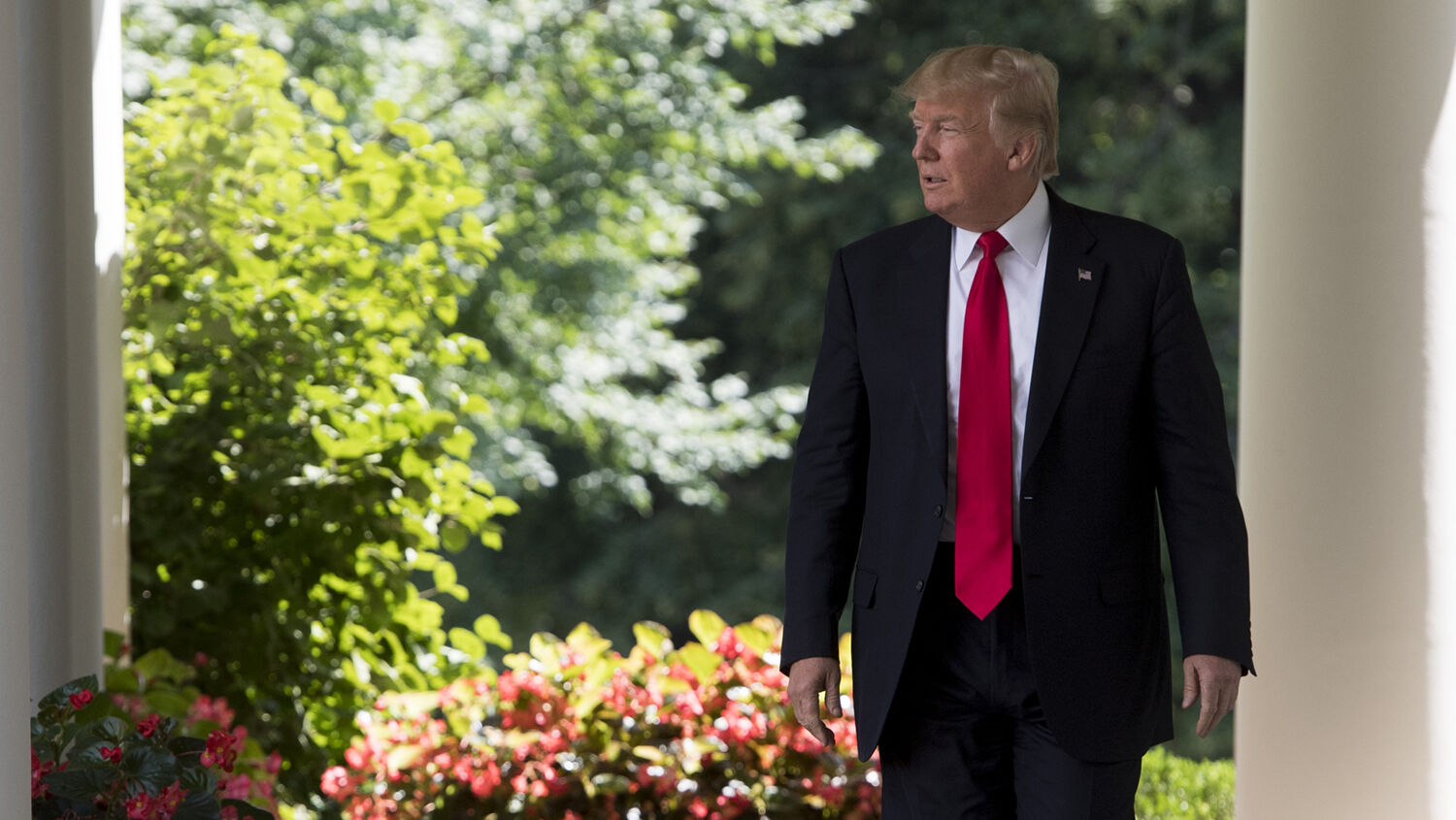 President Trump Announces Ban on Transgenders in U.S. Military
With his agenda stalled and the Republican Party divided, the president reaches out to his evangelical supporters.
The election of President Donald Trump seemed to be a major victory for homosexuals and transgenders in the United States. President Trump is the first U.S. president to openly support homosexual "marriage" from the beginning of his first term. While former President Barack Obama misled the public on his true opinions regarding homosexual "marriage" during the 2008 election, presidential candidate Trump proudly claimed to be more supportive of the lgbt community than Hillary Clinton. He criticized North Carolina for requiring public school students to use restrooms that correspond to their biological sex. He invited Bruce Jenner to use any restroom he wanted at Trump Tower. And he earned a reputation as the "most pro-lgbt Republican nominee in history."
Thus, many were caught off-guard when President Trump tweeted last Wednesday that he plans to reinstate a ban on transgenders in the U.S. military:
https://twitter.com/realDonaldTrump/status/890193981585444864
https://twitter.com/realDonaldTrump/status/890196164313833472
https://twitter.com/realDonaldTrump/status/890197095151546369
The president makes a valid point concerning the medical cost incurred by allowing transgenders in the armed forces. A 2016 rand study commissioned by the Pentagon found that it would cost $2.4 million to $8.4 million per year for the Military Health System to pay for the sex-reassignment surgeries, hormone treatments and psychotherapy demanded by transgender soldiers. While $8 million is a relatively small fraction of the $50 billion the Pentagon already spends on health care, every soldier who requests a sex-reassignment surgery cost the Military Health System seven times more than normal. Those calculations do not even attempt to factor in potential medical costs incurred by putting people with unstable hormone levels in a combat situation.
As Iraq war veteran J.R. Salzman tweeted after the president made his announcement, "War is no place for people who are mentally, emotionally, or physically confused or in turmoil." Emotionally unbalanced soldiers get people needlessly killed in combat.
One of the stranger parts of President Trump's announcement is that the Joint Chiefs of Staff was not informed of it ahead of time. Despite the fact that Mr. Trump said his decision was made after "consultation with my generals and military experts," Defense Secretary James Mattis was given only a day's notice about the decision. Gen. Joseph Dunford has since announced that the Defense Department will make "no modifications" to the current military policy until Mr. Trump issues an official directive to the Pentagon.
While the president's military advisers may have been surprised by his announcement, however, his religious adviser has been pushing for such a ban for a while. President Trump and Vice President Mike Pence met with evangelical advisers on July 10 at the Eisenhower Executive Office Building. During this meeting, pastors Johnnie Moore, Robert Jeffress and about 30 other evangelical Christians advised the president on issues like health care, taxes, religious liberty and judicial appointments. Moore said the policy on transgender people serving in the military was one of many topics that came up throughout the day, but that it was only briefly discussed. Just days before Trump's Twitter announcement, however, the evangelicals followed up with a signed letter asking the president to reverse the Obama-era policy allowing transgenders in the military.
While President Trump certainly is not a devoutly religious man himself, many of his supporters are conservative Catholics and evangelical Protestants. So with his agenda stalled and the Republican Party divided, it seems likely that Mr. Trump will start reaching out to his religious supporters. Ultimately, the problems in America today are not because of bad decisions by politicians; they are because of the sins of the people. Only one third of Americans think that it is morally wrong to live a transgendered lifestyle.
"America's problems are a direct result of America's sins," Trumpet editor in chief Gerald Flurry wrote in his free booklet Great Again. "No politician is going to 'make America great again,' no matter what people think! I would like to see it happen, but it isn't going to happen in this age. Everyone will come to recognize that truth before much longer! God will make America great again in the World Tomorrow. He is going to solve our problems—in spite of our rebellion. He will save America—and the world—at Jesus Christ's return, which will occur immediately after all these crises climax."