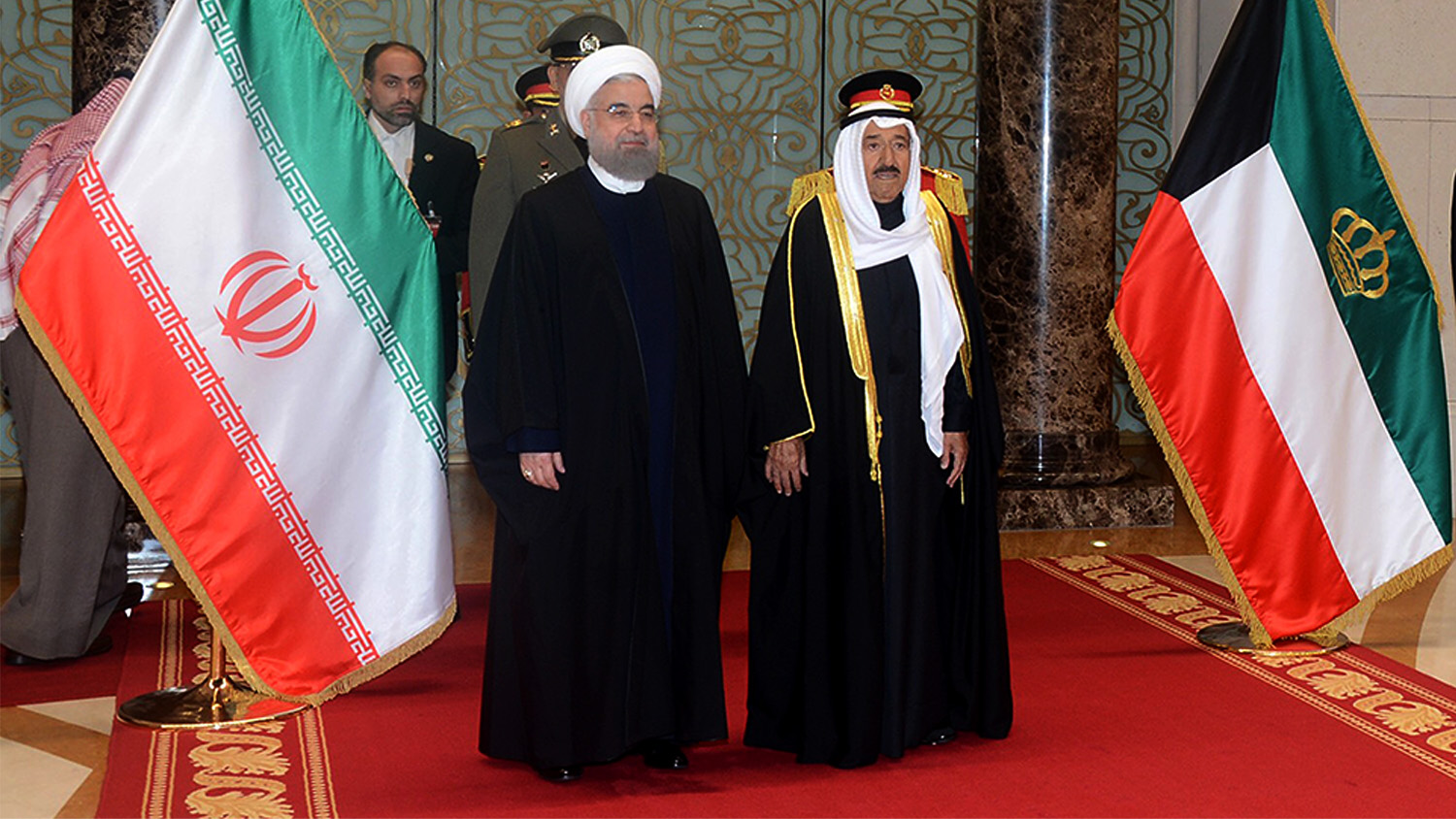 Kuwait Expels Iranian Diplomats
Did Kuwait just forfeit the role of moderator?
Diplomatic fissures created by the Qatar crisis are continuing to widen. In a shocking turn of events on Thursday, Kuwait announced that it was closing Iran's cultural mission and expelling the Iranian ambassador and 14 other diplomats. They have 45 days to pack up and ship out.
Analysts are flabbergasted by the sudden eviction. As is the case with the Qatar crisis, Kuwait has historically played the role of moderator in regional disputes. As early as February, Iranian President Hassan Rouhani was in Kuwait to soothe regional tensions.
As Reuters reported:
The expulsions were an unusual move for Kuwait, which avoids conflict and has worked at keeping good relations with all the countries in the region, and whose ruling emir is a regional diplomatic broker. Analysts said they thought the expulsion of the ambassador was the first ever by Kuwait.
The timing is far from coincidental. Right now, there is a fierce power struggle raging between Iran and the Saudi-led Sunnis. Qatar is the most recent war zone. And it looks like Kuwait may have just picked a side.
As most international news watchers are aware, a coalition of nations including Saudi Arabia, the United Arab Emirates (U.A.E.), Bahrain, Egypt and others cut off relations with Qatar in June. The idea was to pressure Doha to abandon relations with Iran and bow to a dozen other demands. Kuwait originally chose to maintain ties and play the role of moderator.
So far, the effort to coerce Qatar back into the fold has backfired. Qatar has instead shown remarkable resistance—no thanks to support from Iran, Turkey and Oman.
Perhaps sensing that their efforts were failing, Saudi Arabia, U.A.E., Bahrain and Egypt cut their demands down to just six broad principles. Still, Qatar refused to budge.
Kuwait claims that the expulsion was because of a Supreme Court ruling on June 18 regarding an Iranian-linked terror cell that was busted in 2015—unrelated to the Qatar crisis. But if this were the reason, why not expel the diplomats last month? Few believe Kuwait's claim. Instead, many believe they were expelled because Iran supports Qatar.
Iran is providing food aid and airspace—effectively negating the Saudi-led siege. It is little wonder then that Kuwait—likely with most other Gulf Cooperation Council members breathing down its neck—has chosen to reprimand Iran at this time.
It is a dangerous new turn. Without a moderator, who will stop the fissure from growing? Tensions are already historic.
The Kuwaitis have never expelled a diplomat before. And we have already seen unprecedented behavior from Oman. As the fissure expands, these "moderator" nations are finding it increasingly difficult to keep a foot on both sides.
Pay attention to which way they jump. This evolving scenario is shaping up to fulfill amazing events that were predicted thousands of years ago!
The Trumpet has forecast a fissure would appear in the region. On one side will be an Iranian-led power; on the other side will be a coalition comprised of many "moderate" Arab nations. You can read about this in our free booklet The King of the South and the article "A Mysterious Prophecy."
These predictions were made thousands of years ago, and right now, we are seeing them fulfilled in front of our eyes!
Kuwait is just the latest example of a region divided. Pay close attention, because prophecies in Psalm 83 and Daniel 11 state that there are powers that will come on the scene right at the end of the age of mankind—the exciting days we live in right now!