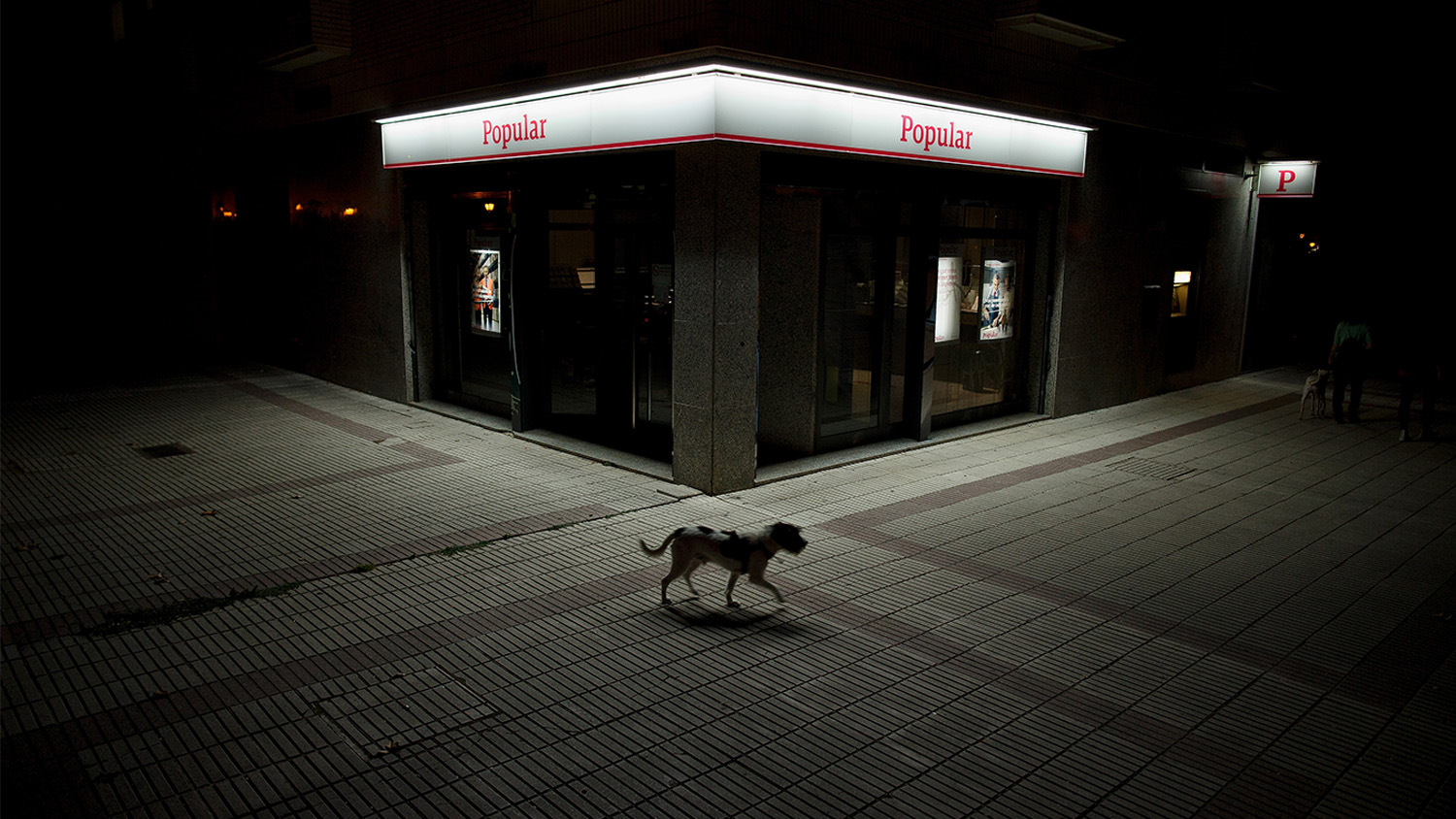 Meanwhile, a Bank Was Sold for €1
Spain's sixth-largest bank has fallen apart.
In the weird world of finances, where the laymen could mistake bank revenues for their ceo's end-of-year bonuses, sometimes it's nice to see a €1 transaction in the news.
But not when it's the sale of Spain's sixth-largest bank.
Two weekends ago, Spain's Banco Popular was scrambling to find a solution to its horrendous debt problems. On Monday, the chairman hoped the bank could be saved. On Tuesday, he called the Spanish Economy minister and told him they'd run out of money. On Wednesday, June 7, another bank, Santander, bought Popular for €1.
To give you an idea of the disaster this was, bondholders lost about €3.3 billion before Santander saved the failing bank.
In a kind of understated doublethink, European commentators praised the whole deal. "I think this is really great news for Europe, the financial sector and Spain that we were able to do this the way it has been done," said Santander chairman Ana Botin.
European financial junkies have been waiting to find out whether a new bank-rescuing system set up after the last crisis would work. Banco Popular's failure provided a test. It failed and Santander saved it. Thus, the whole situation was a success.
Perhaps for the rest of us, this logic doesn't really sit right. Banks failing is not a cause for celebration. It's a signal to ask just what is going on?
Then there's the aftermath. Spanish banks will be watched closely in the coming days, according to City A.M., which writes that Popular's fall "sparked fears over the strength of the sector":
Liberbank's share price fell 41 percent to €0.68 last week, as Santander rescued Popular by buying its rival for a nominal €1.

Meanwhile, the initial public offering (ipo) of Andalusia lender Unicaja, due this summer, could also be hit. … Banking sources also told the newspaper that the value of Unicaja's bonds had fallen by 15 points in the last week.
In an effort to stabilize the banking sector, Spanish authorities released a ban on short selling. Short selling is a technique of selling shares where you can make money when you think share prices will fall. That such a ban was employed is not exactly a sign of confidence.
To be clear, this is not to say it's possible to accurately predict the ridiculously complex world of finance. If you learn one thing from reading any financial journalism, it should be that economists have no idea what's going to happen.
Instead, the Trumpet uses this occasion to point its readers to statements made by Herbert W. Armstrong about the aftermath of a financial collapse. In 1984, he wrote that a banking crisis in America "could suddenly result in triggering European nations to unite as a new world power, larger than either the Soviet Union or the U.S."
Spain is only one of Europe's countries with banking problems. Some of the others, the piigs (Portugal, Italy, Ireland, Greece and Spain), as my old economics instructor used to refer to them, have even worse problems.
So while news-watching Americans are distracted by the nonsensical Comey hearings and Russian-collusion investigations, Europe's problems are simmering. They haven't gone away just because you don't hear as much about them. They're just waiting to explode.