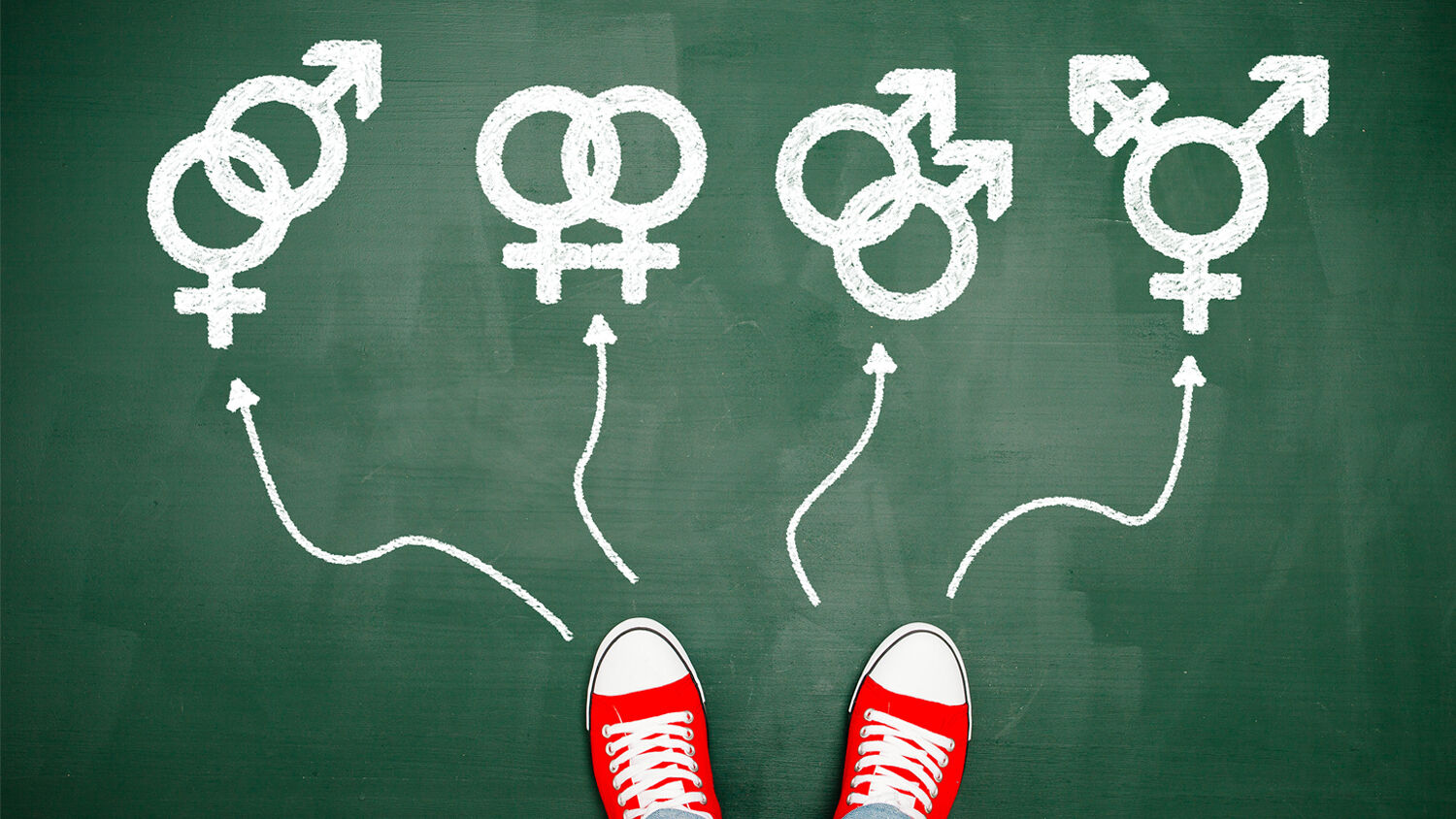 Illinois Imposes LGBTQ Agenda on Families
State of Illinois redefines morality and family, threatens punishment for dissenters.
The Illinois Department of Children and Family Services now requires foster parents and government workers to "promote the safety, adjustment and well-being of Lesbian, Gay, Bisexual, Transgender and Queer/Questioning (lgbtq) children and youth in the department's care," according to its newly instituted standards and procedures.
The department's comprehensive revision of state policies, published May 11, leaves department staff, volunteers and foster parents who reject lgbtq values with few options: redefine your values, enroll in mandatory lgbtq competency training programs or lose your job or foster child.
Below are excerpts from the department's Procedures 302—Appendix K (emphasis added):
dcfs

[Illinois's Department of Children and Family Services] will not tolerate exposing

lgbtq

children and youth to staff/service providers who are not supportive of children and youths' right to self-determination of sexual/gender identity.
In no instance should

lgbtq

children/youth be placed with a non-affirming caregiver who is opposed to sexual orientations that differ from the caregiver's own. Nor should

lgbtq

children and youth be placed with caregivers who are unwilling/unable to support children and youth whose gender identity or gender expression differs from traditional expectation.
All

dcfs

/

pos

staff, providers and foster parents are required to be culturally competent in serving the needs of

lgbtq

children and youth …. Therefore, any person who is involved with

dcfs

children/youth will complete mandatory training in

lgbtq

competency. …

dcfs

and

pos

staff must complete additional, mandatory standalone

lgbtq

training at least once per year. … Annual training in

lgbtq

competent care is required for all child-welfare providers; whether or not they believe they have care for or currently care for any

lgbtq

child/youth. …

dcfs

will require all staff to attend ongoing training and education regarding sexual orientation, gender identity and gender expression.
All

dcfs

/

pos

staff, providers and foster parents shall treat

lgbtq

children and youth in an affirming manner and proactively work to create a respectful space.
All staff should recognize that many adolescents are still exploring their sexual orientation, gender identity and/or gender expression. … Caseworkers and caregivers should facilitate exploration of any

lgbtq

matters through an affirming approach with children and youth ….
[

lgbtq

] children and youth are to be supported and respected without any effort to direct or guide them to any specific outcome for their exploration.
The department refers to these policies as mere "mandatory minimum standards." But they are far-reaching changes that essentially demand the acceptance of lgbtq values and training in lgbtq competency. Anyone "unwilling/unable" could lose his job or foster children.
These new policies impose a redefined morality on society!
The policy document instructs, "Do not … address a child/youth as deviant, pathological, immoral or in need of changing because of their sexual orientation, gender identity, gender expression or questioning status or allow a child/youth to receive services from such providers." According to the document, transgenderism and related practices "are developmental milestones, not problematic behavior."
Peter Sprigg, a senior fellow at the Family Research Council told the Christian Post, "It almost means that only if you are a liberal secularist can you be in service of foster kids." "And, frankly," Sprigg added, "I don't think there are enough liberal secularists who are interested in serving as foster parents and maintain the system. I think it is ultimately going to hurt them by driving potential foster parents out, a negative consequence by anyone's standards."
Even regular volunteers and state contractors could be negatively impacted by Illinois's childcare mandate, because the "dcfs will not accept the services of volunteers who fail to abide by Appendix K, and will not contract with private agencies who fail to adopt lgbtq policies that are at least as extensive as Appendix K."
Apparently, self-evident common sense has been completely turned on its head, as Melanie Phillips wrote in her book The World Turned Upside Down. "[S]elf-designated 'victim groups' have turned right and wrong, victim and aggressor inside out."
Pro-lgbtq organizations such as the American Civil Liberties Union and the Pride Action Tank reportedly influenced these new policies.
This brings to mind the Prophet Isaiah's assessment of today's upside-down world: "Woe unto them that call evil good, and good evil; that put darkness for light, and light for darkness; that put bitter for sweet, and sweet for bitter! Woe unto them that are wise in their own eyes, and prudent in their own sight! … Which justify the wicked for reward, and take away the righteousness of the righteous from him!"(Isaiah 5:20, 21, 23).
LifeSiteNews.com quoted Laurie Higgins of the Illinois Family Institute as saying something that ought to be commonsensical: "There is no research proving that children are best served by having gender dysphoria affirmed. Quite the contrary, the best research to date suggests that if gender dysphoria is not affirmed in young children, it diminishes over time."
Instead of allowing authorities to "direct or guide" lgbtq children to diminish their gender dysphoria, the state of Illinois is compelling them to promote it. It's a clear-cut fulfillment of the prophetic warning in Isaiah 1 and Isaiah 3 about severe leadership crises and about children ruling society.
Request a free copy of our booklet Redefining Family. It explains the significance of today's state-sanctioned immorality in a way that makes Bible prophecy come alive!