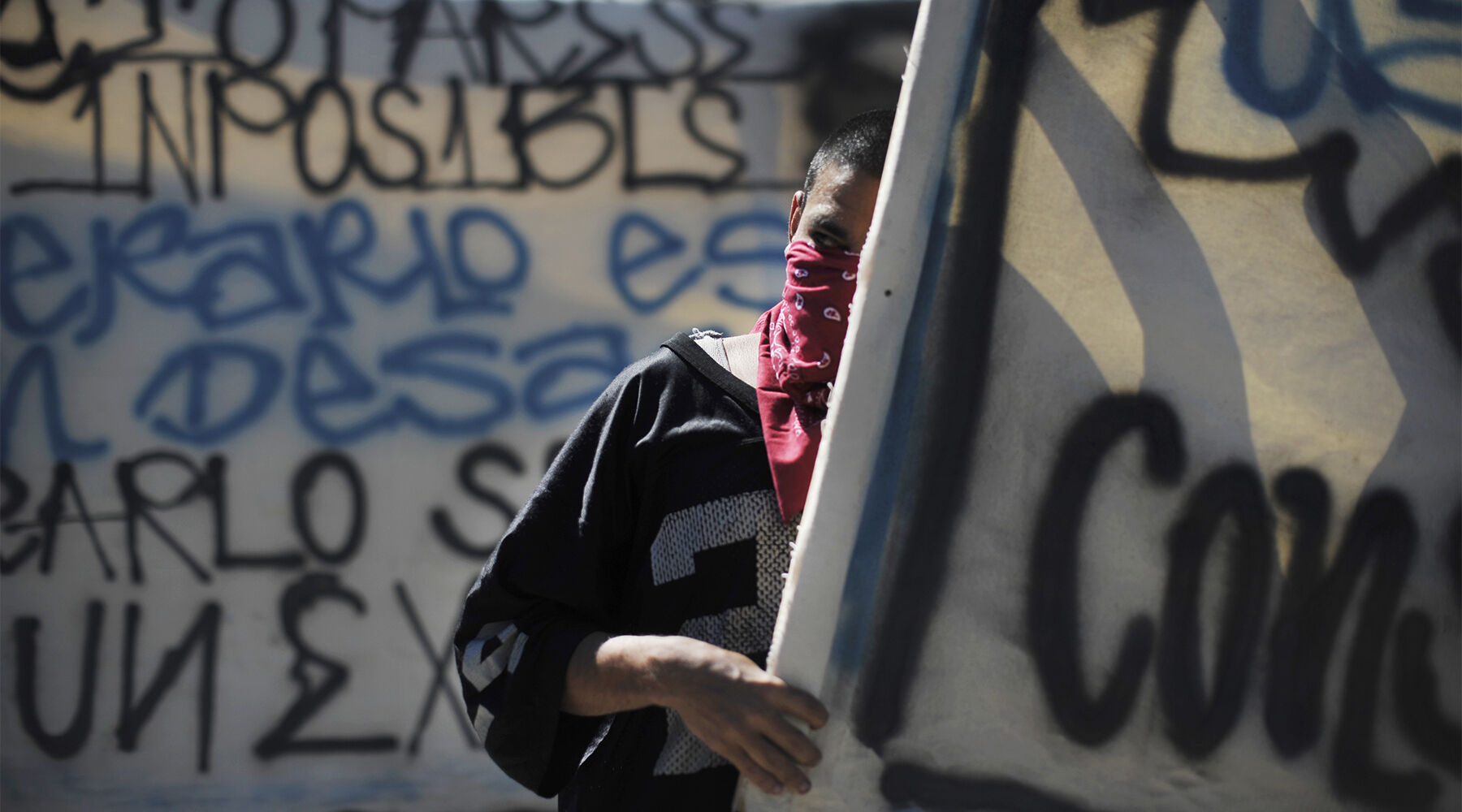 The MS-13 Gang Is a National Threat
A string of murders on Long Island exposes the growing threat of drug cartels and street gangs.
Police in New York arrested three MS-13 gang members on May 3 in connection with an attempted murder on Long Island. The victim was slashed in the stomach with a machete on April 30 after allegedly laughing at his assailants. All three suspected perpetrators were born in El Salvador and were in the country illegally.
The MS-13 street gang is an international criminal organization that originated in Los Angeles, California, before spreading throughout the United States, Canada, Mexico and Central America. The gang currently has around 10,000 members in the United States, making it one of the largest criminal enterprises in the country. It partners with Mexico's Sinaloa Cartel to distribute drugs throughout North America and has been reported to forcibly recruit children as young as 8 in urban areas heavily populated with Central American immigrants.
Retired Suffolk detective John Oliva reported that MS-13 is responsible for 17 murders in Long Island, New York, over the past 18 months. Suffolk County Sheriff Vincent DeMarco blames the immigration policies of former U.S. President Barack Obama for the gang's rise to prominence. "A large portion of the MS-13 gang members are here illegally," DeMarco told radio host John Catsimatidis on May 7. "And they arrive in the country through the unaccompanied minors program, which was really loosened up and formed under President Obama."
President Donald Trump has made the threat posed to the United States by the MS-13 street gang a top priority. "The president made a promise to make America safe again," Attorney General Jeff Sessions said last month during a meeting with Long Island law enforcement. "He is very aware, personally, of the violence and murders here. … Securing our border and restoring a lawful system of immigration are an essential part of our strategy to combat criminal groups and ensure public safety in our country—and we will see this task through and end the lawlessness."
The fact that MS-13 is collaborating with the Sinaloa drug cartel, however, means that these violent criminals have access to a steady supply of arms and money that ultimately comes from the 25 million Americans who use illegal drugs. This makes U.S. street gangs a formidable threat to national security.
In the first chapter of Isaiah and the fifth chapter of Ezekiel, God foretold of a wave of violent crime that would beset the nations of end-time Israel if they rebelled against His laws concerning family. He even went so far as to predict that it would be "strangers" within the land of the Israelites who would burn the cities with fire if the people rebelled against Him.
This prophecy is being fulfilled in the end-time Israelite nation of America. (Request Herbert W. Armstrong's book The United States and Britain in Prophecy for proof of this biblical identity.) Federal Bureau of Investigation statistics show that almost half of all gang members in America are Hispanic, and over a third are black.
These statistics do not denigrate Hispanics or black persons. Rather, they highlight the devastating effects that family breakdown has had on these two races in particular. Since the 1960s, a variety of factors—prominently including government immigration and welfare policies—have created a condition where 30 percent of Hispanic children and 59 percent of black children are living in homes with their fathers absent.
Millions of these children grow up with no sense of hope in their lives, and so they try to fill the spiritual void with drug-induced moments of fleeting euphoria. But the fruits of drug addiction only lead to more family breakdown, domestic abuse and gang violence.