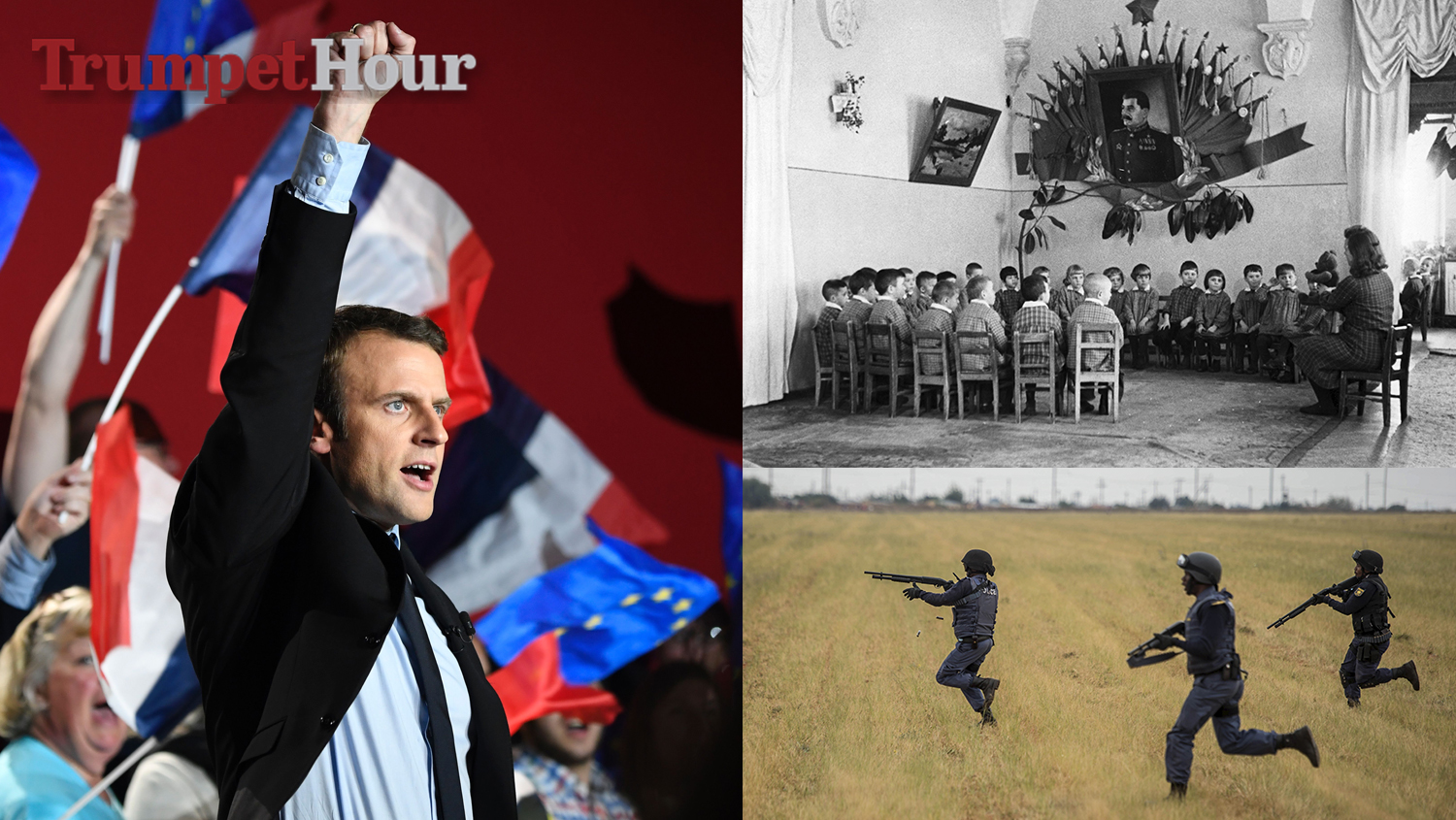 Week in Review: U.S. and Israel on Collision Course, Russia Rewrites History, Japanese Militarism, and More
Reports this week show that the United States and Israel may soon be on a collision course over forthcoming peace negotiations.
The people of France just elected a political outsider as their new president. This election has major implications for France, Europe and the world.
Taking a page out of Stalin's book, the Russian government is interfering with the way history is taught to Russian students.
White farmers in South Africa are being targeted at alarming rates with barbaric murders.
Also: Germany's support for Lebanon, increasing right-wing extremism in the German military, Japan's steps to amend its pacifist constitution, and Puerto Rico's multibillion-dollar bankruptcy.