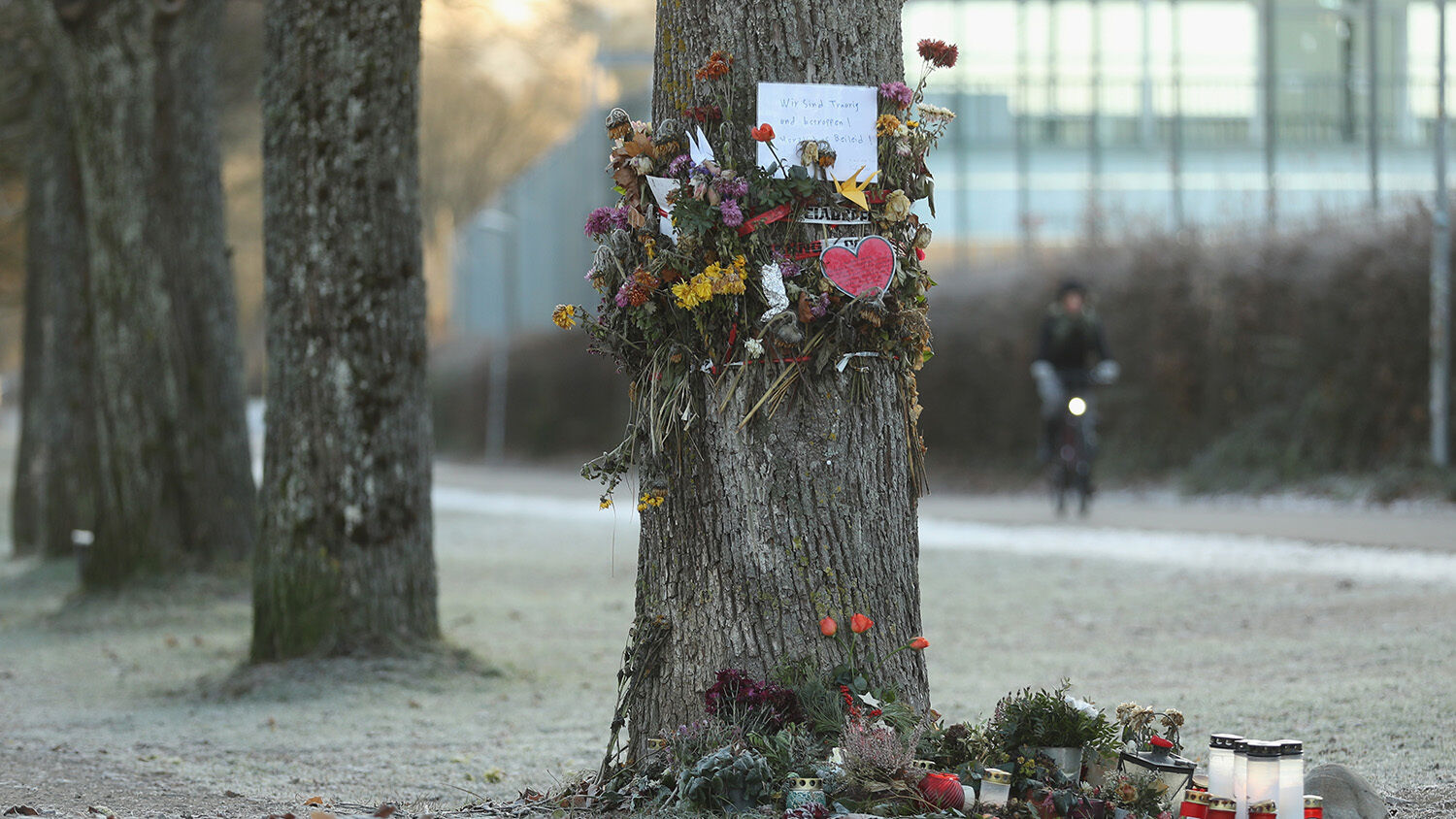 In 2016, Attacks on Refugees in Germany Hit a New Record
Although the influx of refugees significantly declined, the number of attacks on them did not.
In 2016, the Interior Ministry recorded 3,533 attacks against refugees in Germany. This marked a new record, exceeding even the record high of 2015, when the refugee crisis was at its peak. Of these attacks, 988 were directed against refugee accommodations.
Meanwhile, violent extremists committed over 12,500 crimes during the same year—nearly 1,000 of which were violent, according to preliminary figures. This is a 20 percent increase over 2015. The increased hostility indicates not only a rising resentment against foreigners but also against the current government.
The vast majority in Germany welcomed the incoming refugees and did its best to socially integrate them. But it is the growing minority that is most vociferous and hence contributes most to a changing mentality. The hatred even expanded to target helpers of refugees. More than 200 members of charities or volunteers have been attacked by hostile citizens in 2016. What makes it even worse is that few of these crimes face prosecution.
Iris Gleicke, commissioner for eastern German affairs, described this phenomenon in an interview with Tagesspiegel (Trumpet translation throughout):
Things like that happen when the silent majority doesn't stand up for democracy and against exclusion. The people who support refugees and show moral courage are threatened and don't receive backing in the neighborhood. This is tearing the neighborhoods apart.
Right-extremist motivated crimes are particularly high in East Germany. Though it is not the hotspot of the refugee crisis and only amounts to a quarter of the total population, it contributes to half of all right-wing extremist crimes.
The Washington Post warned of the growing violence in "In Germany, Right-Wing Violence Flourishing Amid Surge in Online Hate":
"It's an international phenomenon of people claiming there are conspiracies going on, people with an anti-Semitic worldview who are also against Muslims, immigrants and the federal government," said Jan Rathje, a project leader at the Amadeu Antonio Foundation, which studies right-wing violence.

"We've reached a point where it's not just talk," he continued. "This kind of thinking is turning violent."

Few places are more sensitive to right-wing violence than Germany—a nation where anti-Semitic hate became the driver of the Nazi ideology that eventually led to the Holocaust.

Yet even here, attacks linked to fringe right-wing groups are surging. …

The last time numbers surged this high, officials say, was in the early 1990s—when Germany recorded a large but short-term jump in neo-Nazi activity following reunification. Authorities say the current surge has been triggered in part by the arrival of nearly 1 million mostly Muslim asylum seekers to Germany. Last year, there were nearly 10 anti-migrant attacks per day, ranging from vandalism to arson and severe beatings.

Yet officials say the rise of conspiracy theorist websites, inflammatory fake news and anti-federal government/right-wing activism have thrown more factors into the mix.
The growing hostility against foreigners also manifests itself in a rejection of the current government. Movements like the Reichsbürger, who reject the authority of the federal German government and share an anti-Semitic worldview, gain greater followings and act more and more violent and most effectively spread their hatred online. Some Reichsbürgers claim that the last legitimate German government was that of Adolf Hitler.
2016 also showed a significant rise in support for the Alternative for Germany party as thousands are attracted to its hostility toward foreigners. Each successful terrorist attack boosts the confidence of these parties.
Both of these groups share one thing: dissatisfaction with the current government. This vociferous minority is now trying to convince the silent majority that the current government is not addressing their concerns. Even if they fail, the growing violence adds to the climate of uncertainty in Germany. The next German elections are in September. The party that is able to address these concerns best will win. Germany now faces the challenge of a divided society. Expect an appetite for a strong leader who will be able to address the concerns of the people.
To learn more about how Germany will address these challenges, read A Strong German Leader Is Imminent.