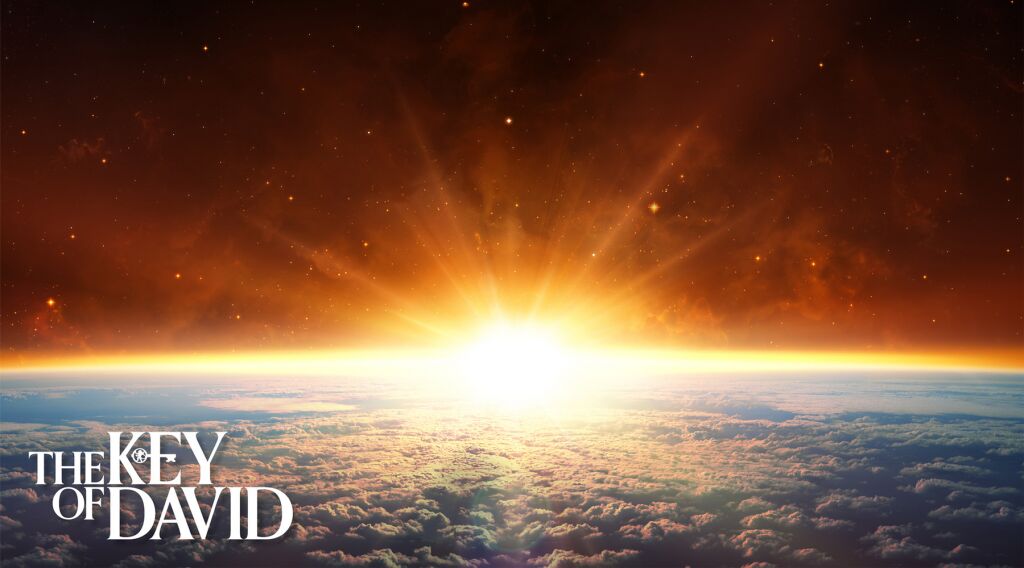 Why God Is a Mystery
This world doesn't know God! Do you?
The world is full of religions, but the one true God says that people don't know Him. God is a mystery to this world, because people are dangerously far from Him spiritually.
Most believe that the chronological starting point in the Bible is Genesis 1:1. But the Bible's history of God begins far before that.
To understand why God is a mystery, we must go back to the real beginning, John 1:1, which says, "In the beginning was the Word, and the Word was with God, and the Word was God." The Word was with God. With here does not denote place or space but the closest possible relationship between two ageless Beings. For eons and eons, these two have lived in perfect love and harmony. The intimacy between God and the Word illustrates to us how peaceful life could be, and soon will be, among the human beings that these Gods created.
People may think they are following God, but where is the love? Where is the harmony? Where is the unity that God and the Word have had for all eternity, even before time existed?
The Apostle John shows that only two Gods existed at the very beginning. Some say one; others say three, pointing to the trinity doctrine. But John 1:1 describes two Gods: God and the Word, who later became Father and Son. The Holy Spirit is not a third God Being—it is the power of God. We need it to become sons in His Family. The Holy Spirit can be poured out on human beings (Acts 2:17). A person cannot be poured out. Christ prayed not to the Spirit but to His Father.
Becoming Father and Son
If we will just listen to God, He will explain to us how to enjoy abundant life. "In the beginning was the Word, and the Word was with God, and the Word was God. The same was in the beginning with God. All things were made by him; and without him was not any thing made that was made. In him was life; and the life was the light of men" (John 1:1-4). Once God teaches us how to be truly happy, we can give light to the entire world!
"And the Word was made flesh, and dwelt among us, (and we beheld his glory, the glory as of the only begotten of the Father,) full of grace and truth" (verse 14). A big change took place here. We need to know about it.
In his book Mystery of the Ages, educator Herbert W. Armstrong wrote:
The Word, then, is a Personage who was made flesh—begotten by God, who through this later begettal became His Father. Yet at that prehistoric time of the first verse of John 1, the Word was not (yet) the Son of God. He divested himself of His glory as a Spirit divinity to be begotten as a human person. He was made God's Son, through being begotten, or sired, by God and born of the virgin Mary.
Why did God and the Word become Father and Son? This is a mystery to the world!
Bringing Many Sons to Glory
"For it became him, for whom are all things, and by whom are all things, in bringing many sons unto glory, to make the captain of their salvation perfect through sufferings" (Hebrews 2:10). God is re-creating Himself in man! That is how He will bring many sons to glory. Jesus Christ is only the firstborn Son of many more to come in God's Family. God is not a trinity. God is Father, Sons, Husband, Bride—Family!
"He was in the world, and the world was made by him, and the world knew him not. He came unto his own, and his own received him not. But as many as received him, to them gave he power to become the sons of God, even to them that believe on his name" (John 1:10-12). Jesus Christ gives this Holy Spirit, this power, to anyone who repents and accepts Him as Savior. It takes power to overcome and to enter God's Family. Nothing could be as important or special as receiving this power. It unlocks an eternal future for us.
John says here that the world does not know Jesus Christ. People do not know the Son of God or the Family of God, even though these topics are discussed at the chronological beginning of the Bible.
Christ wept about this problem in His final recorded prayer before His crucifixion. "O righteous Father, the world hath not known thee: but I have known thee, and these have known that thou hast sent me. And I have declared unto them thy name, and will declare it: that the love wherewith thou hast loved me may be in them, and I in them" (John 17:25-26). God and Jesus Christ have loved each other deeply forever. They want to share that love with mankind, yet for 6,000 years we have rebelled. We don't want God to teach us. Why?
You Shall Know
The world may not know God yet, but it will soon. Ezekiel is an end-time book addressed to the nations of Israel, which are primarily the United States, Britain and the Jewish nation in the Middle East. (Request Herbert W. Armstrong's free book The United States and Britain in Prophecy to learn more.) Ezekiel shows that the world has never really known God. We must heed this message before it's too late.
"And the slain shall fall in the midst of you, and ye shall know that I am the Lord" (Ezekiel 6:7). God is forced to punish people, otherwise they would never draw close to Him.
"And they shall know that I am the Lord, and that I have not said in vain that I would do this evil unto them" (verse 10). Again, God says, "I will correct you if you don't listen to my Word." Through severe correction, the world will get to know God. This is good news!
God will do anything to turn people from the way that is causing all of their problems. That's God's love. But who is to blame for the horrible suffering all over this world? "And the great dragon was cast out, that old serpent, called the Devil, and Satan, which deceiveth the whole world: he was cast out into the earth, and his angels were cast out with him" (Revelation 12:9). Satan has deceived the whole world. How many people believe that? No wonder God is a mystery!
"Say unto them, As I live, saith the Lord God, I have no pleasure in the death of the wicked; but that the wicked turn from his way and live: turn ye, turn ye from your evil ways; for why will ye die, O house of Israel?" (Ezekiel 33:11). About 50 times in the book of Ezekiel, God talks about correction causing the people to become one with Him. God doesn't want to punish Israel, but it's the only way to make people listen! He will save any individuals or nations that choose life over death.
Difficult times lie ahead, but remember that it's all leading to complete unity and peace on Earth, just like God and the Word have always enjoyed. After thousands of years of spiritual darkness, this world will get to know God.
Declaring the Father
"No man hath seen God at any time; the only begotten Son, which is in the bosom of the Father, he hath declared him" (John 1:18). The world doesn't understand Christ's true purpose. He came to Earth to declare the Father, not Himself. The gospel message, in fact, revolves around the Father, not the Son!
Christ is in the bosom of His Father. They couldn't be any closer. We can't even fathom such oneness, but we should try. God wants to have this same relationship with you! Right now! We desperately need peace on Earth, or else we will have nothing at all. The proliferation of nuclear weapons makes the extinction of all human life on the planet a distinct possibility—unless God gives us peace (Matthew 24:21-22).
If the perfect, ever living Jesus Christ honors His Father, shouldn't we do the same? "A son honoureth his father, and a servant his master: if then I be a father, where is mine honour? and if I be a master, where is my fear? saith the Lord of hosts unto you, O priests, that despise my name. And ye say, Wherein have we despised thy name?" (Malachi 1:6). Ninety-five percent of God's own people have rebelled against their Father in this end time. They have stopped honoring Him. God has become a mystery to them. This is the greatest crisis of the age.
Family is a God-plane relationship. God expects us to uphold the standard of the God Family (Matthew 5:48). Only humans can have their human spirit connected with God's Holy Spirit, making possible their spiritual birth into the Family of God! Animals do not have this potential.
Christ never tried to exalt Himself over His Father. Repeatedly, He said, "My Father is greater than I." The Father is the Head of the Family. That's the way it is! God is the Father. Christ is the firstborn Son. Those who obey God today will become sons and the Bride of Christ in the future. All others will get the chance to become sons of God, but not the Bride of Christ. God describes His Kingdom in family terms! He wants to bring billions and billions of people into His Family as sons!
Continue in the Faith
Most people don't like any mention of God in their education (Romans 1:28). That is a dangerous attitude! Something is wrong with man. It is clear why God is a mystery to this world.
"If ye continue in the faith grounded and settled, and be not moved away from the hope of the gospel, which ye have heard, and which was preached to every creature which is under heaven; whereof I Paul am made a minister" (Colossians 1:23). The Colossians comprised a strong Church congregation, but there were Laodiceans among them. These Laodiceans were lukewarm about their relationship with their eternal Father. They turned away from God during the time of the Apostle Paul. They are doing the same in this end time!
God tells us to be rooted and grounded in these inspiring scriptures, unlike the Laodiceans. It is the most magnificent truth that we could ever possibly know! The gospel is the good news of the coming Family of God that will administer God's perfect government on Earth for 1,000 years, and then in the universe for all eternity.
"To whom God would make known what is the riches of the glory of this mystery among the Gentiles; which is Christ in you, the hope of glory" (verse 27). God wants to remove the mystery surrounding Him. We must maintain the God Family vision at the forefront of our thinking.
God has a dazzling future in store for those who remain rooted and grounded, those who hold fast to the vision. "Who shall change our vile body, that it may be fashioned like unto his glorious body, according to the working whereby he is able even to subdue all things unto himself" (Philippians 3:21). God is offering you spiritual birth into His Family! You will look and behave just like God! (Ezekiel 1; Revelation 1).
"Beloved, now are we the sons of God, and it doth not yet appear what we shall be: but we know that, when he shall appear, we shall be like him; for we shall see him as he is" (1 John 3:2). God will soon appear to us in full glory. We will be like Him. As this world falls apart, thank God for a marvelous future to look forward to.