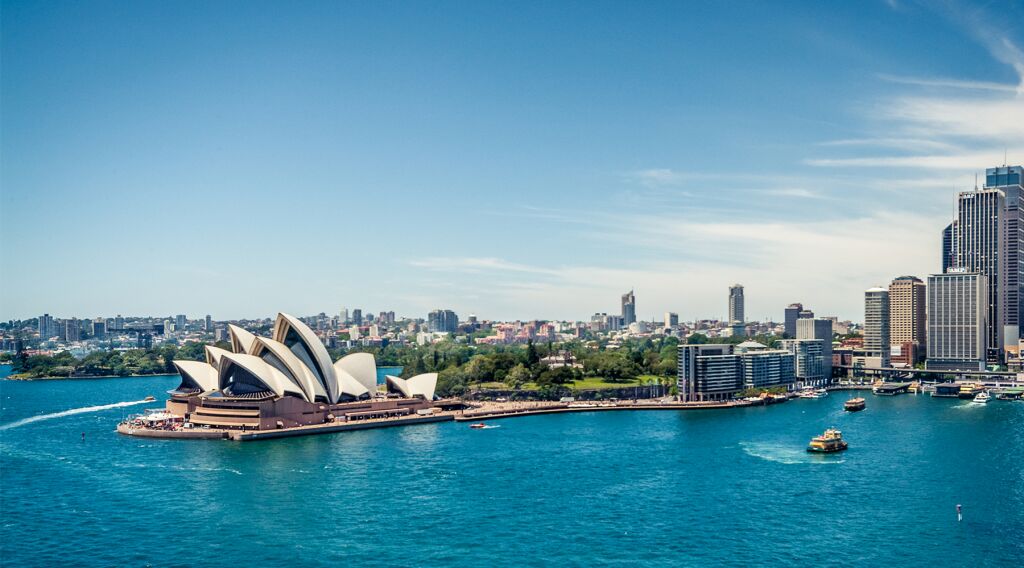 Chinese Investment: A Threat to Australian Security?
Is protecting Australia worth as much as a Chinese investment?
Beijing is upset. After lengthy negotiations, Australia has once again rejected China's offer to invest in Australian assets. In mid-August, Australian Federal Treasurer Scott Morrison rejected two $7.6 billion-plus deals from China and Hong Kong, aimed at leasing electrical company Ausgrid.
His reasoning was simple: Approving such a deal would undermine national security.
The Chinese Embassy reacted to the decision with this statement: "The Chinese government is highly concerned about the statement by the Australian treasurer on his preliminary decision to block the sale of the 50.4 percent of Ausgrid in a 99-year lease to foreign bidders on national security grounds."
But China's statement highlights Morrison's concerns. Leasing a controlling percentage in a company that powers the state of New South Wales for a century would leave Australia vulnerable.
The security concerns invoked by such a prospect might seem obvious, but China seems somewhat baffled by the decision. There is reason for that, too.
Similar sales have already been approved.
A Change in the Status Quo
State Grid Corp., the Chinese government-owned company that set its sites on Ausgrid, has already had success in other areas of Australia. It has closed a $2.3 billion-plus deal to service parts of Victoria, New South Wales and the Australian Capital Territory. This is on top of a $380 million deal for a 41 percent stake in South Australia's high-voltage power transmission network owner ElectraNet. Its total percentage now sits at 46.5.
State Grid paid Singapore Power $824 million for a 20 percent stake in Ausnet, cutting Singapore Power's stake in the company from 51 percent to just 31 percent.
State Grid also bought a 60 percent stake in spi Australia, which trades under the name Jemena. The Sydney Morning Herald wrote:
Among other things, Jemena distributes electricity in Victoria to more than 300,000 homes in northwest Melbourne, delivers gas to more than a million homes and businesses in N.S.W., owns and operates pipelines that connect Queensland with the Cooper and Surat basins and N.S.W. with Victoria's Bass Strait, and has a half share of the Australian Capital Territory's gas and electricity distribution networks.
In yet another instance last year, TransGrid—another New South Wales power company—was leased for $7.8 billion. Hastings Funds Management—an international consortium—narrowly outbid China's State Grid for the sale.
Combined, these sales show that blocking Beijing's investments is actually against the norm. In most cases, Australia has been more than happy to sell control of corporations to China.
Earlier this year, Australia denied the sale of its largest cattle empire, the Kidman Group, to China for the second time. It was to be sold to Dakang Australia Holdings in April, but was refused because of the threat the sale posed to the "national interest," according to Morrison.
"Given the size and significance of the Kidman portfolio, I am concerned that the acquisition of an 80 percent interest in S. Kidman and Co. Ltd. by Dakang Australia Holdings may be contrary to the national interest," Morrison said.
However, hundreds of thousands of acres of prime farmland across the nation have already been sold. The largest dairy business in the nation, Van Diemen's Land Company, was sold to Chinese buyers earlier this year. But it is not alone. Vineyards, forests, mines, beef, dairy and cotton farms, ports and more have all been sold to Beijing.
It is little wonder then that the Chinese might be confused by the Australian government's decision to reject recent sale proposals. It goes against the ongoing trend of sell, sell, sell.
Cause for Concern
The interesting thing is, the power-grid purchases don't mesh well with other investments by Beijing. For instance, China often buys farms, mines and forests because it can export the produced goods to China—effectively feeding its citizens off of Australian resources. But electricity cannot be bottled up and diverted to China.
So why the interest in the energy sector? There is a profit to be made, but current geopolitics indicate a far more troubling motivation.
With operational control of key electrical companies, China has the ability to tamper with, spy on and turn off Australian society and government.
It is this potential that recently prompted Britain to delay an investment from China. The deal concerned the Hinkley Point nuclear project. China's $9.3 billion investment in the planned nuclear plant was delayed by Prime Minister Theresa May over concerns that China may use the opportunity for subversive means. The fear is that Chinese workers could install backdoors to the project, giving them the capability to shut the reactor down in any future diplomatic row or conflict.
The United States also shares similar fears. Huawei, the Chinese company that was blocked from developing Australia's Broadband Network in 2012, was also blocked in America. Washington deemed the company a threat to national security, blocking it from winning contracts with the military and Pentagon.
Of late, China has been pushing harder than ever in the Pacific, raising tensions to dangerous levels. Hence we see Australia and its allies more hesitant in the face of Chinese investment. But as we have also seen, the damage has already been done.
Trumpet managing editor Joel Hilliker wrote in 2008, "Given the thirst for its raw materials from the masses to its north, the question of Australia's national security is one that any responsible government should place at the top of its agenda. Australia simply doesn't have adequate means—in population or military might—to defend its vast territory, alone, against incursion from the north."
But no such action was taken. The ensuing decade has seen sales to China that further compromise security. No longer is national security a matter of projecting power and defending borders. Australia must now also look inward to the vast number of sales it has made that could compromise national security.
As Australian Sen. Nick Xenophon stated, "They've [China] looked at their strategic interests and needs, and we've been asleep at the wheel."
It sounds awfully similar to "strangers have devoured his strength, and he knoweth it not." Or, "ye shall sow your seed in vain for your enemies shall eat it." These aren't just poetic statements. They are warnings. You can read them in Hosea 7:9 and Leviticus 26:16. They sum up Australia's current predicament perfectly.
Notice further how eerily similar these statements are to the Australia of today. "The fruit of thy land, and all thy labours, shall a nation which thou knowest not eat up; and thou shalt be only oppressed and crushed alway …. The stranger that is within thee shall get up above thee very high; and thou shalt come down very low. He shall lend to thee, and thou shalt not lend to him: he shall be the head, and thou shalt be the tail" (Deuteronomy 28:33, 43-44).
Doesn't China lend billions to Australia? Isn't it within the country—owning vast swathes of farmland and the mines below? Isn't China now the ward of Australia's electricity network and key investor in its housing market?
It is not coincidence that Australia—and New Zealand—mirror these biblical prophecies. Many see the Bible as a book concerning nations of old. The truth is far more concerning, because it impacts you, the reader. As Herbert W. Armstrong wrote in the introduction to his book The United States and Britain in Prophecy, "Through His inspired prophets, the great God caused to be written, some 2,500 years ago, and preserved in writing to our time prophecies filling approximately a third of the whole Bible."
Yes, even modern-day Australia has its place in the world's bestseller, the Bible. Curious to know the whole story? Where is Australia headed, and what role does China have in our future? What will the end result be? Request our free book The United States and Britain in Prophecy. And don't forget to download our free ebook Australia—Where to Now?
Australians have long been warned about foreign investment. Failure to heed those warnings has led us to where we stand today. But you can choose to see and understand your role, and Australia's role, in future world events—and how to ensure it is a prosperous and bright future for all mankind.