A Radical Shift in German Policy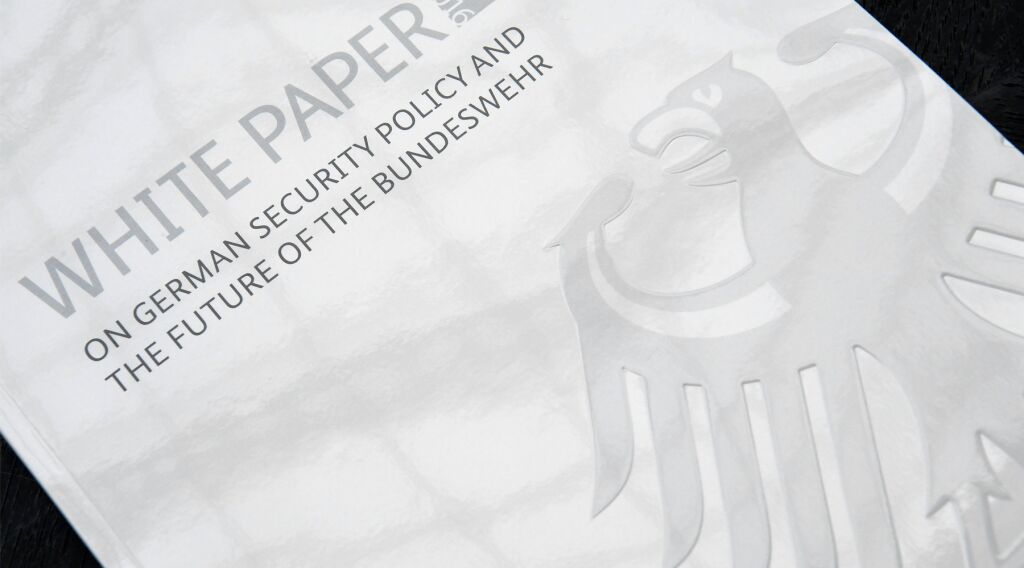 A Radical Shift in German Policy
In recent years, Germany has experienced a radical transformation in how it publicly views its military.
In May 2010, German President Horst Köhler said that "a country of our size needs to be aware that … military deployment, too, is necessary if we are to protect our interests such as ensuring free-trade routes or preventing regional instabilities." At that time, the idea that Germany would use its army to protect its economic interests was so controversial that he was forced to resign.
Just six years later, Germany using its army to protect its interests abroad is official government policy, and there is no outcry. Germany's defense white paper published on July 13 shows how dramatically the nation's attitude toward its military has changed. The paper lists "countering security threats … to our free and safe world trade and supply routes" as being part of the mission of the German military, almost exactly the same statement that brought down a German president six years ago. The paper is filled with such calls.
This white paper is the latest in a series of important statements from a newly self-confident Germany.
"This is the time of a new Germany," said Jan Techau, director of the Carnegie Europe think tank, in response to a leaked draft of the paper. "This is probably the first time a German defense white paper is something like important."
"The 2016 white paper marks a major shift for the country," wrote Deutsche Welle July 13.
The paper describes the sober state of the world. "Germany is facing challenges that are unprecedented in their nature and scope," it states. "The international order, which was established after World War ii … is undergoing profound changes."
"The renaissance of traditional power politics, which involves the use of military means to pursue national interests and entails considerable armaments efforts, elevates the risk of violent interstate conflict—even in Europe and its neighborhood," it says.
In this environment, Berlin is coming around to the idea that Germany needs to start projecting its power.
"Germany's economic and political weight means that it is our duty to take on responsibility for Europe's security in association with our European and transatlantic partners," writes German Chancellor Angela Merkel at the start of the paper. "Germany has shown that it is willing to take responsibility in security policy," writes Defense Minister Ursula von der Leyen in the paper. "We have also shown that we are prepared to take the lead."
"Germany is prepared to provide a substantial, decisive and early stimulus to the international debate, to accept responsibility, and to assume leadership," states the paper. It also repeats Germany's request for a permanent seat on the United Nations Security Council, indicating the importance of the role Germany sees itself playing.
To play this role, Germany needs to spend more on its military. The paper called on Germany to increase its annual defense spending from €36 billion to €60 billion (us$40 billion to $66 billion). Of course calling for more spending is much easier than actually spending more, but Germany's defense budget is already rising for the first time since the end of the Cold War.
The paper also calls for a removal of the cap on the number of soldiers, noting that "the Bundeswehr must have the personnel it needs to perform national and collective defense as well as international crisis management missions in an agile, robust and sustainable manner."
The paper says that the army will be more active in the future. The military will help the UN by "increasing our contributions of equipment and personnel to and assuming leadership responsibility in UN missions (civilian, police and military)." It also states that the German military is prepared to deploy overseas "from observer missions and humanitarian operations to robust peace enforcement" (emphasis added throughout).
The paper emphasizes the need for "strengthening the Bundeswehr's place in society." "National security is not only a task of the state, but increasingly a joint task of the state, industry, the scientific community and society," it states. It also notes that German soldiers will need "not only a rational but also an emotional foundation for their demanding mission."
In 1945, Franklin Roosevelt, Joseph Stalin and Winston Churchill declared, "It is our inflexible purpose to destroy German militarism …." They warned of the repeated "resurgence of German militarism." This was a problem that went back further than Nazism. Even before World War i, Germany was a highly militarized state. The army played a central role in society.
This was supposed to have been destroyed for all time. But now the German military will play a great role in the world and within German society itself. Most people are convinced that enough time has gone by that there is no cause for alarm.
After World War ii, Germany was placed in a special category. Though America encouraged West Germany to rearm just a few years after the war was over, the nation's legacy of igniting two world wars and ravaging entire nations demanded that certain limits be placed on it.
Those limits have now been cast off. Two years ago, German President Joachim Gauck declared, "The postwar generations had reasons to be distrustful—of the German state and of German society. But the time for such categorical distrust is past."
Germany's defense paper also makes clear that Germany's restraints should go. "Germany's role in Europe and the world changed when Germany regained full national sovereignty," it states. "It became clear that Germany now had the same rights, obligations and responsibilities as every other state in the international arena."
A new Germany is now emerging—a Germany that is willing to lead, willing to deploy its forces around the world. A Germany that, for the first time since World War ii, is willing to be proud of its armed forces and to instill them with "an emotional foundation" to go and fight for the fatherland.
This is uncharted territory for postwar Germany.