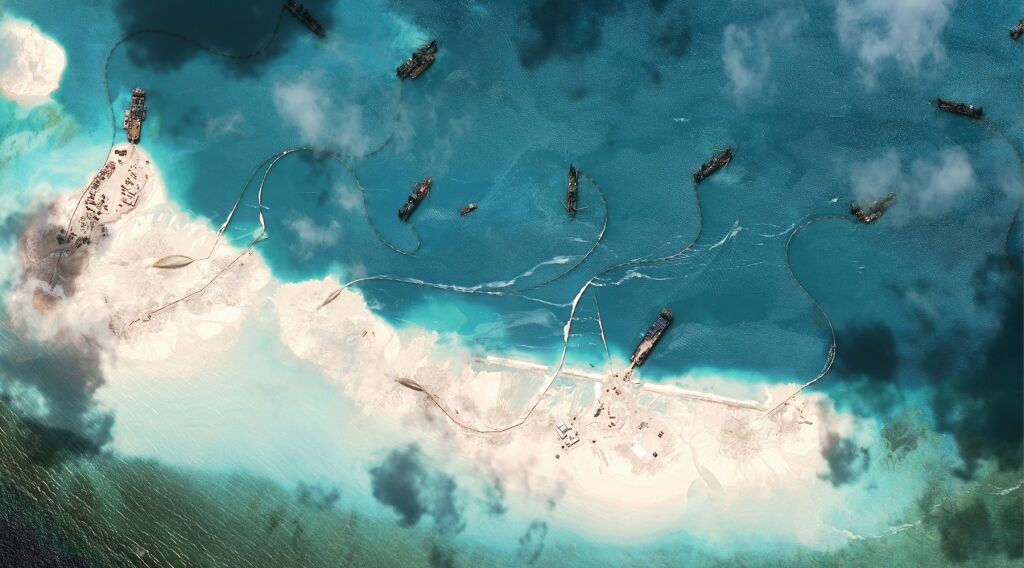 International Court Rules Against China's Territorial Claims
The International Court of Justice in The Hague ruled on July 12 against China's claims of ownership over the South China Sea. The case had been brought to the court by the Philippines, which is one of several countries whose territories are being claimed by China.
The court said, despite Beijing's claims to the contrary, there was no evidence that China historically exercised exclusive control over the waters of the region. The court also accused China of acting in violation of the Philippines sovereign rights by its building and militarizing of islands off the coast of the Philippines, and by muscling its way into the Philippines' exclusive economic zone.
Though the ruling was a harsh rebuke to China, it is unlikely to subdue Beijing's aggressive behavior in the South China Sea. That is because the court has no powers of enforcement. For laws and rulings to have significance, there must be an entity enforcing them. Insufficient agreement exists among modern nations to devise an adequate system of international law enforcement. That is especially true in recent years, which have seen the United States increasingly retreat from its role as global policeman.
Writing in the Telegraph on July 12, Ambrose Evans-Pritchard said that instead of calming the South China Sea, The Hague ruling will escalate tensions at "the most dangerous fault-line" on the planet. "Beijing and Washington are on a collision course over these contested waters, the shipping lane for 60 percent of global trade," he wrote. "It is the latest in a series [of] ominous developments in Asia and Europe that are rapidly subverting the Western international system and setting off a global rearmament race with strong echoes of the late-1930s. … The great worry is that parallel dramas in East Asia and in Europe could feed on each other."
Also noteworthy is that the Philippines did not responded to its victory in The Hague with the kind of jubilation one would expect. The bbc's Jonah Fisher says Manila's subdued response may be due to the country's recent change of government. Fisher said it is likely that newly elected Philippine President Rodrigo Duterte sought promises of Chinese investment in exchange for a restrained response to the ruling. This may signal that, under Duterte, the Philippines will be more submissive to China.