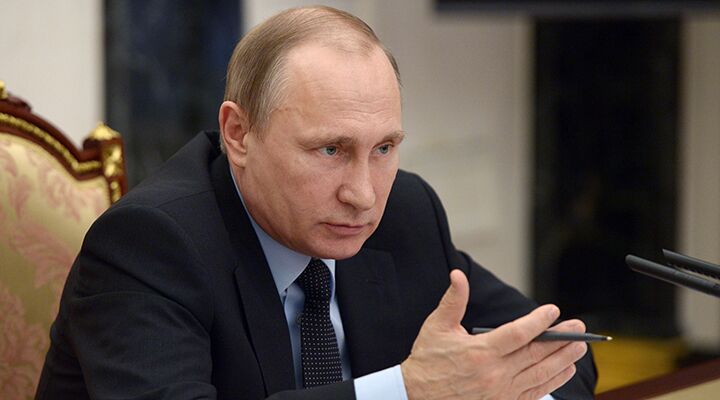 Putin's Approval Ratings Fall Back to 'Pre-Crimea' Level
The number of Russians who "fully trust" President Vladimir Putin dropped by 10 percentage points over the last year, according to a new survey conducted by the Levada Center.
At this time in 2015, 83 percent of Russians said they "fully trust" the president. The new survey conducted over several weeks in February and March says the level has now fallen to 73 percent.
Levada Center deputy chief Alexei Grazhdankina says this means Putin's approval rating is back at "pre-Crimea" levels, a reference to the time before Putin annexed the Crimean Peninsula from Ukraine in March 2014. However, the current rate is "still much higher than it was at the end of 2013," Grazhdankina said.
The number of Russians who expressed sympathy for Mr. Putin also declined by 7 percentage points, while the number professing to feel "indifferent" toward him rose from 10 to 15 percent. The number of those who are "wary" of him climbed from 5 to 8 percent.
Most Russians view Putin's intervention in the Syrian conflict favorably. Yet the economic hardships they are suffering at home are too significant to be entirely outweighed by excitement over Russian adventurism and Putin's bold foreign policy.

Even still, his popularity remains sky-high by Western standards. A separate Levada poll conducted last month showed that 65 percent of Russians would like Putin to serve another presidential term after his current term ends in 2018. "Election year is approaching," Grazhdankin said, "and no real, viable opponents have emerged."