Worldwatch
Is Egypt about to fall into chaos—again?
Egyptian President Abdel Fattah al-Sisi is besieged by crises. All over Egypt, there are groundswells of support to oust the former coup leader as tough times hit Egypt's citizens. Many now wonder how much longer Sisi will remain in power.
One crisis occurred on October 31, when a passenger plane fell from the sky over the Sinai Peninsula, killing all 224 on board. As evidence of an Islamic State bomb attack on the plane emerged, nations began stopping flights in and out of the Sinai Peninsula and Egypt. This hit Egypt's tourism industry, which accounts for about 14 percent of the country's economy. Its economy was already faltering thanks to high unemployment and low oil prices drying up Gulf investment in the country.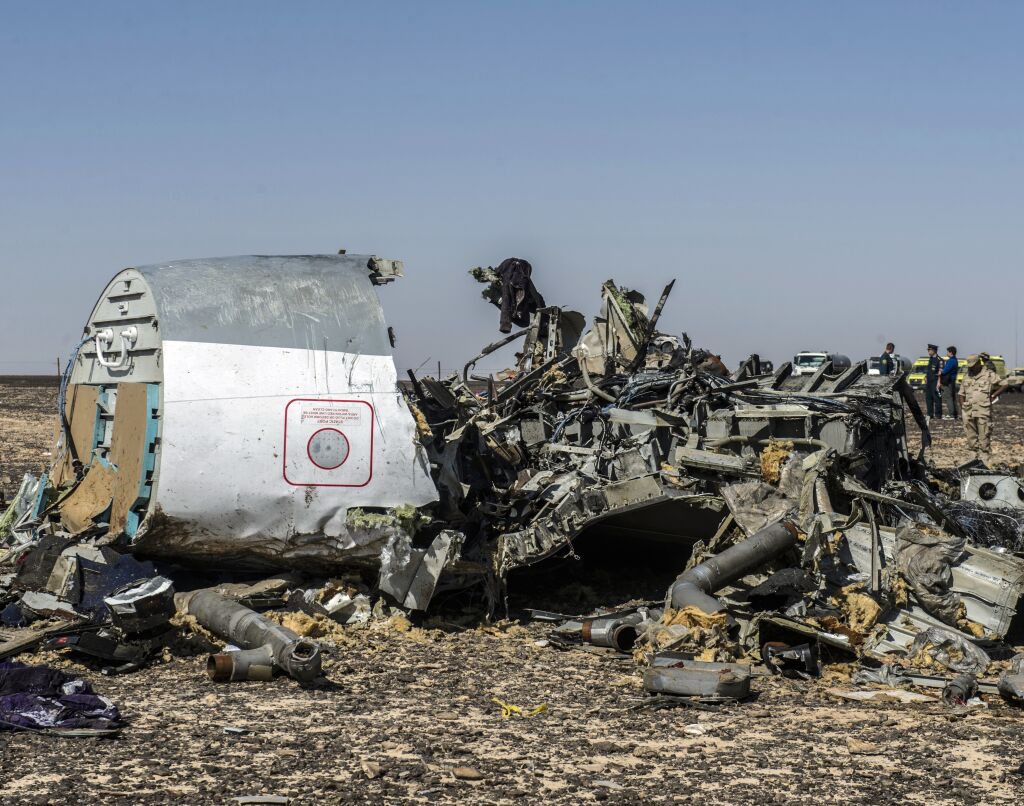 Devin Nunes, the Republican chairman of the House Permanent Select Committee on Intelligence, told Bloomberg View: "I hope Sisi can keep the country together …. [T]he Sinai is completely unstable where jihadis are roaming all over; and on the other side of Egypt you have Libya, where we have no plan. This could potentially set Egypt into chaos."
Sisi is a man besieged by extremist groups at his borders. However, many feel that the greatest threat comes from within the nation.
"He is under constant death threats," Vin Weber, co-chairman of the Washington Institute for Near Eastern Policy, said in November after discussions with senior Israeli security officials. "Many people said, 'We're not sure where he sleeps at night.' And I think there is a question mark in the minds of Israelis about whether or not the government can succeed."
Sisi has undertaken a widespread crackdown on the former ruling party—the Muslim Brotherhood—sentencing many of them to death, including former president Mohamed Morsi. Justified or not, this has intensified the rage of younger Muslim Brotherhood recruits who are impatient and likelier to use terrorism as a tool of protest. This tense reality was witnessed in Cairo earlier last year when assassins used a car bomb to murder the chief prosecutor for the government.
In an effort to put down radical incitement against his rule, Sisi has rounded up media agencies on grounds of corruption or "publishing false news that harms national security." In turn, international human rights agencies have pushed their respective governments to pressure Sisi to step down or change his policy on human rights.
Sisi faces a witch's brew of serious problems, any one of which could take him down. Bible prophecy indicates that Egypt will soon turn radical. Sisi's demise could trigger that outcome.
How many Syrian refugees are terrorists?
In his Thanksgiving Day radio message, United States President Barack Obama compared Syrian refugees to the first Pilgrims who sailed to America on the Mayflower in September 1620. Opening the nation's borders to those refugees is the compassionate thing to do, he said.
But how many of the subjects of the Mayflower Compact were terrorists?
On November 15, deputy national security adviser Ben Rhodes said, "We have very extensive screening procedures … a very careful vetting process … so we can make sure that we are carefully screening anybody that comes to the United States."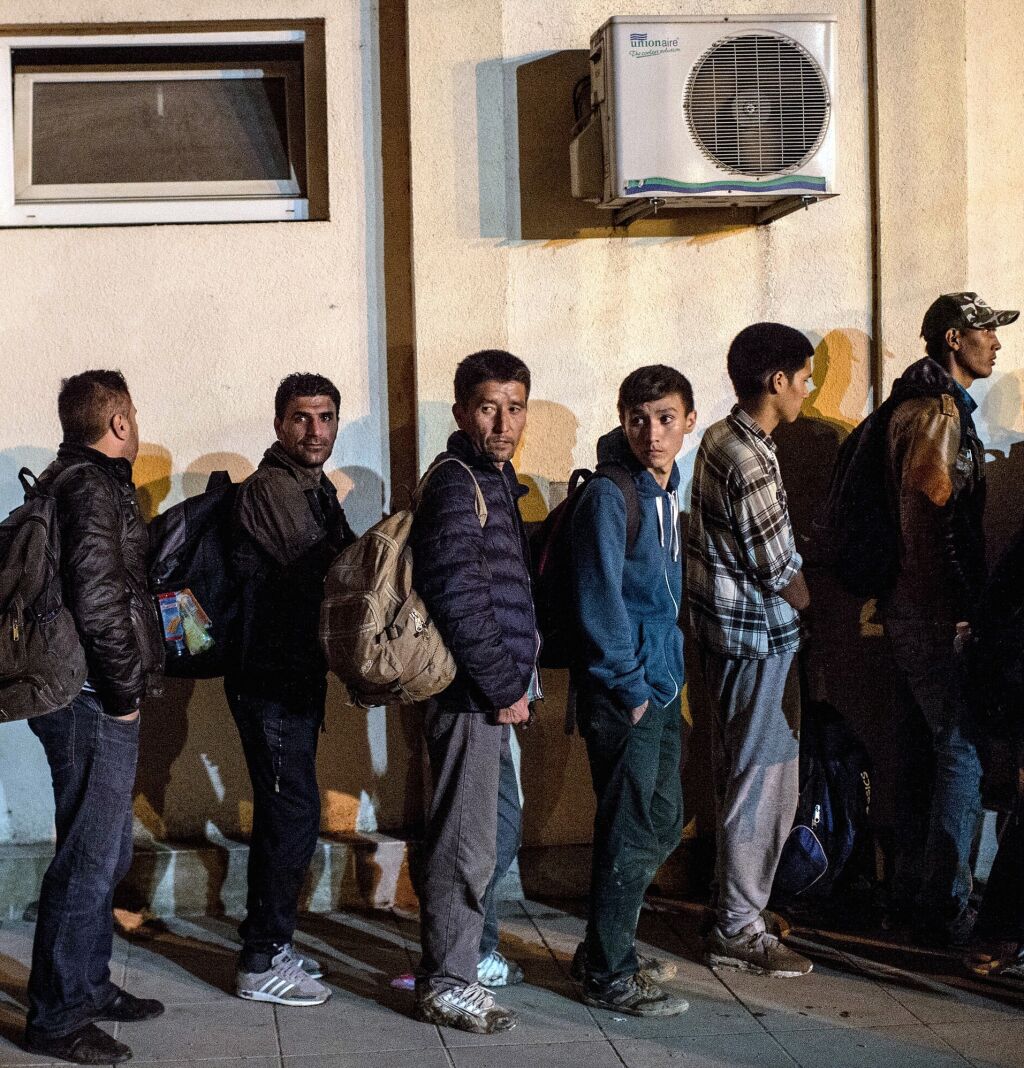 However, many counterterrorism experts say it is impossible to vet Syrian migrants. As fbi director James Comey said in October: "We can only query against that which we have collected. And so if someone has never made a ripple in the pond in Syria in a way that would get their identity or their interest reflected in our database, we can query our database till the cows come home, but [nothing will] show up because we have no record on that person."
At least 66 people have been arrested in the U.S. in the past 18 months for Islamic State-related terrorist plots. And some of those would-be terrorists were refugees.
On November 19, the fbi said its intelligence officials were conducting "tight surveillance" on "dozens" of suspected radicals plotting attacks similar to those in Paris.
When European authorities revealed that at least one of the suspects in the Paris attacks entered Europe on the Syrian refugee pretense, 31 American states declared they would not accept any Syrian refugees under current circumstances. The Obama administration responded by threatening legal action against those states, citing the Refugee Act of 1980.
As the deadly San Bernardino Islamic terrorist attack shows, if even one Syrian refugee is a terrorist, that is one too many.
Iran lied about its militarized nuclear program
It's now official: Iran lied about the military dimensions of its nuclear program.
In its conclusive December 2 report, "Final Assessment of Past and Present Outstanding Issues Regarding Iran's Nuclear Program," the International Atomic Energy Agency confirmed that the Islamic Republic has been developing a nuclear warhead as recently as 2009.
The iaea report was "not really surprising," as Dr. Jeffrey Lewis, a scholar at the Middlebury Institute of International Studies at Monterey, said. "It more or less [said] what everybody thought."
The iaea reported that Iran worked in a "coordinated" way to develop a nuclear explosive device.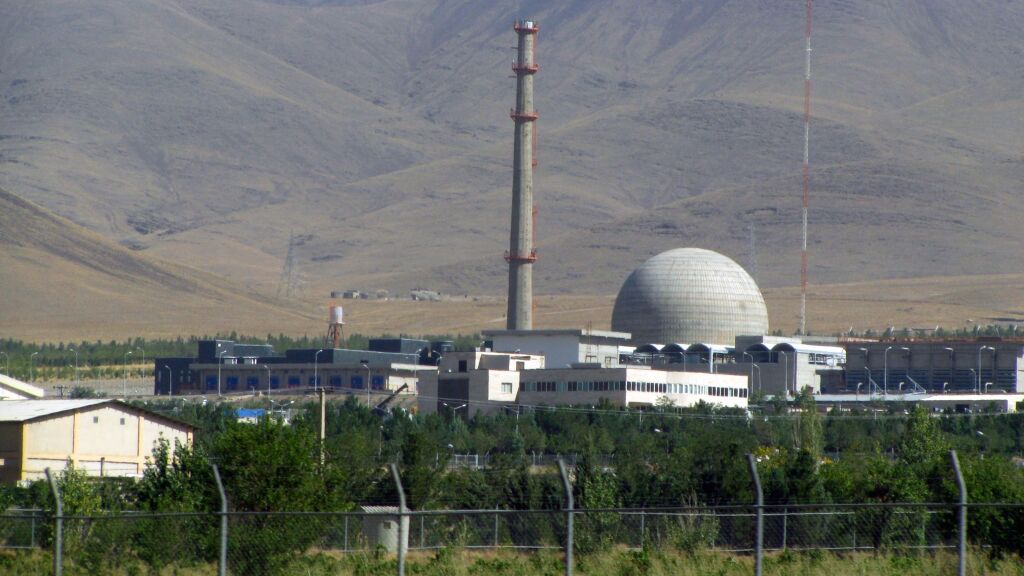 Iran conducted its most intense work on nuclear weapons production before 2003. According to the report, Iran's weaponization program "was brought to a halt in late 2003." That was the same year Libya publicly renounced its nuclear program. It was also the same year the United States invaded Iraq.
After 2003, Iran continued some aspects of its weapons program until 2009, but these never expanded beyond the planning stages such as computer modeling of nuclear warheads, according to the report. The iaea said it found "no credible indications of activities in Iran relevant to the development of a nuclear explosive device after 2009."
The report contradicted Tehran's consistent claims that its nuclear program has always been a peaceful one. However, because the iaea found no evidence that Iran continued its nuclear weapons program after 2009, U.S. officials believe that this revelation will not prevent Iran from receiving relief from sanctions, as was agreed to in the nuclear deal last summer.
Boko Haram: Exporting terrorism beyond Nigeria
In August, three months after becoming Nigeria's president, Muhammadu Buhari ordered his nation's military to end Boko Haram's insurgency in the northeast of the country by the end of the year. That deadline came and went, but Boko Haram terrorism didn't. Instead, it spread to Nigeria's neighbors.
In November alone, the al Qaeda-related, Islamic State-allied terrorist group killed more than 65 people in Nigeria. In one attack, the assailant was an 11-year-old girl who killed 14 people.
Since Buhari began his presidency, Boko Haram has murdered 2,000 people. The terrorist group has killed more than 20,000 and displaced more than 2 million since the current insurgency in Nigeria began in 2009.
In neighboring Niger in October and November, the group killed about 20 people and burned more than 50 houses. "Mosques, grocery stores, homes, vehicles, motorbikes—Boko Haram burns everything in its path," Col. Mahamadou Abou Tarka said. In October and December in neighboring Chad, Boko Haram conducted two triple suicide bombings that killed almost 70 people.
The group also orchestrated twin attacks by women suicide bombers in Cameroon, killing six.
Nigeria, Niger, Chad, Cameroon and Benin have pledged to contribute personnel to an 8,700-strong task force to fight Boko Haram.
The European Union has expressed its concern over Boko Haram's growing threat in the region, vowing to "use all available means to help in the fight against terrorism" in West and North Africa.
This is the real trend to watch: How Europe responds to the rise of radical Islam and asserts itself militarily in Africa and the Middle East.
Russia's $7 billion loan to Iran
On a November 23 visit to Iran, Russian President Vladimir Putin said Moscow is ready to provide a $5 billion state loan to Tehran for joint infrastructure projects. Meanwhile, Russian state lender Vnesheconombank said it will lend an additional $2 billion to Iran for infrastructure projects.
The projects will include high-tech areas such as energy, port facilities and railway electrification. Russia also said it will continue nuclear power cooperation with Iran.
Both countries remain under international sanctions. Since their interests coincide, cooperation between them is likely to increase. "We expect that after sanctions are lifted, Iran will prefer to work with the Russian Federation on many tracks," Russian Deputy Premier Dmitry Rogozin said. "The Iranians emphasize the pivotal role Russia played in the lifting of sanctions, so if we're active, we'll open a new market for ourselves."
The blossoming Russia-Iran cooperation shows that Moscow is gaining leverage in the Middle East as American influence wanes.
Turkey's provocation—Russia's response
Turkey's downing of a Russian warplane on November 24 injected new tensions into the already volatile Syrian conflict. Turkey says the Russian fighter jet violated its airspace and provided a radar picture indicating as much, but Russia produced satellite imagery appearing to show that its plane remained within Syria's borders.
Russian President Vladimir Putin castigated the Turkish leadership for failing to apologize for the incident or to give assurances that "the culprits of this crime" would be punished. Russia's foreign minister, Sergei Lavrov, said the incident was a "planned provocation" by the Turks, and said Russia "can't but react to what has happened."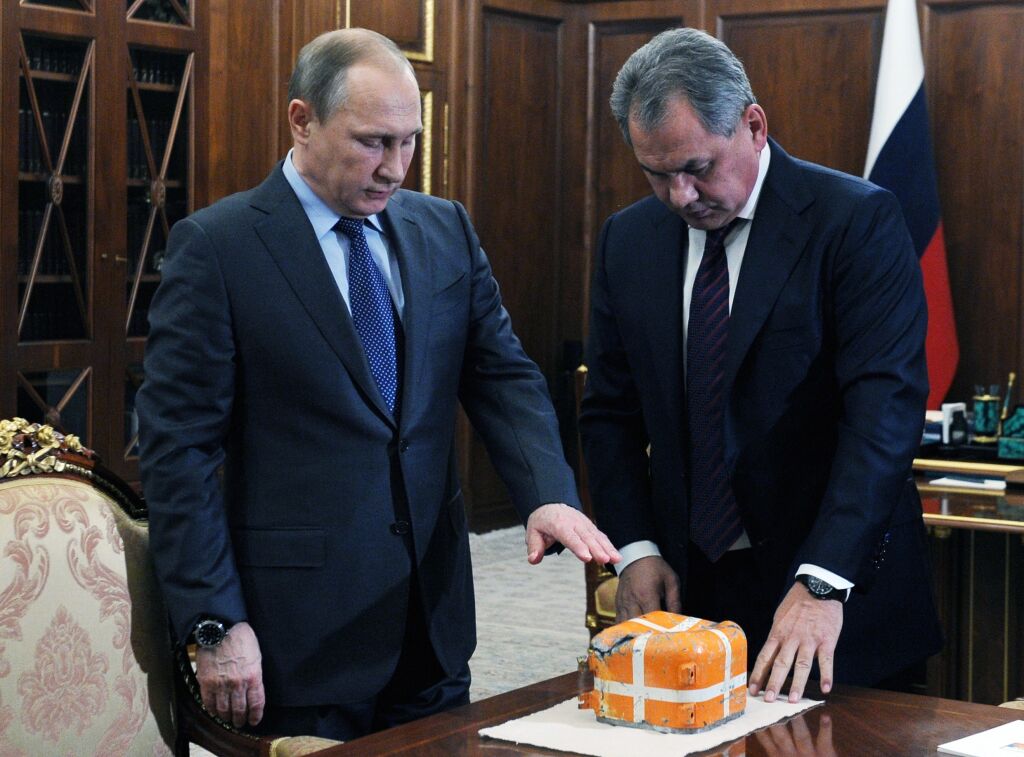 The reaction began on November 28, when Putin issued a decree suspending employment of Turkish workers in Russia. Russia also suspended its visa-free travel agreement with Turkey, levied bans on imports of certain Turkish goods, and suspended military cooperation with the Turks. Turkey has called for a cancellation of these punitive measures and a restoration of relations, but so far Russia has refused.
Turkey is a member of nato, which gives it close ties to the nations of Europe. This incident could serve to deepen the geopolitical divide that is emerging between Russia and Europe.
Forced to choose between America and China
The nations of East Asia are being forced to choose between partnership with the United States or allegiance to China, according to a November 2 report published in The World in 2016.
For decades, many smaller Asian countries have managed to delicately balance themselves between the two powers, maintaining good relations with both. But now, China is challenging the existing order, forcing smaller nations to pick a side.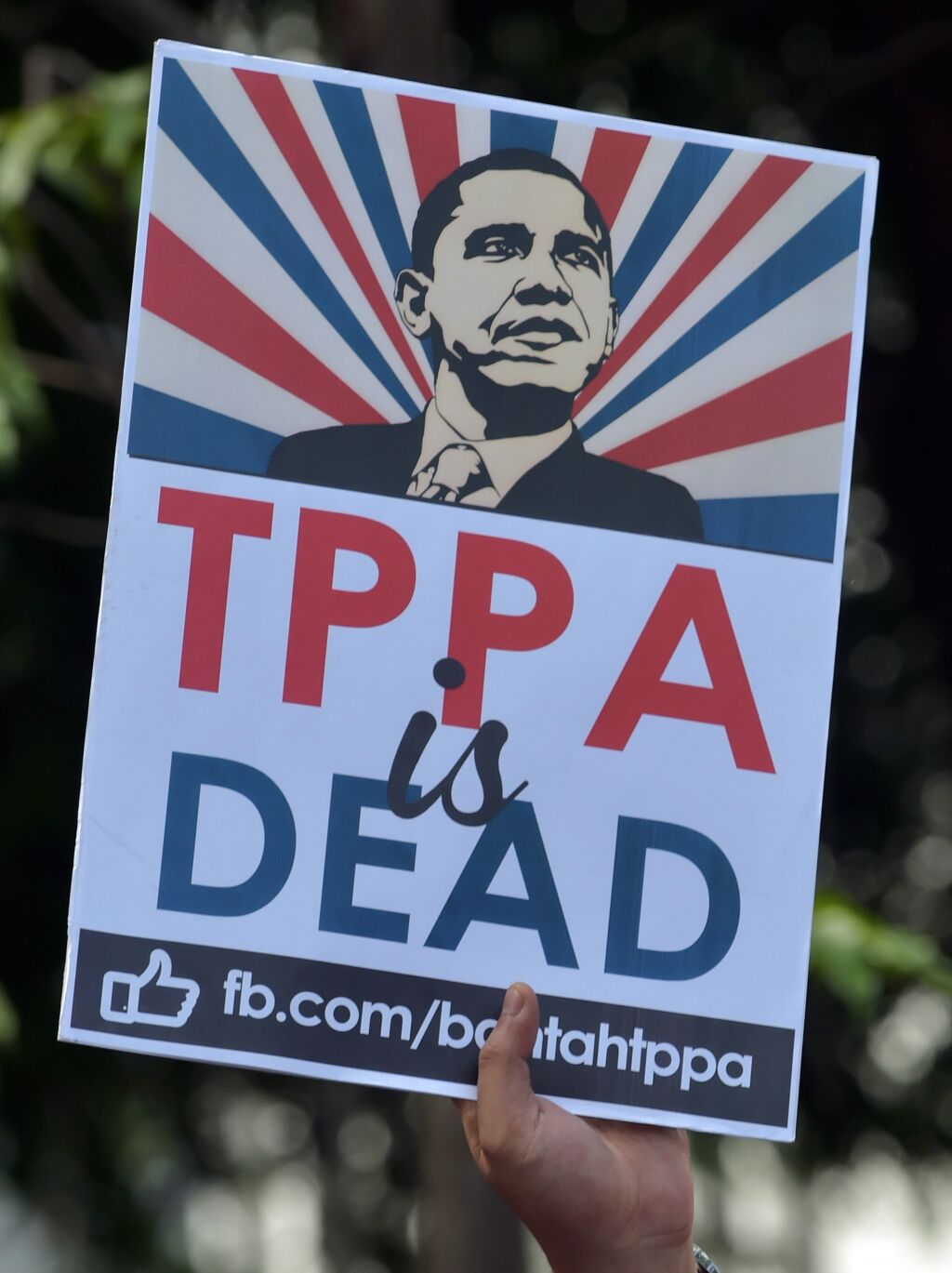 Several examples in recent months show smaller Asian nations siding with one of the two powers over the other. Singapore has agreed to host a new fleet of American war vessels. The Philippines has relaxed its resistance to the presence of U.S. troops.
Nations are also being forced to choose sides in economic matters, such as whether or not to join China's new Asian Infrastructure Investment Bank, the U.S.-led Trans-Pacific Partnership and others. In theory, such economic groups would complement each other. But reality is different. "The trend in economics as in diplomacy is towards parallel sets of institutions: the old ones, where America has a leading role; and the new, where it is absent and China dominates," the article notes. "It is a rather alarming trend, and one likely only to intensify in 2016."
China-Russia cooperation grows
Chinese President Xi Jinping met with Russian President Vladimir Putin in Paris on November 30 at the United Nations conference for climate change. Xi said the China-Russia bilateral comprehensive strategic partnership is progressing significantly. He said the two leaders should hold frequent meetings in order to exchange views on relations and issues of global concern. China is willing, he said, to work with Russia to push for more cooperation across all fields.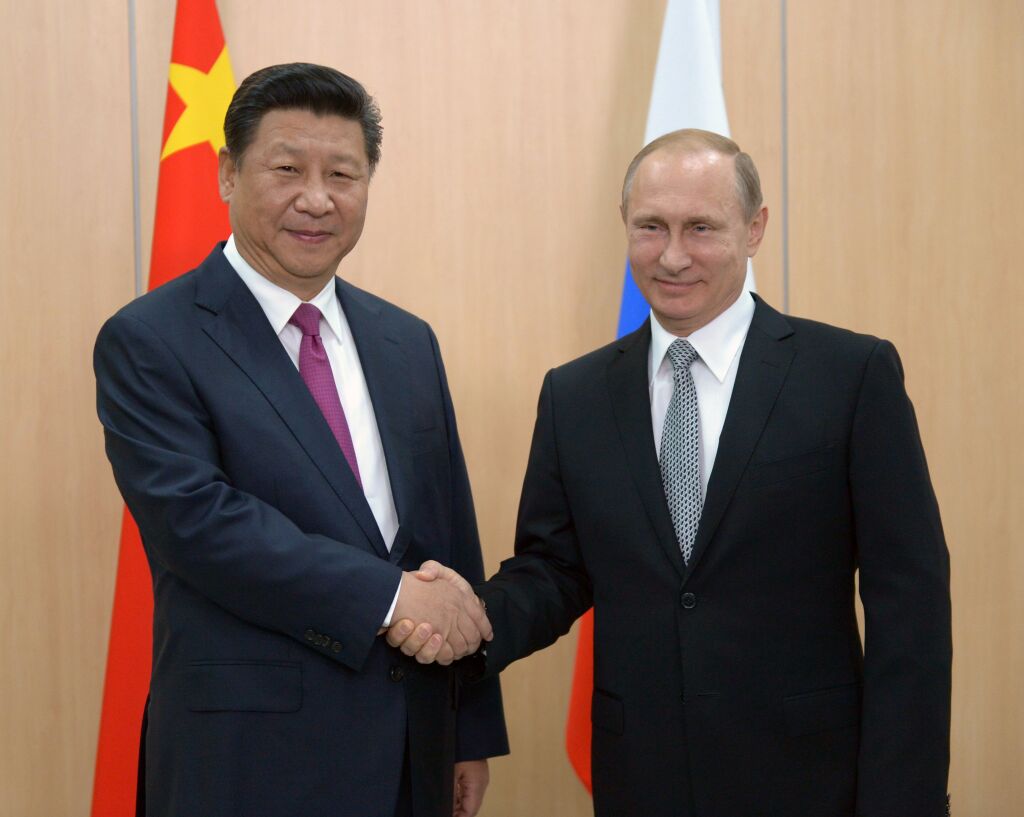 Xi also said China is prepared to back Russia in its fight against terrorism, including the Islamic State and other Islamist elements in Syria. While it remains unlikely that China will take on a direct military role in the Syrian war, Xi's statements suggest that in terms of diplomacy, fighting cyberterrorism, and other indirect facets of the war, China will robustly support Russia. This is as biblical prophecy indicates; request a free copy of Russia and China in Prophecy for proof.