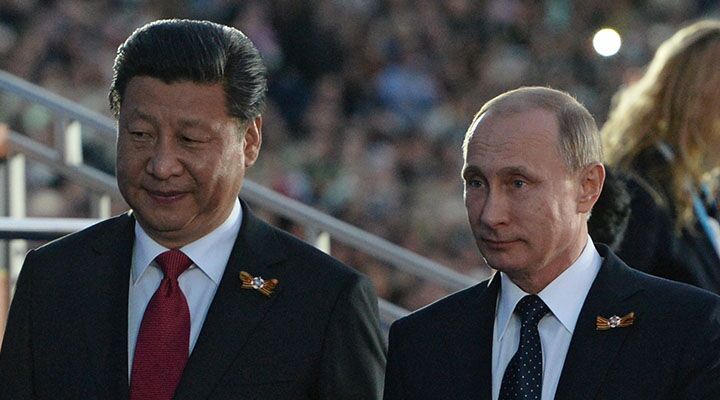 China and Russia Are Forging an Inseparable Bond
Key events and mega deals are tying these two giants together.
A powerful relationship is developing in the East. Combined, two Eastern powers control the immediate destinies of 1.5 billion people. Both have a strong communist sentiment as well as anti-Western ideologies. Located on the Asian continent, Russia and China are showing the Western world that they are a force that cannot be ignored.
A major push in this growing bilateral relationship came last spring when Russia invaded Ukraine and sliced off Crimea for itself. The West responded with sanctions on Russia that March. These sanctions pushed Russia into China's arms.
How have Russia and China developed ties since the sanctions were applied? Here are a few examples:
These are a few of the numerous major and minor military and economic deals and developments that have occurred since the West began its sanctions on Russia.
Because Russia is a major natural resource producer and China is a major consumer, the two nations fit each other like puzzle pieces.
Combine Russia's aptitude for producing energy, along with its nuclear weaponry and military prowess, with China's economy and sheer number of people and you have an astonishingly complementary force.
In fact, the Bible prophesies that these two great powerhouses will continue to grow closer together. Eventually, they will combine forces to raise a military of 200 million men. The Trumpet has warned of this alliance since the early 1990s when Russia was weak and falling apart and China was nowhere near the economic mammoth it is today. To understand why the Trumpet saw this trend 25 years ago and what it means for the world today, request our free booklet Russia and China in Prophecy.