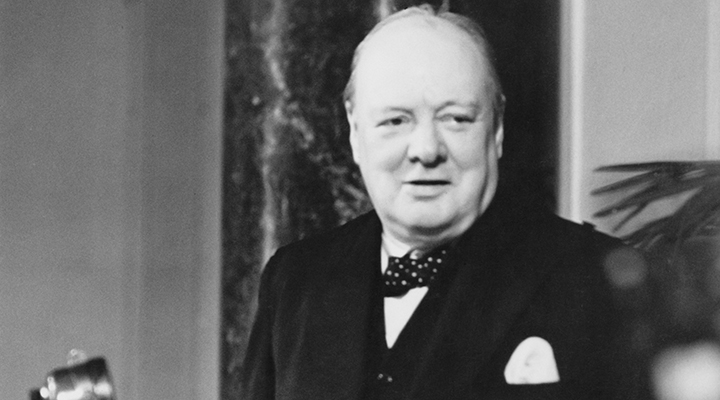 50th Anniversary of the Death of Winston Churchill: The Man Who Saved Western Civilization
The significance of his role in history cannot be overstated.
Fifty years ago yesterday, former British Prime Minister Winston S. Churchill died at the age of 90.
Churchill is remembered as a courageous wartime journalist, a dauntless soldier, an eloquent orator, and a historian of the highest order. But, above all, he is renowned for his tenure as Britain's prime minister during World War ii. During this pivotal time, Churchill was used by the Almighty God to save Western civilization from defeat by the Nazi empire.
Trumpet editor in chief Gerald Flurry has written extensively on the indispensable role Churchill played in saving the Western world and the fact that the Bible prophesied of his leadership long before he was born. Mr. Flurry wrote, "Churchill once said, 'There is a purpose being worked out here below.' He sensed that God was working out His plan. And so He is. God even used Churchill to lead the Western world to victory."
This 50th anniversary weekend of Churchill's death is an excellent time to better understand the man, the icon, the God-ordained watchman: Winston Churchill.
Mr. Flurry's free booklet is available here: Winston S. Churchill: The Watchman.
Be sure also to check out our "Featured" section below for more on Churchill.
Finally, don't miss the latest Trumpet Daily, filmed at our new facility in Edstone Hall in the English Midlands. From Edstone, a message is emanating once again about the noble traits of Churchillian leadership.
https://www.youtube.com/watch?x-yt-cl=84503534&x-yt-ts=1421914688&v=aG2lY_K1mBg