A Potent Tool for Becoming a Better You
Gritting your teeth? Just think of it as a smile.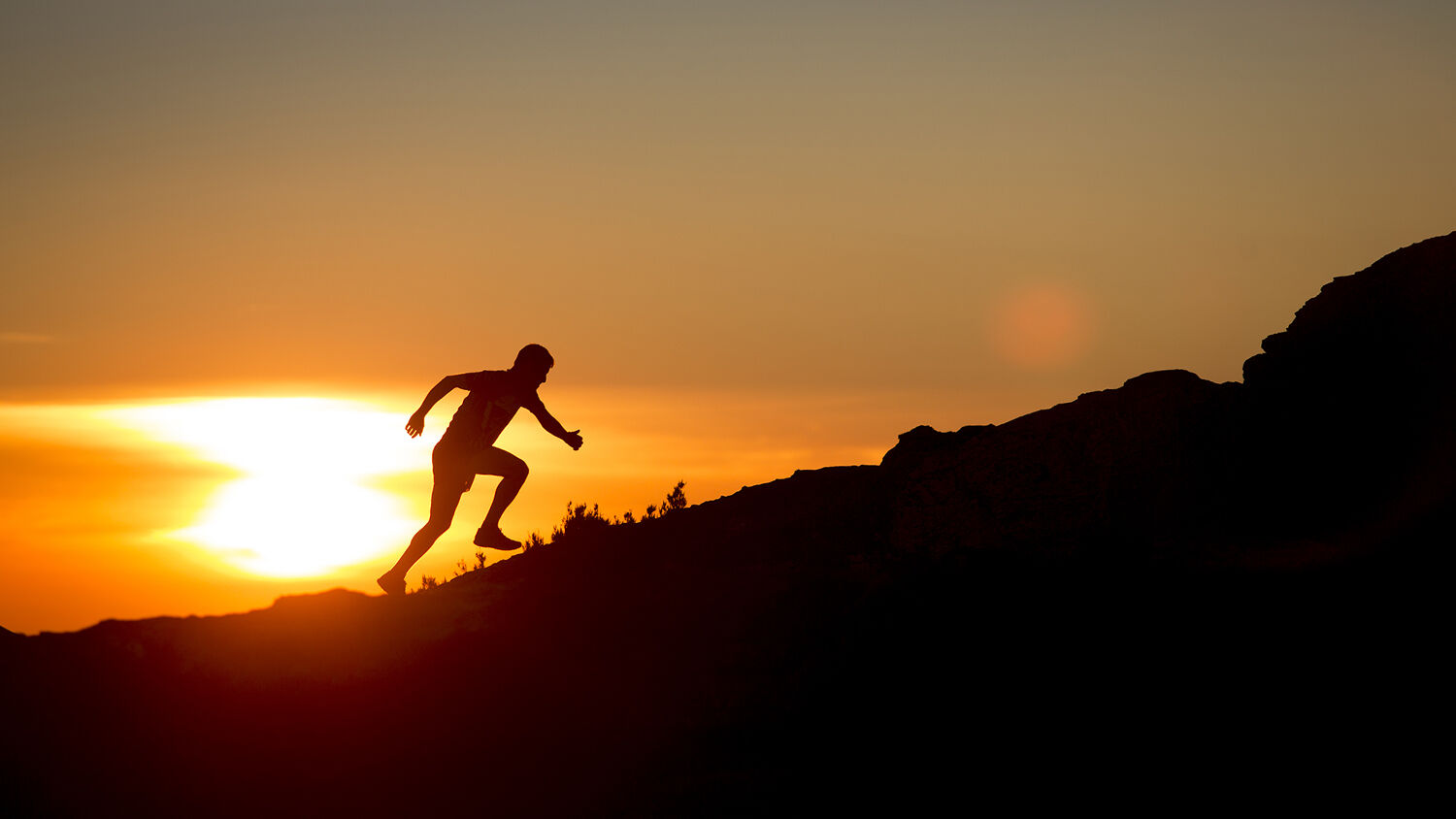 A Potent Tool for Becoming a Better You
Gritting your teeth? Just think of it as a smile.
Let's assume you don't consider yourself a "finished product." You want to become a better person: kinder, healthier, smarter—more productive, outgoing, successful. To do that, consider this bit of simple, extremely potent advice from a highly credible source, the Bible.
The Apostle Paul summed it up succinctly: "[E]ndure hardness, as a good soldier of Jesus Christ" (2 Timothy 2:3). The old saying is true, physiologically and spiritually: No pain, no gain. There is hardness that benefits you. You need the challenges and afflictions life presents. They bring growth and build character.
We naturally tend to snuggle up in our comfort zones. But in order to grow, we must endure difficulty—even embrace it!
God knows this. When He chose His people, ancient Israel, He didn't shower them with comfort and ease. He afflicted them! "And thou shalt remember all the way which the Lord thy God led thee these forty years in the wilderness, to humble thee, and to prove thee, to know what was in thine heart …" (Deuteronomy 8:2). Challenges reveal your heart. They teach you about yourself, expose your weaknesses, show you where you need to be stronger.
The devil wants to entrap us in materialism and comforts. If we succumb and grow too comfortable, we tend to become afraid of discomfort—to the point where we'll do anything to avoid it. We shy away from things that might hurt—even good, noble things like hard work, sacrificing for your family, or standing firm against peer pressure. If your goal is to remain comfortable at all costs, you will never do those things.
Deuteronomy 8 goes on to describe the blessings of the Promised Land—and the danger they posed. God warned that once Israel began living the good life, "Then thine heart be lifted up, and thou forget the Lord thy God …" (verse 14). God wants to give us blessings, but He knows our human nature. We get fat and happy, contented and complacent.
Our industrial age has eliminated many of the challenges that were built into the human experience for millennia. And unsurprisingly, we also have epidemic obesity; bad health; people with no purpose in life who are glutted on entertainment; people unwilling to work. A recent poll revealed that 20 percent of U.S. households have nobody working. Welfare fuels laziness, causes people to stagnate, and destroys character.
Everything that helps you grow is uncomfortable: learning something new; meeting people; eating healthier; exercise; building a new habit; changing your routine to introduce something good for you. These things are hard. Your mind and body want to resist. That's what makes it a fight—and why it works! These things break you out of complacency and lead to growth. They make you better and stronger. When you live at the edges of your comfort zone, that zone expands.
The great people of the Bible understood this. That is why Paul, for example, was willing to endure unspeakable adversity with a positive attitude. He said, "[W]e glory in tribulations … knowing that tribulation worketh patience" (Romans 5:3). "Therefore I take pleasure in infirmities, in reproaches, in necessities, in persecutions, in distresses for Christ's sake …" (2 Corinthians 12:10). Paul didn't just endure hardness—he learned to embrace it! And he taught others to do the same (e.g. 2 Thessalonians 1:3-5). So did the Apostle Peter (e.g. 1 Peter 1:6-8). So did the Apostle James (e.g. James 1:2-3).
Recognizing the benefits you gain from challenges enables you to smile through trial. When that hard thing comes, you can do what comes naturally: whine, moan, complain, lose your cool, hit the snooze button. Or you can embrace hardness. Don't think negatively about how much that physical workout or that spiritual trial hurts. Think about the thrill of the challenge. Focus on the fact that you can now do more than you could last month or last year. Dwell on what following through means for your future. You would never grow if life were always easy. In order to keep growing, you must get comfortable with being uncomfortable. What do you fear? Don't turn from it. Tackle it.
As in exercise, so in life: There is a difference between good pain and bad pain. Bad pain results from mistakes and causes injury. Instead of avoiding all pain, learn the difference, and avoid only bad pain. Embrace good pain and the gains it brings.
Jesus Christ did exactly this. For the joy set before Him, He endured the cross (Hebrews 12:2). We tread the same path He did, one way or another. Look at what He went through; He warned we will have to endure the same way. "In the world ye shall have tribulation"—it is guaranteed—"but be of good cheer; I have overcome the world" (John 16:33).
At the end of his life, Paul wrote: "But watch thou in all things, endure afflictions …. I am now ready to be offered, and the time of my departure is at hand. I have fought a good fight, I have finished my course, I have kept the faith" (2 Timothy 4:5-7). Paul described his Christian life as a fight! He did not say, "I have lived a good life." He said, "I have fought a good fight."
Physically, mentally, emotionally, spiritually, you are capable of far more than you think. Let God lead you in a life of growing, overcoming, conquering. And do it with a smile on your face.