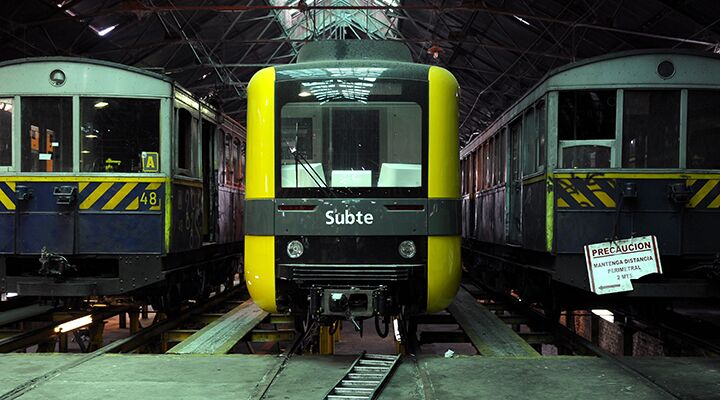 Argentina Says Public Transport Must State: 'The Falklands Are Argentine'
All Argentine public transportation must display signs stating "Las Malvinas son Argentinas" ("the Falkland Islands are Argentine"), according to a law passed November 20. The Argentine senator behind the initiative, Teresina Luna, said it would reflect "our undeniable sovereignty" over the islands.
This new law is "directed not only at the foreigner who comes here as a tourist or visits our country, but also at the citizens in general and will serve to reinforce our history, our culture, and our identity," Luna said. All public vehicles of rail, water, road and air must display the newly approved sign.
This sign initiative is an attempt to feed public opinion in Argentina that Britain illegally controls the Falkland Islands. It shows the Argentine government's open contempt for Britain and even for the inhabitants of the Falkland Islands. The United Kingdom Foreign Office said the move was "regrettable but not surprising."
In October, the British Royal Navy conducted live ammunition training off the Falkland Islands. hms Iron Duke fired 136 rounds in the training maneuver in what a British Ministry of Defense spokesperson said "was part of a routine training schedule planned long in advance." Argentina's Foreign Ministry described the exercise as "further provocation on the part of the United Kingdom government in an attempt to demonstrate the British warship's firepower. The Argentine Republic rejects, in the strongest possible terms, the execution of naval and military exercises in an Argentine territory that is illegally occupied by the UK. This act constitutes an unjustified show of force."
In a 2013 referendum, Falkland islanders voted almost unanimously to remain under British control. Of the 1,516 voters, only three opposed. The Falklands have been a British overseas territory since 1833. In 1982, Argentina attempted a forceful takeover of the Islands, but Britain's "Iron Lady," Margaret Thatcher, unwilling to lose the important South Atlantic sea gate, repelled and drove out the Argentines.
The new law requiring "Falklands are Argentine" signs is just the latest in a string of political maneuvers by Argentina to force Britain to give up the islands. Regular Trumpet readers know the prophecies showing that Britain will eventually lose this strategic sea gate. For further understanding, read "Changing the Guard" and "Britain's Last Strands of Empire."